The dizzying increase in remote working over the past five years has left recruitment teams scrambling to keep pace desperately trying to figure out how to recruit remotely. While some elements of the hiring process remain the same, there are several differences to take into account when attempting to find and attract the best remote candidates.
What is remote recruiting?
Remote recruiting is the process of sourcing, screening, interviewing, and hiring geographically dispersed employees. While traditional recruitment processes can be run using a bare minimum of technology (phone, email, and spreadsheets), remote recruiting is enabled by increasingly sophisticated hiring technology stacks.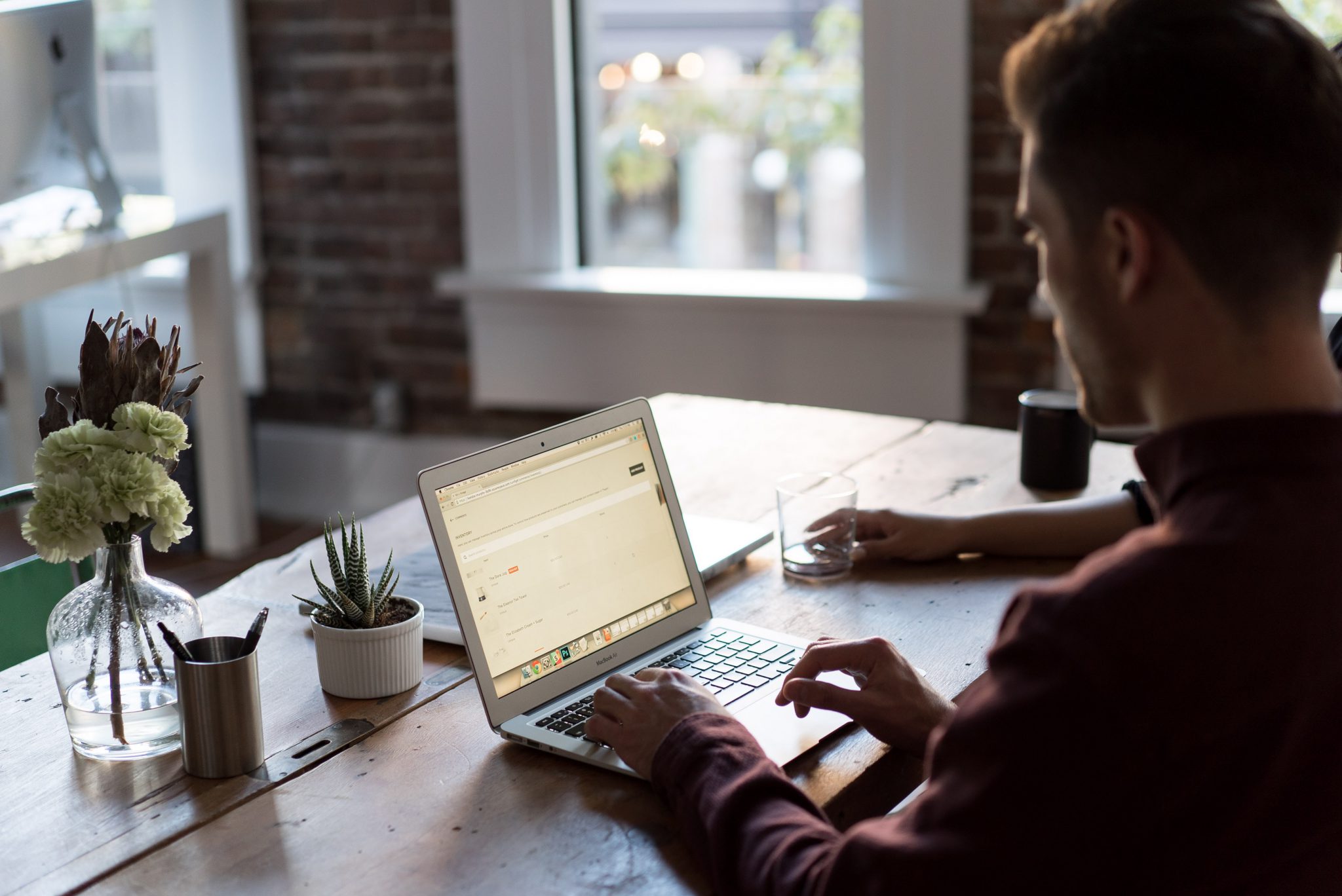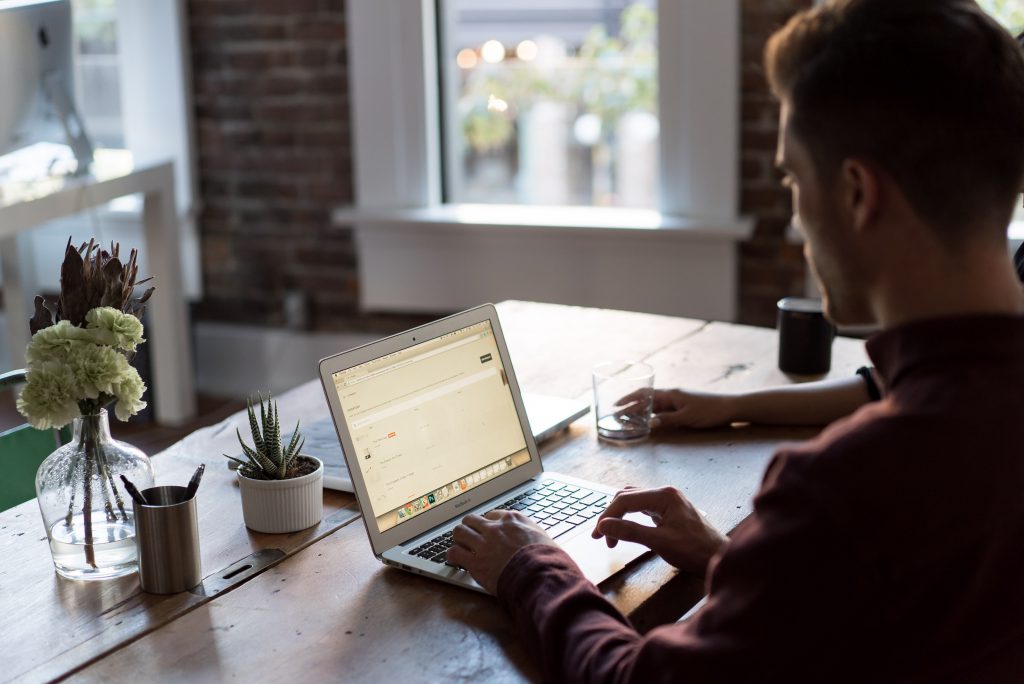 Remote recruiting benefits
There are several benefits to recruiting remote employees. Assuming the remote worker is enabled with effective remote-working technology and possesses relevant remote-working skills such as communication, collaboration, and time-management, remote recruiting is a win-win for employers and employees.
Benefits for remote employees
Flexible schedules, flexible location, more time with family, not having to commute (cost and time savings).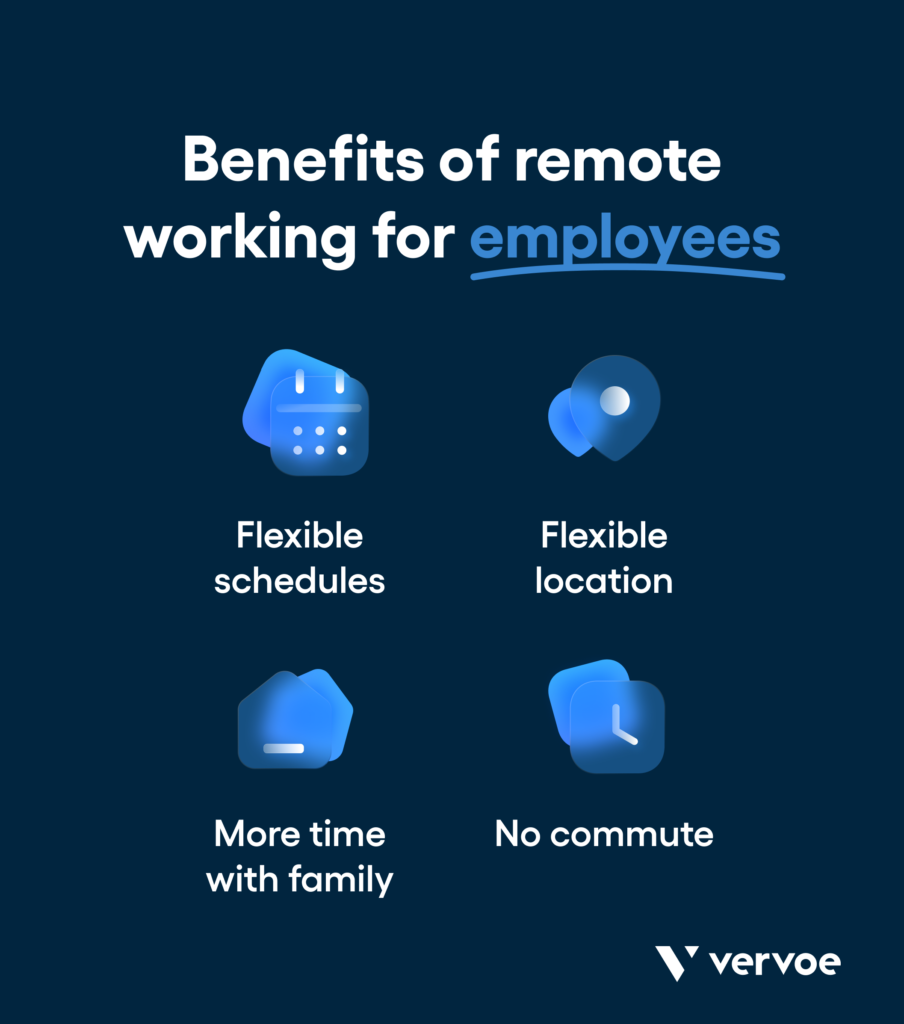 Benefits for employers of remote workers
Increased employee retention, cost savings, increased productivity, access to larger talent pools.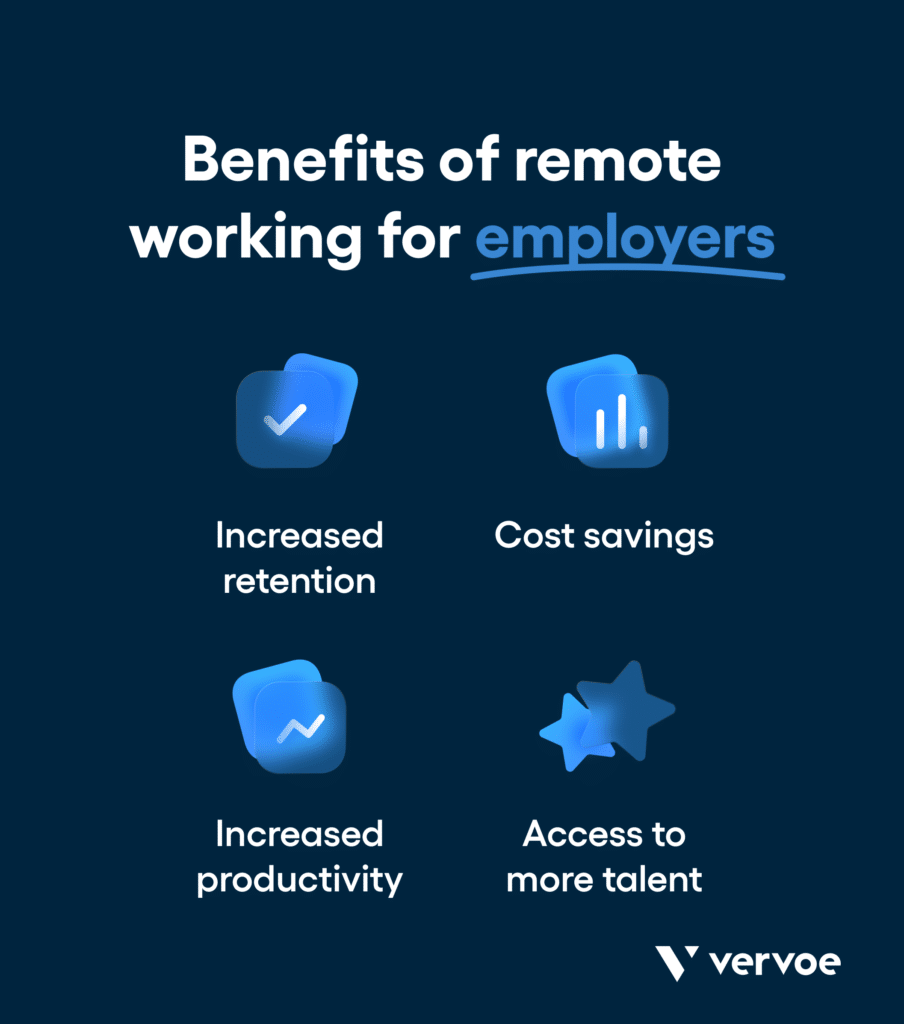 How to recruit remote employees
While there's no one-size-fits-all way to recruit remote employees, there are many ways to increase your likelihood of remote hiring success.
15 remote recruiting tips
Not sure how to recruit remote workers? Here are 15 tips to help you recruit remotely as efficiently and painlessly as possible.
1. Ensure your business is remote-ready
Before committing to remote recruitment, conduct a review of your organization's readiness to recruit, support, and retain remote workers. This could involve a review of end-to-end remote recruitment processes, upgrading your recruitment software, and ensuring that the people in your business who will manage remote workers have the skills needed to do so.
2. Build your employer brand online
You must have a strong employer brand before you begin recruiting remotely. Remote candidates are relying on web searches and online resources to learn everything they can about your company.

Your online presence is the only thing a remote candidate will see, so it's important to ensure your website and social media pages are optimized with lots of information about your company culture, benefits, mission, and more. Include employee testimonials, add videos from a team-offsite, and dive into the values that make your company unique.
3. Attract remote workers with benefits
Remote workers do not have access to in-office perks such as the building's gym or café. Think about the sorts of benefits that a remote employee would value, such as a clear career path, learning and development opportunities, or a reward and recognition program. Attract remote workers with generous vacations, a technology allowance, access to co-working spaces in the remote workers' area, and location-based compensation.
When building your employer brand online, focus on broadcasting your organization's culture and values and show how these are extended to include remote workers.
4. Become known as a remote-friendly employer
Companies including Dell, Salesforce, Twitter, American Express, SAP and Amazon have successfully built a great reputation for employing remote workers. Some tips for becoming known as a remote-friendly employer include:
Making it clear on your website careers page, job ads, social media, and elsewhere that you are remote-friendly.
Publish testimonials or stories from existing remote employees describing what it's like working remotely for your organization.
Offer attractive benefits to remote employees to make up for the lack of in-office perks (see above).
Consider making your remote work policy public.
Ensure remote workers are not passed over or forgotten for career progression opportunities. Publish success stories, such as the promotion of a remote worker to the executive team despite never setting foot in the company head office.
5. Don't rush job ads
The job description is a key part of attracting remote candidates – and how you talk about remote positions will vary in addition to where you promote an open role. Be transparent about what you're seeking: is the position remote-first, remote-friendly, or mixed remote? Are you looking for employees to work on a certain time zone? Are there any travel requirements for team retreats or quarterly meetings? Let candidates self-select based on your office's remote work policy.

Make sure to clearly delineate your company's philosophy toward remote work. A high-level description of your communication processes, as well as a few sentences about why a role is remote and what your organization's remote work culture will help a candidate get a sense of whether they're a good fit.

"Because they'll be working remotely, it's important for these candidates to know what they can expect when it comes to communication and collaboration. This will help weed out candidates who are not ready to collaborate in this kind of hyper-communicative environment," writes Recruitee.
6. Use remote recruiting software
Remote recruiting at scale will not be possible without the use of software. Some companies use an end-to-end ATS (Applicant Tracking System) that does everything, while others prefer to build an integrated tech stack of best-in-class software. This could include:
Sourcing software to identify and attract candidates, including automated job ad placements.
Screening software to create a shortlist of candidates to progress to the interview stage, such as resume screening solutions or (better still) Vervoe's skills assessment software.
Engagement software to communicate with candidates and keep them informed throughout the remote recruitment process with automated messaging.
Video software to conduct remote interviews.
Onboarding software to streamline and automate remote onboarding.
7. Automate screening processes
One of the challenges involved in remote recruitment is that organizations are likely to receive a much greater volume of applications than they would if they only sourced talent locally. Sorting through this manually can quickly become an unmanageable administrative burden. Here are some tips for high volume hiring.
8. Focus on creating a great candidate experience
In many cases, the people applying for a role at your organization may also be your customers, and a negative candidate experience can turn them into a detractor.
Your aim should be to build a highly engaging, positive experience even for unsuccessful candidates. This involves keeping candidates informed with plenty of communication, ensuring the recruitment experience is an extension of your organization's brand, and making sure the software used in remote recruiting is intuitive and easy for candidates to use.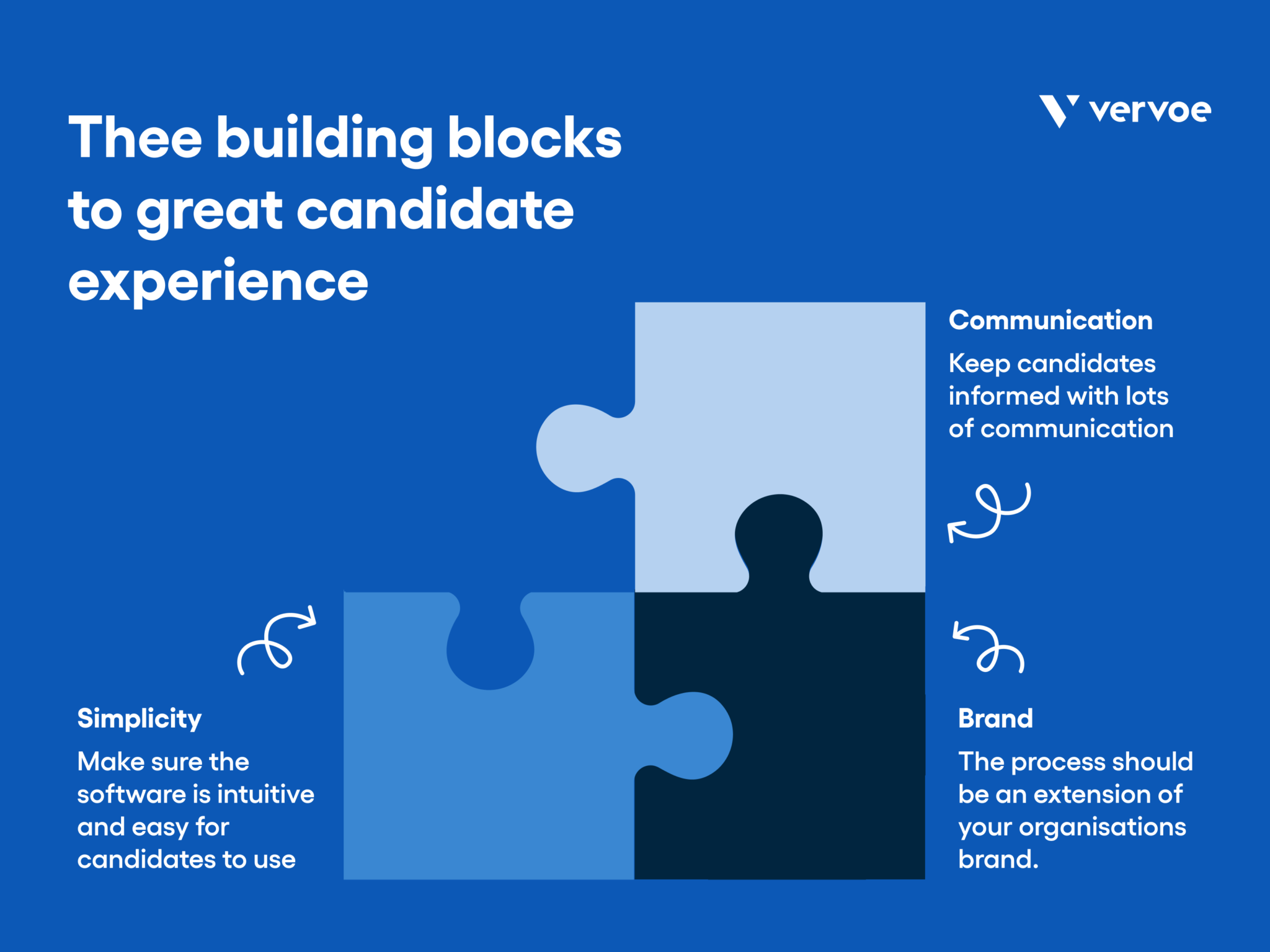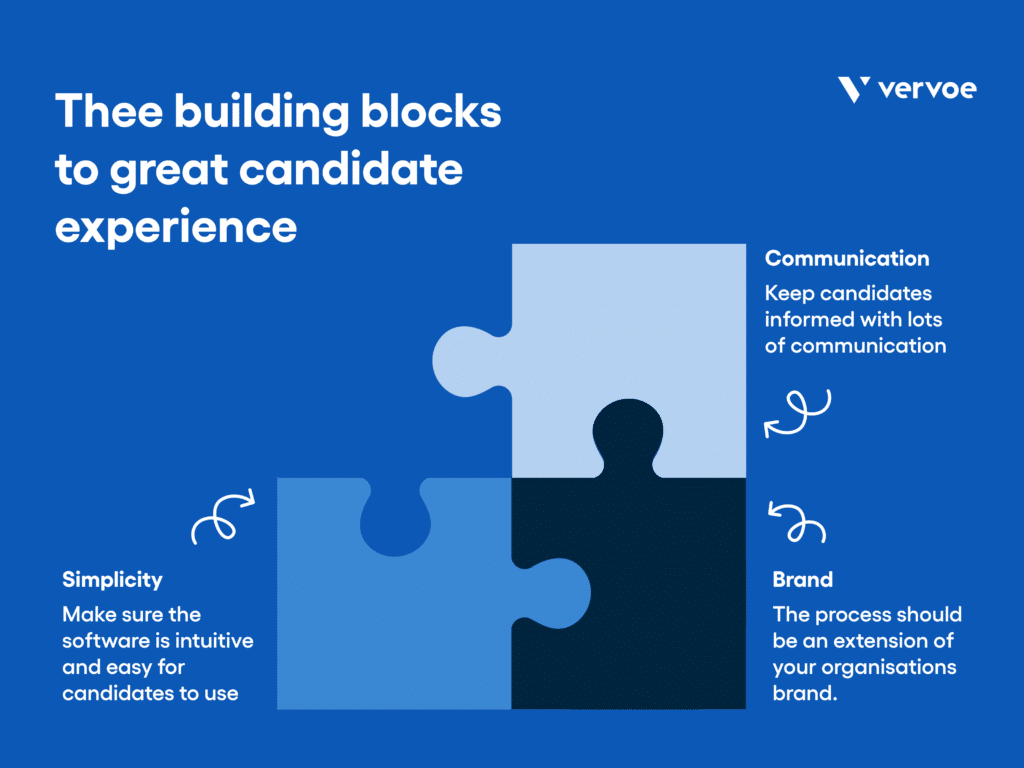 9. Use a skills assessment to hire remote workers
The best way to predict performance with remote candidates is to test job-related skills in context, through an immersive simulation that goes beyond the resume.
A skills test will ask a variety of questions designed to mimic how a candidate will perform once hired to a particular role. The best skill tests include questions that can be answered by someone who is already doing the job. Assessments can simulate many on-the-job capabilities: coding, copywriting, sales, or customer service, and even deliver insight into less tangible skills like teamwork and leadership.
Skill tests give candidates the opportunity to show off their capabilities, rather than simply describe them. And, many skill tests have the benefit of being self-administered. Candidates across time zones can take a skill test at their own convenience.
Vervoe's skill assessment platform allows hiring managers to select questions from a library of content or design questions based on the specific role. Then, AI will score completed tests using a multi-layered approach.
When recruiting remote candidates, ensure the skills test includes must-have remote working skills such as collaboration and communication.
10. Interview top performers using an online interview platform
Your skills assessment results will identify top performers, allowing you to focus your time on video interviewing those that have met or exceeded your requirements.
Use an online interview platform to conduct remote interviews. This capability may be included in your recruitment software, but many organizations choose to use popular solutions such as Zoom or Microsoft Teams. When choosing a platform, make sure it is stable (doesn't crash), and is simple for candidates to use without the need for training or instruction.
Having the candidates' assessment results before the interview will help avoid the need to waste time in the interview asking about every skill needed for the role. This will free up time to discuss other factors such as the candidates' expectations and cultural fit. Assessment results can also help guide which skill areas to focus on in the interview.
Use the interview to assess the candidate's readiness for a remote role by asking questions such as:
What distractions do you typically face, and how do you handle them?
What is your experience in using remote project management tools?
How do you maintain a work/life balance?
How do you stay motivated without in-person supervision?
Another option is to ask the candidate to pre-record a one-way interview in which they answer a series of questions.
11. Minimize inherent bias
Inherent bias has a way of creeping into recruitment processes, no matter whether they are manual or automated. The most well-known instance of this occurred in 2018 when Amazon scrapped an automated recruiting tool that was biased towards women.
Use Vervoe's diversity and inclusion software to make data-driven hiring decisions that are based on skill, and not on inherent biases.
12. Do a reference check
For certain roles in high-risk sectors, employers are legally required to conduct background checks such as police checks, working-with-children checks, or identity checks to ensure new hires are who they say they are. These tasks can slow down the hiring process but are getting faster with the emergence of many new digital focused background check companies.
13. Use remote onboarding software
Remote onboarding software is crucial for remote employees, but is also becoming increasingly popular with in-office workers as well. Remote onboarding can help keep employees engaged and in-touch in the period between the job offer and their first day of work. Use this tool to help new starters meet the team via video introductions, complete administrative tasks (such as setting up payroll data) and compliance tasks before day one, and reduce the time needed before new starters can get productive, or "hit the ground running".
14. Focus on retention of remote workers
Remote workers already enjoy the number-one benefit that drives retention: flexibility. Keep in mind that true flexibility includes both location and working hours.
Other ways to improve retention of remote workers include creating a culture of reward and recognition (there are some great software options on the market to do so), offer benefits that are valued by remote workers (see above), and ensure remote employees have plenty of career growth and L&D opportunities.
15. Create a culture of continuous improvement in remote recruiting
What gets measured, gets improved. Collect feedback from both successful and unsuccessful candidates to understand how they found the remote recruitment experience, and what they would like to see improved. Keep an eye out for useful data such as the main points at which candidates drop out or give up on the process, then improve these areas.
Similarly, don't take a set-and-forget approach to software. The technology landscape is constantly evolving, so it pays to keep an eye on emerging solutions and always seek to improve your tech stack with useful integrations.
Remote recruiting software
As you go digital with your remote recruiting, these tools can help you find, attract, and hire candidates from all over the world.
[Read more: How To Select The Best Recruiting Software — Free Checklist]
SmartRecruiters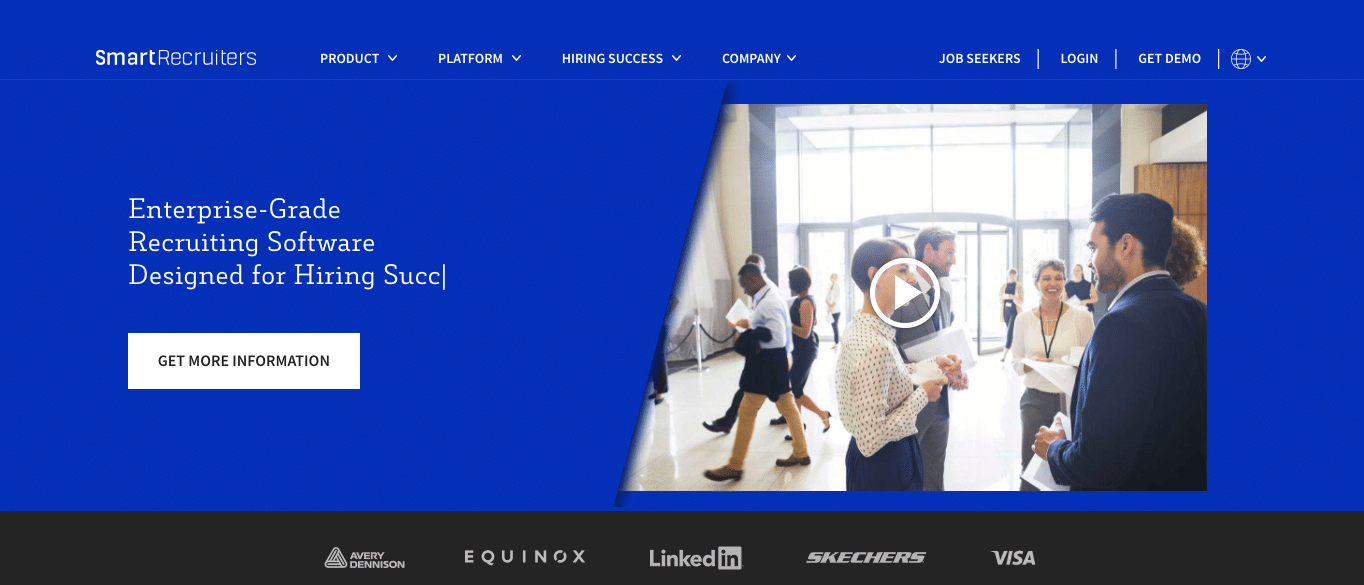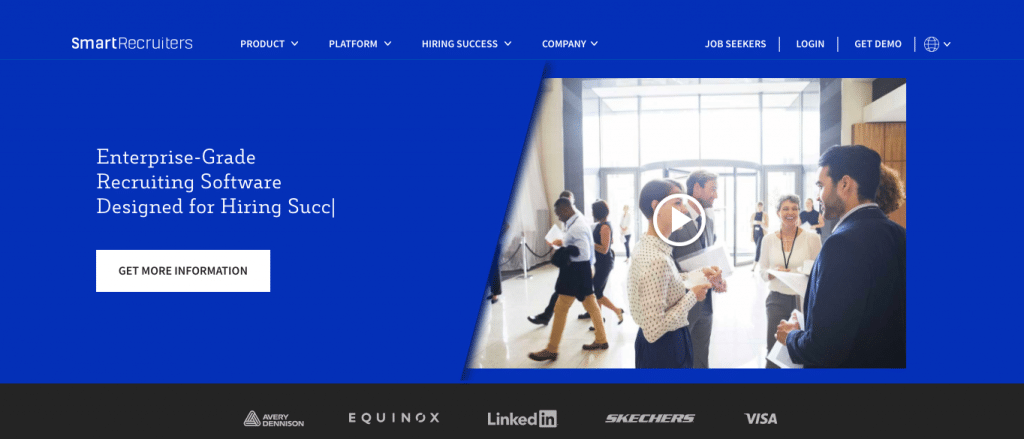 Big enterprises, like Visa, Skechers, and Equinox, use SmartRecruiters to provide a great candidate experience, with social media integrations, tools for collaborating within the hiring team, and applications that make it easy to communicate with large pools of applicants. Candidates love SmartRecruiters' straightforward application process.
Workable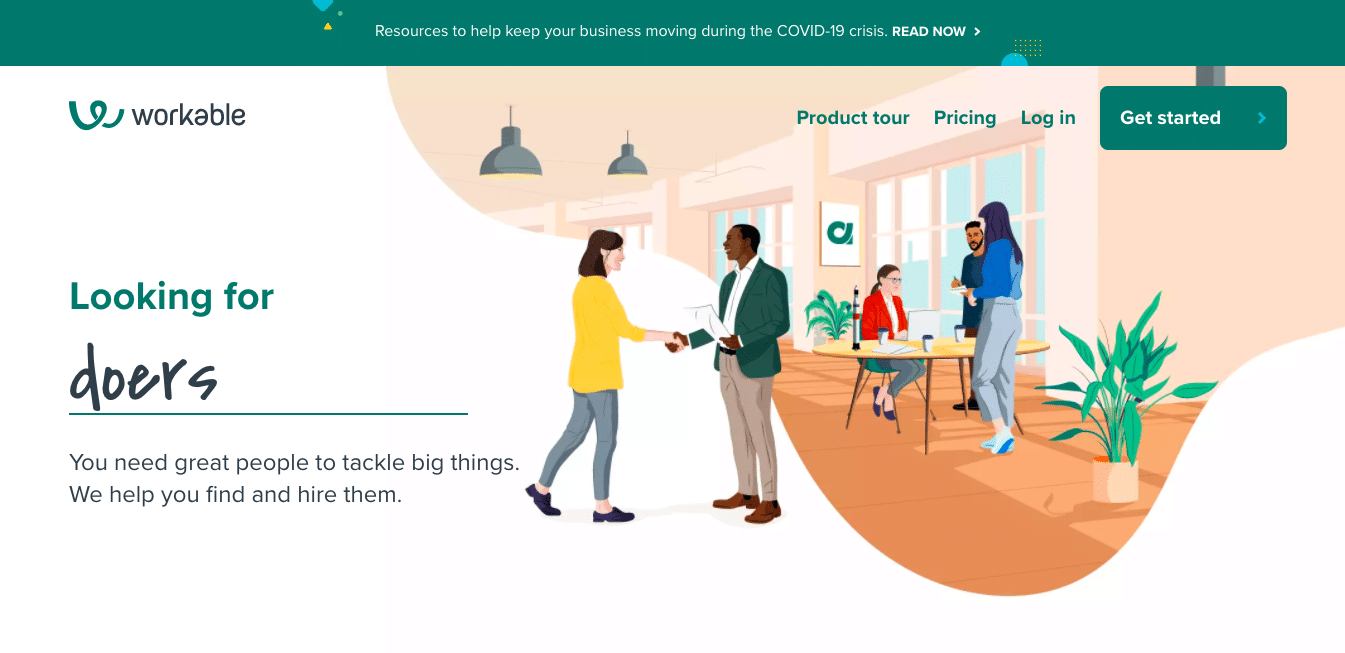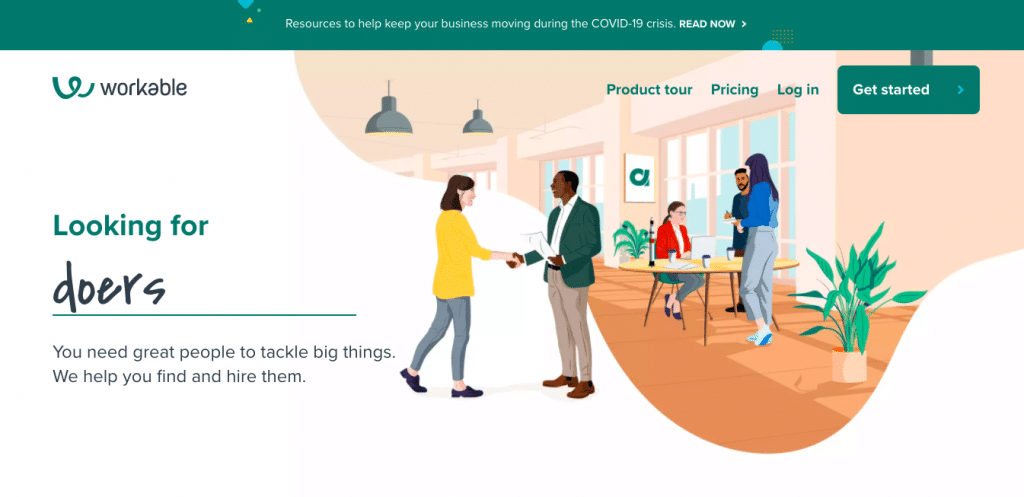 Workable's applicant tracking system uses machine learning with more than 40 different integrations to help small and medium businesses improve their sourcing. If you're looking to expand your search, Workable includes access to more than 200 free and premium job boards, as well as more than 700 job description templates and integrations that can complete background checks for you.
Lever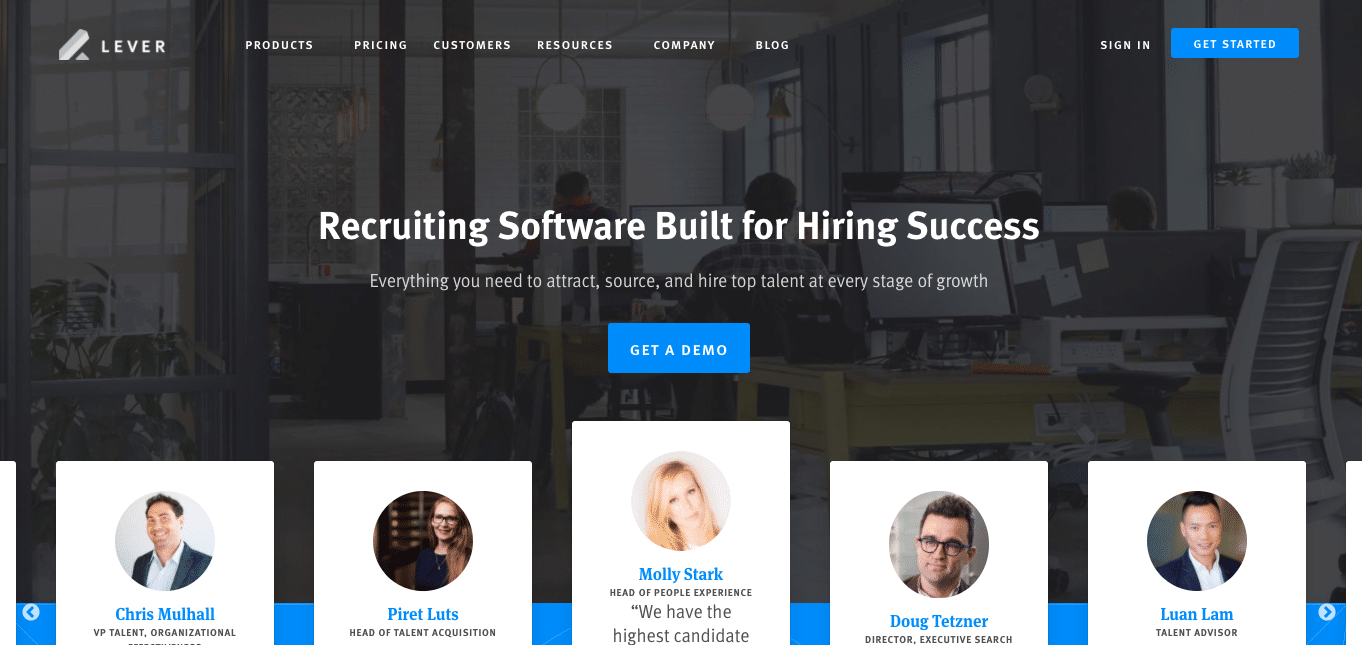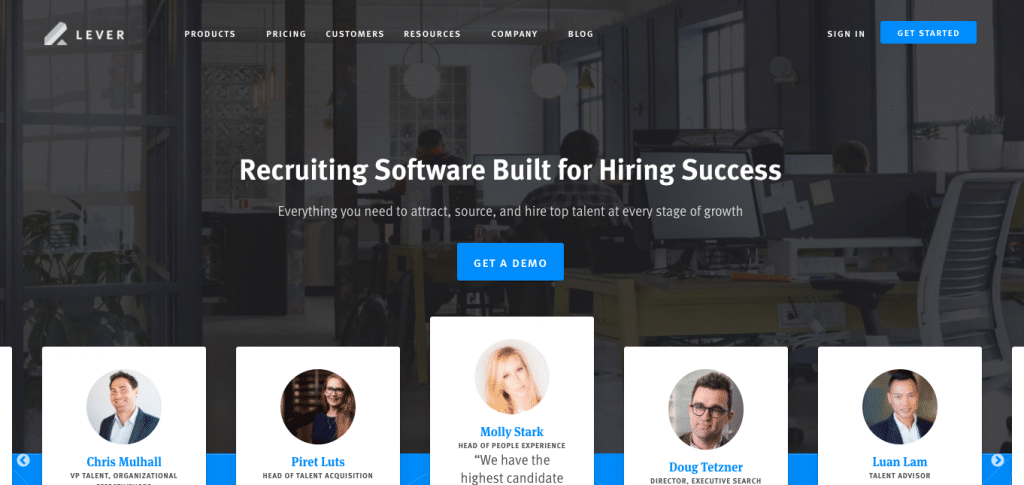 Lever offers a "collaborative applicant tracking system." For big recruiting and hiring teams, this tool empowers organizational-level outreach, giving employees the chance to help choose candidates, suggest referrals, and bring in new hires that will integrate into the company culture quickly.
Vervoe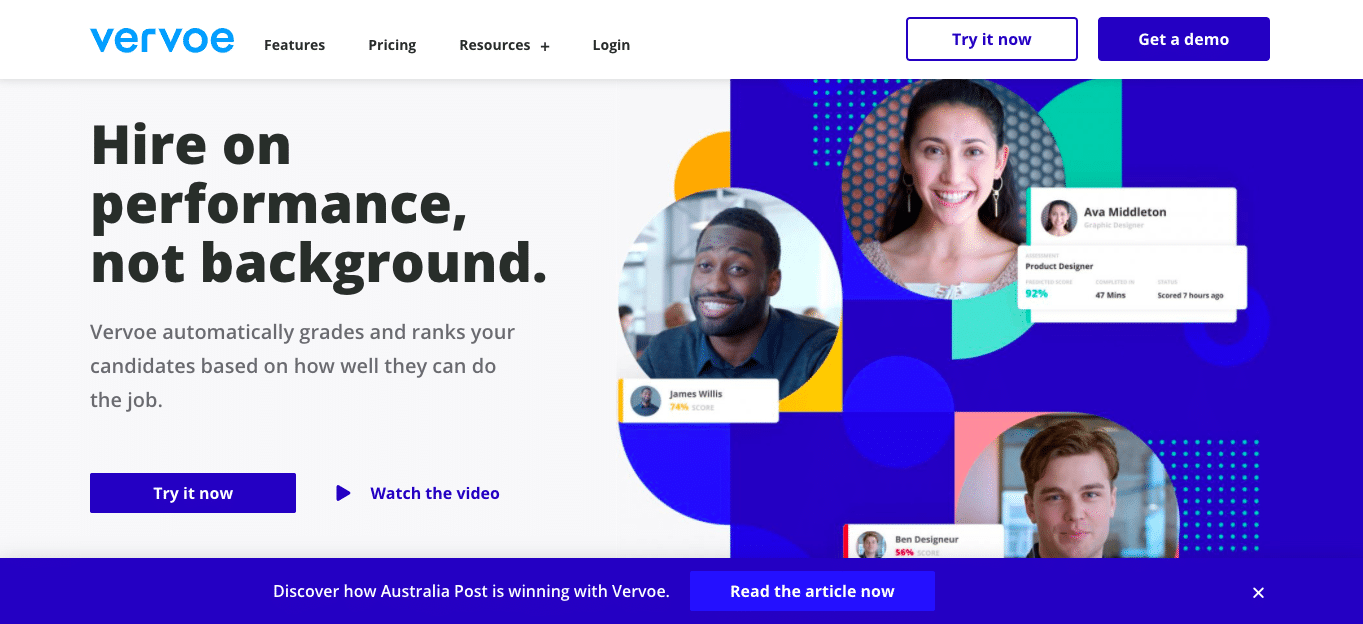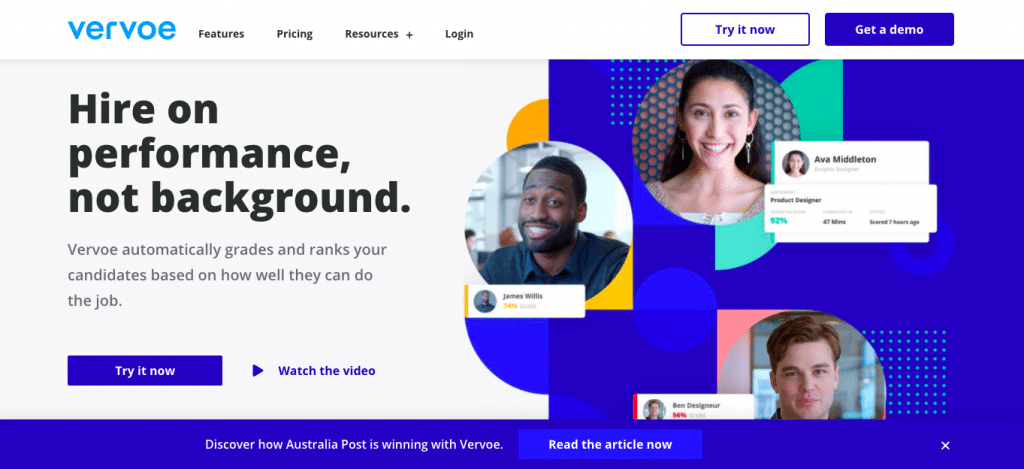 Vervoe's AI-powered skill assessments filter top candidates for the job – as defined by their capabilities, not what's on their resume. Turn assessments into job auditions with relevant and engaging assessments for any role. Recruiters can design questions or choose from a library of skills assessments to test lots of candidates on technical and non-technical skills like coding and sales, as well as soft skills such as attention to detail and teamwork. The platform automatically ranks candidates based on how well they perform the on-the-job simulation. Recruiters can quickly identify and move the right people through the hiring process.
AllyO


AllyO offers AI recruiting software with a scheduling bot and an interview module. The platform is excellent for high volume recruiting, introducing automation at every corner. From capturing applications through mobile and text recruiting, to screening and assessments and then scheduling and hiring, the entire flow is automated. The platform includes CRM integrations, analytics and reporting.
Every Time Zone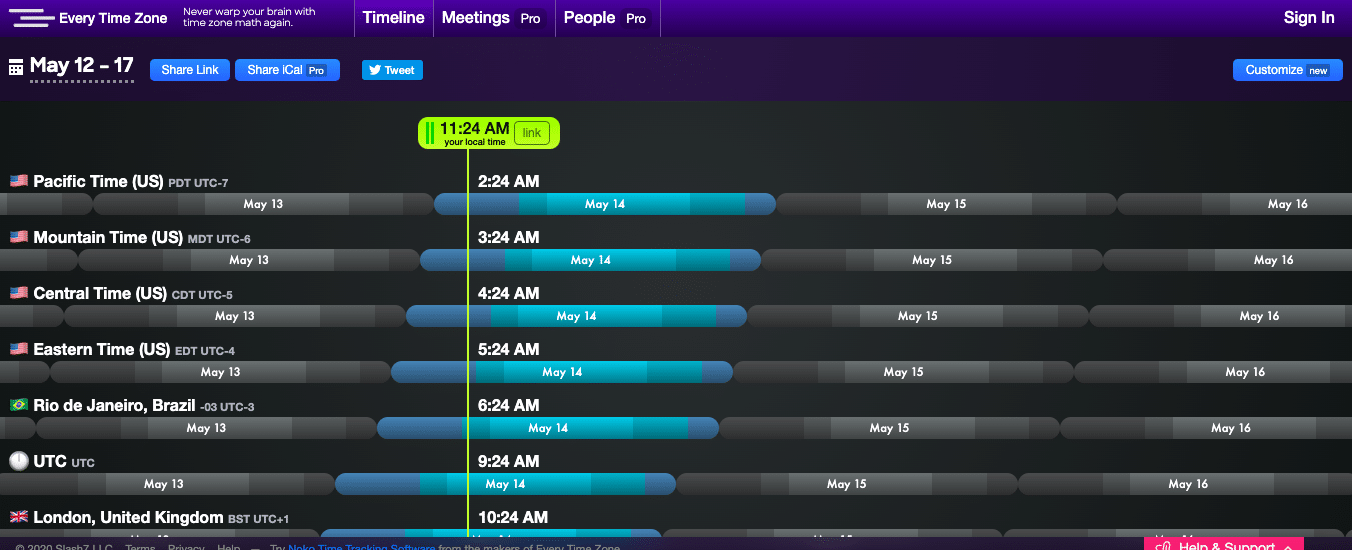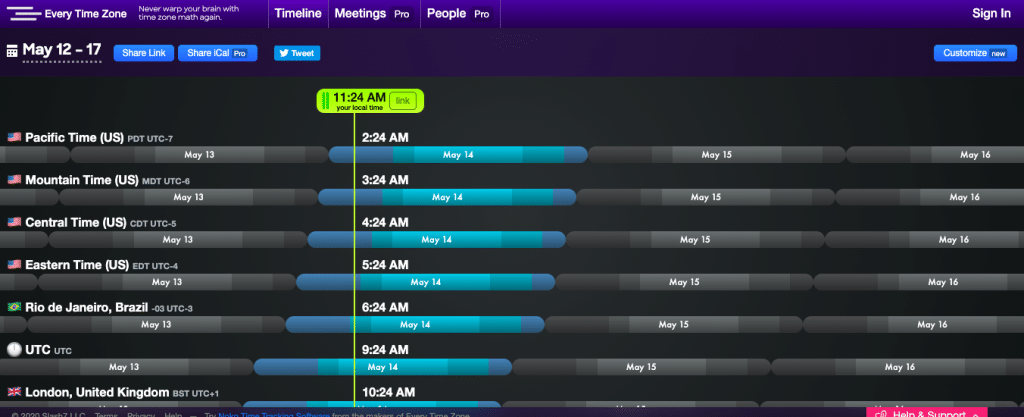 There is nothing more frustrating than missing an interview because you did the time zone conversion wrong. Every Time Zone automatically converts the time for you. Just say what time and day you want to schedule the interview in your time zone, and the link you send to a remote recruit will calculate the difference automatically. The candidate will get a calendar request specific to their time zone. It's that easy.
Hello Sign

Need to sign contracts with your remote employees? HelloSign offers legally-binding eSignatures for new hire agreements, NDAs, and more. Their user-friendly platform can send contracts securely via email and guides you through pre-loaded templates to make it easy for every stakeholder to complete their signature process.
Taleo


Taleo is truly a full-stack employer marketing, sourcing, and onboarding tool. After being acquired by Oracle for nearly $2 billion in 2012, this tool has expanded to include recruitment marketing with internal referrals, as well as automated features that manage the entire recruitment process through employee onboarding. For recruiters seeking a tracking system that goes beyond the applicant phase, Taleo is a great option.
PayScale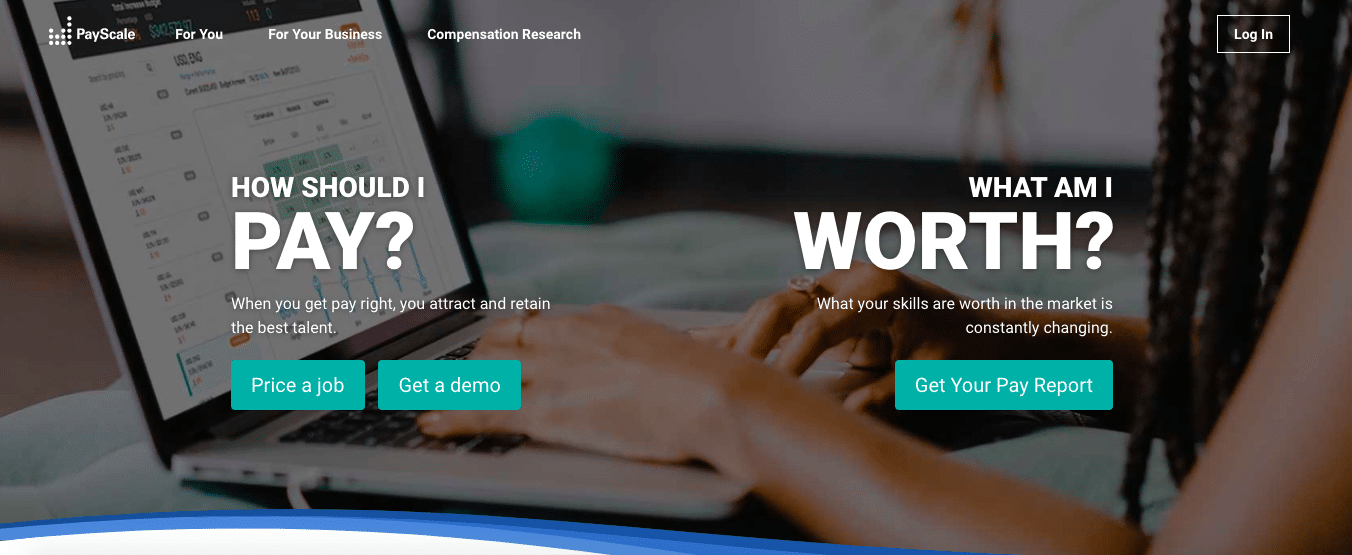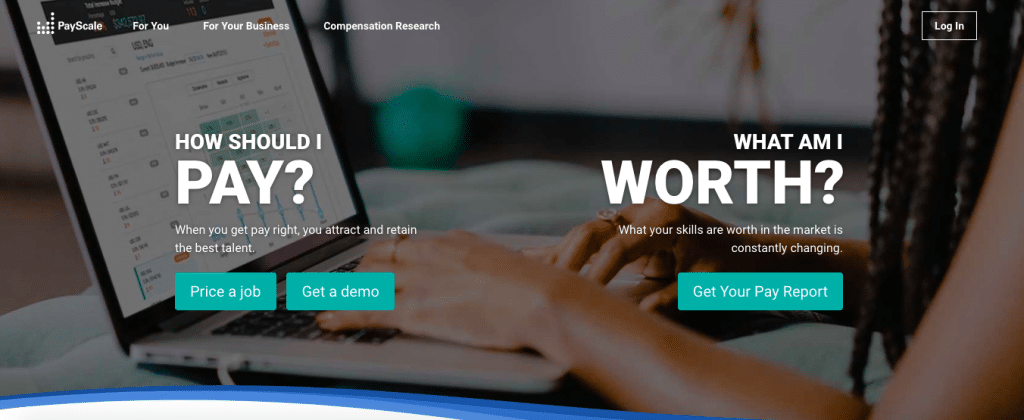 PayScale is a salary calculator that can help you attract candidates with the right offer. The database pulls market rates for different positions, industries, sized companies, and more to give you a good sense of what salary level will help you sign a new hire. Note that PayScale only considers cost of living within the US.
The future of remote recruitment
Here are some of the things you can expect to see in the future of remote recruitment:
A steady increase in remote work, or hybrid remote work models, will mean that remote recruiting will soon become the norm.
More organizations will put the processes and technology in place to support remote recruitment.
Competition for top-quality remote workers will increase, everywhere.
A truly paperless remote recruitment process – no more mailing forms around or pen-and-paper signatures.
Increased automation of every aspect of the remote recruitment process.
Automation and elimination of bottlenecks in time-consuming tasks such as identity and reference checking.
A trend away from relying on resumes and towards skills assessments instead.
---
Hire globally with Vervoe's remote recruiting software
Make it simple to hire global team members with AI-powered skills assessment and remote interview software.