One of the newest trends in hiring has a very old-school feel about it: Job auditions.
It sometimes happens in hiring. You meet a great candidate. They have incredible experience and training on their résumé. They speak confidently on the phone screen. They charm you in the interview. Their reference gives you a glowing report on their capabilities.
Then they start the role. They can't complete the tasks required of them. What went wrong?
Knowing how to write the perfect résumé or how to put your best foot forward in an interview is one set of skills. But in hiring, you need to be able to assess their actual skills for the role.
No matter how well-structured your process, traditional hiring methods won't tell you everything you want to know about a candidate before they get the role.
Enter job auditions.
What is a job audition?
Put simply, a job audition is a simulation or trial of the role a candidate has applied for. Also known as a work test, skills assessment or case study, a job audition will let you assess lots of candidates based on real-world scenarios.
Traditionally, a job audition can take one of a few forms. Some organizations supply a case study to the candidate, which they are then required to present. Employers may also hold an event to trial multiple candidates in one location. Less common are trials where candidates attend the workplace for anything from one day to several weeks.
The aim is to replicate as closely as possible the actual role the candidate will be hired for. For example, a marketer may be asked to present a strategy proposal. A UX designer might be asked to review a user flow within a product. A sales representative might be asked to pitch a product to a panel.
"If you wanted to know how good Roger Federer was at tennis, you wouldn't have a coffee and chat with him, you'd ask him to hit a ball."
The concept is akin to an actor auditioning for a role. No matter an actor's experience or training, the casting crew and producer are focussed solely on the piece they are trying to create. Job auditions can do the same for any role. No matter what's on a candidate's resume, each role and organization will have its own requirements when it comes to performing the role.
Why use job auditions?
The fact is that most people lie, just a little bit, on their resume. One CareerBuilder survey found that an overwhelming number of people embellish skills, pad out their previous responsibilities or even upgrade their prior job titles.
So rather than relying on a well-rehearsed interview that focuses on stories and hypothetical situations, job auditions can help you hone in on relevant skills.


It's a method that's proving popular. According to LinkedIn research, 54% of recruiters see auditions as one of the "most useful interviewing innovations". This is because beyond confirming the skill set of candidates, recruiters and hiring managers can better predict how a potential employee will perform.
Compared to an unstructured interview, which predicts just 14% of performance, or a reference check that predicts only 7% of performance, job auditions as a standalone method can predict more than 30% of performance.
There is more effort required to conduct job auditions, for both employer and candidate. But this can be an advantage. Requiring a form of audition can help eliminate candidates who aren't interested in the role. By requesting a higher level of commitment, you're likely to complete the hiring process with a pool of engaged and enthusiastic candidates.
Using job auditions also helps candidates and employers make an informed decision. In one sense recruiters are able to ask candidates to prove their skill set and de-risk the hiring process. On the other hand, the process allows candidates to find out if they like the type of work they will be doing, and the way that they are asked to do it.
When there is a better understanding between the two, there is a reduced risk of termination within the probationary period. Since employee turnover is time-consuming, costly, and hurts the performance of teams, the extra effort can actually reduce costs in the long run.
When to use job auditions
Certainly, there are roles where job auditions are more common. Traditionally, roles such as sales may require a pitch as part of the process. Developers are increasingly being assessed for performance based on code tests. And designers are frequently asked to take home sample assessments based on the organization's requirements.
But job auditions can be applied to almost any role. They can be used to assess both technical and soft skills when created appropriately. The key to applying auditions to any job is to thoroughly understand the requirement of the role, as well as the unique needs of your organization.
Understanding the role goes beyond a job title. Talent teams need to actively work with hiring managers to determine the skills, traits and day-to-day tasks that are required of the new employee. From there, an ideal candidate profile can be built to base auditions on.
To help you understand the requirements of common roles, we've put together free Hiring Guides. Access them here.
For some technical capabilities, the passing criteria of a job audition may be obvious. Writing code that's effective, being able to process financial information or analyzing and interpreting data are simpler to assess. When it comes to soft skills, employers can create an audition that reflects the application of those skills within the role. Based on your unique needs, culture, and expectations, candidates can be assessed on these skills according to the way they have analyzed the scenario, solved a problem or presented their resolution.
It's important to recognize that job auditions need to be reflective of the role. Asking a candidate to undertake a work sample or assessment that is wildly out of the scope of the role won't give an accurate picture of the role and your organization. Nor will surprising applicants with a job audition. Instead, candidates should be informed early that a job audition is expected as part of the process and what the requirements may be.
Companies that use job auditions
As the global remote company that brought Wordpress to life, Automattic focusses on outputs as a measurement of success. While they used traditional hiring processes at first, early on Automattic switched to job auditions as their key assessment. Every final candidate works for the company for several weeks on a paid contract basis. They perform the key aspects of the role they're applying for with the team they would be working with.
The women-only social media company allows candidates to spend a day working at the company, instead of a final interview. Using this "trial run" method alongside their recruitment process gives both parties a better understanding of fit. This technique has given them an impressive record: three years with zero employee turnover.
Conducting mass auditions several times a year, Menlo Innovations uses a process that mimics the way their company operates. Working in pairs, each potential new hire shares a single computer to complete a given task. Once the two-hour audition is complete, supervisors collaborate and discuss their findings. This allows them to complete the screening and hiring process in a matter of hours, instead of weeks.
Taking your job auditions online
While the concept of traditional job auditions is appealing, the method is neither easy to execute nor scale. With a large number of available candidates and the growing need for remote processes, taking job auditions online makes the process more feasible.
Using an immersive assessment platform is one such solution. Using a customizable skills assessment, employers can create a set of tasks completely reflective of the working situation.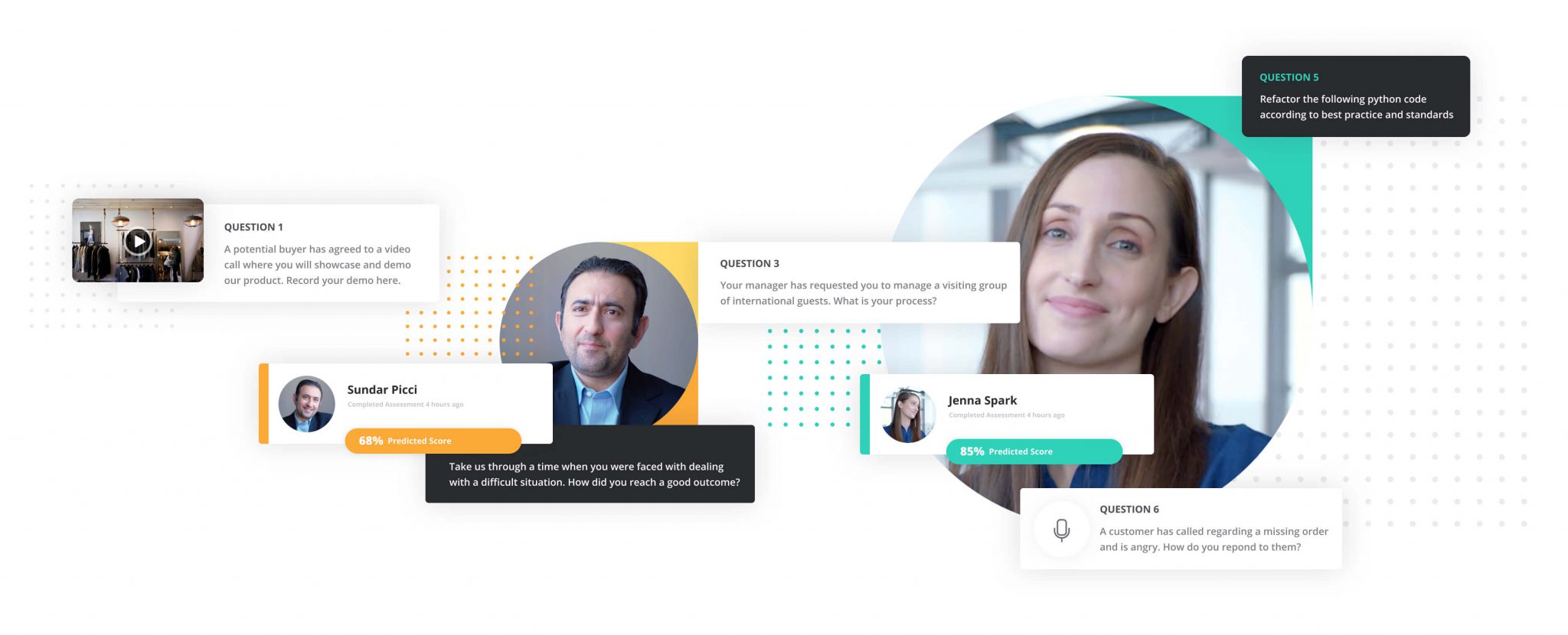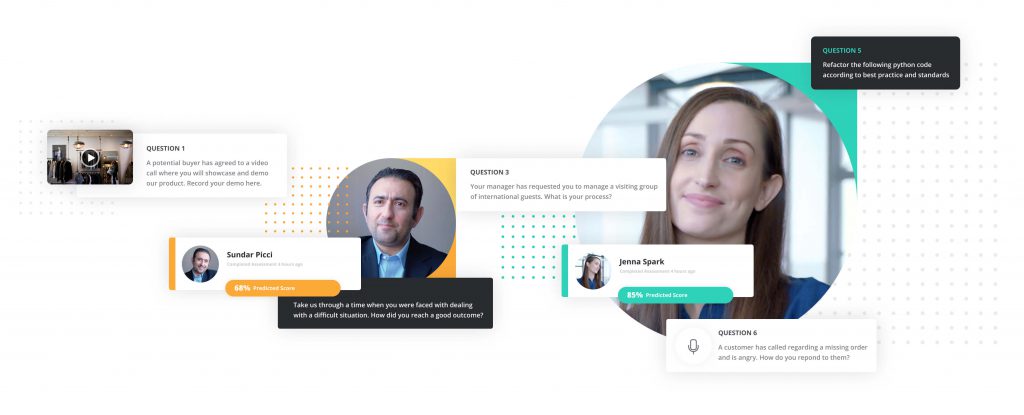 The major benefit of online job auditions lies in their scalability. Where traditional job auditions generally take place after an initial pre-employment screening and interview process, an online assessment means that job auditions become part of your top-of-funnel strategy. After seeing how each applicant performs the job, you can surface the best candidates based on their skills for the role, without bias.
Job auditions accurately and efficiently test candidates' fit for your job, engage candidates, and significantly improve your employer branding. Taking them online further reduces the burden on recruiters, removes bias and reduces costs.
To find out more about Vervoe's skills assessments, or running online job auditions, get in touch with our team here.