Hire globally with remote recruiting software
Designed to give you the complete picture to make great hires that optimize your remote work team.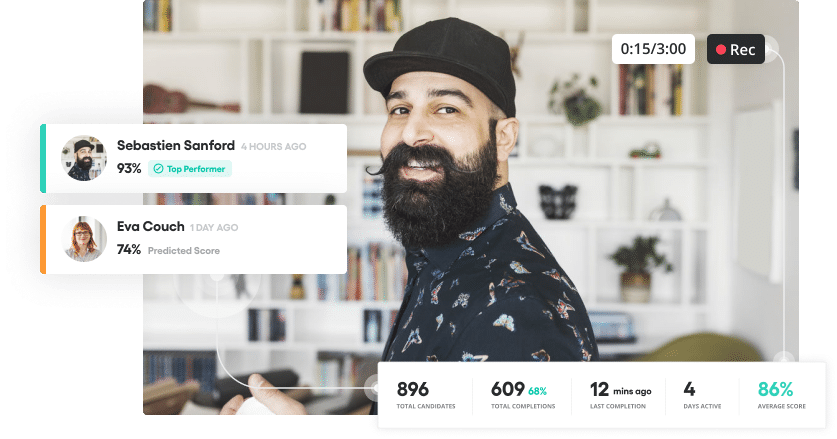 Make it simple to hire global team members with AI-powered remote interview software
See who can do the job before you hire them. Uncover the most qualified people based on how they perform tasks and challenges specific to your business.
Test technical skills with coding challenges, recorded video responses, and virtual task-based outcomes.
Test technical skills with coding challenges, recorded video responses, and virtual task-based outcomes.
Find people with the right skills for remote work
Remote candidates need to be self-starters with excellent communication and time management skills. Vervoe helps you accurately test for all types of skills in one assessment to give you a complete candidate profile. You'll find people with the skills to do the job and the right drive to make remote work successful.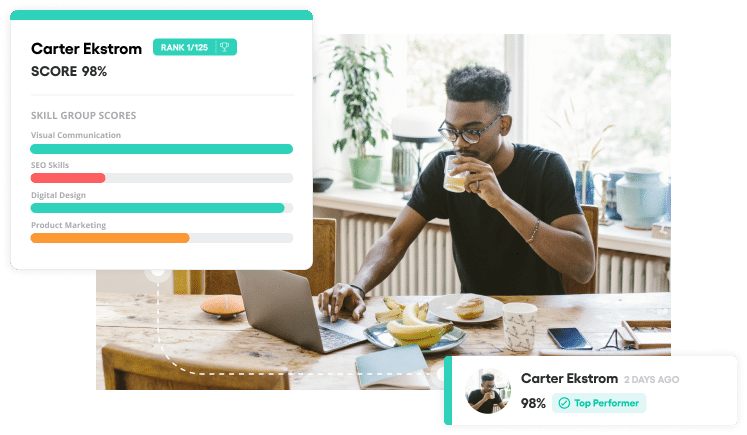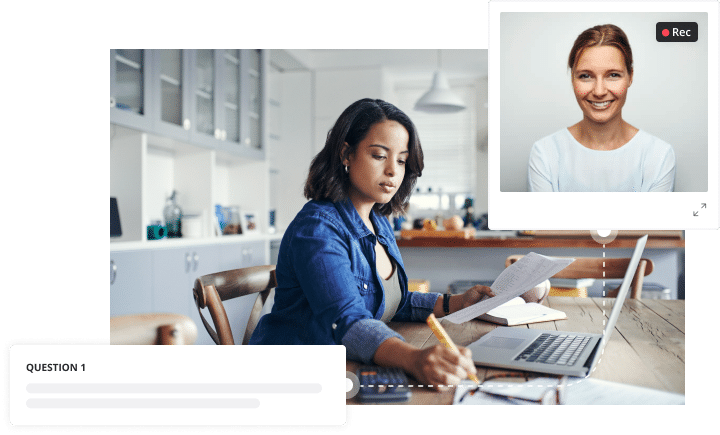 Create a great remote hiring experience
Let candidates experience your company during the virtual interview process with personalized intro videos, branding and content specific to your organization.
Immerse them in the role with real scenarios
Show them what it's like to work with your team by getting them to complete tasks specific to the role they'll be doing.

Use different question types like spreadsheets, video, and coding challenges to bring the role to life and get insight into how they'll perform if they got the job.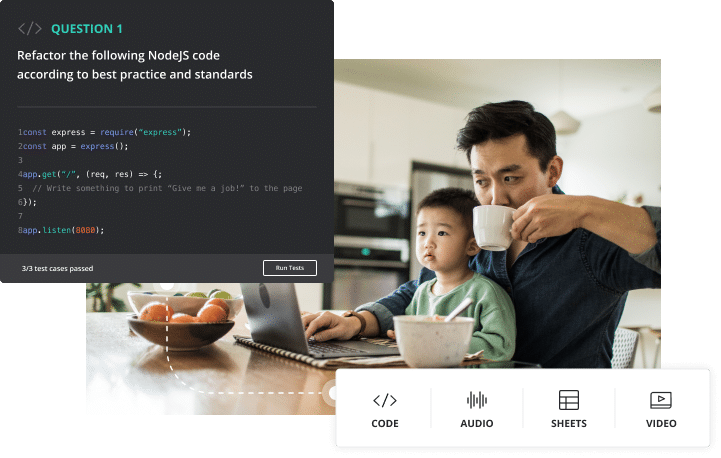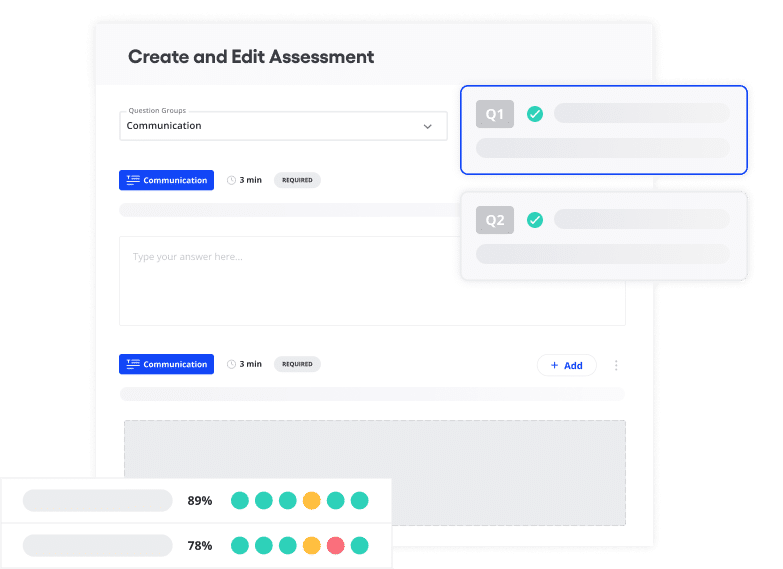 Find top performers instantly with AI
If you're hiring a remote employee, you might be looking for someone with strong communication and time management skills.

Our AI models quickly process thousands of responses, looking for specific words or sentiments that accurately reflect these values.

Candidates that have more of these are graded higher, and those with less are scored lower.
From engaging question types to customizable candidate experiences, we're here to make your remote recruitment simple
Extensive range of assessments written by leading I/O Psychologists. Empower hiring managers with customizable templates from design to sales roles.
Shareable candidate scorecards that let you collaborate quickly with colleagues on shortlists.
Generate your own custom assessment in minutes, all you need is the job title, and we'll do the rest.
Test candidates as they apply, so your time will be spent reviewing the top performers only.
Automatic Grading & Ranking
Every applicant is graded and ranked in order of performance for the skills that matter most to you.
Create a seamless candidate experience with customizable, branded emails, and videos. No more scheduling Zoom calls or Google Hangouts.
Confidently test and evaluate candidates from anywhere in the world and improve your diversity sourcing.
"Everyone wants to hire superior talent. Vervoe allows us to scale and hire top candidates based on merit."
More resources you may be interested in
Frequently asked questions
Join these companies already hiring great people remotely