Graduate Recruitment Software
Identify the most motivated graduates, 90% faster
Vervoe helps you streamline your campus recruitment process to make an informed hiring decision more efficiently.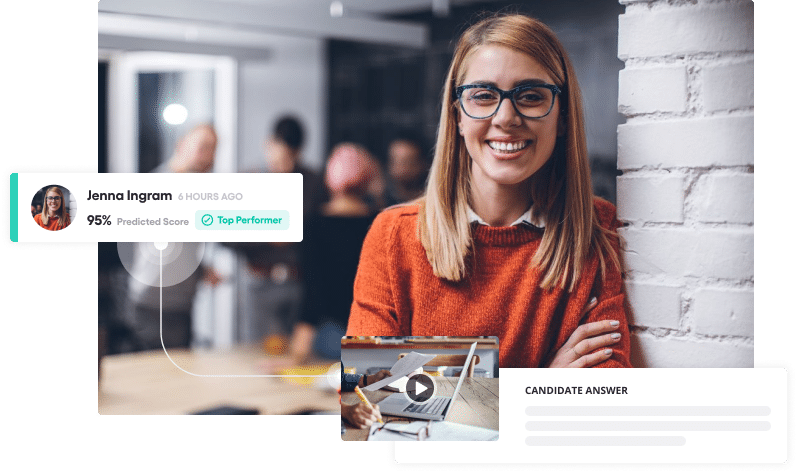 Make it simple to find the best graduates with AI-powered campus recruitment software.
Easily assess your graduate candidate's job-readiness, remove the strain of large candidate volumes on your campus recruitment team, and uncover the most eligible candidates based on how they perform tasks specific to your business.
Test technical skills like software development, content writing, and accounting.
Test soft skills, including critical thinking, teamwork, and communication.
Find the stand out candidates quickly
Save time by testing a range of job-ready skills during the application process to help you shortlist great candidates early and decrease the time to offer by up to 90%.

Our AI will automatically grade and rank all candidates as they complete the assessment in real-time. You'll see overall scores plus a breakdown of performance per skill.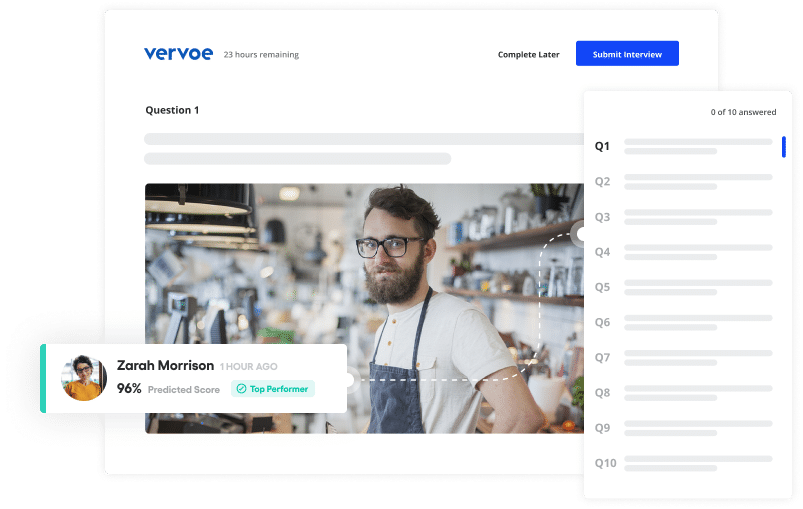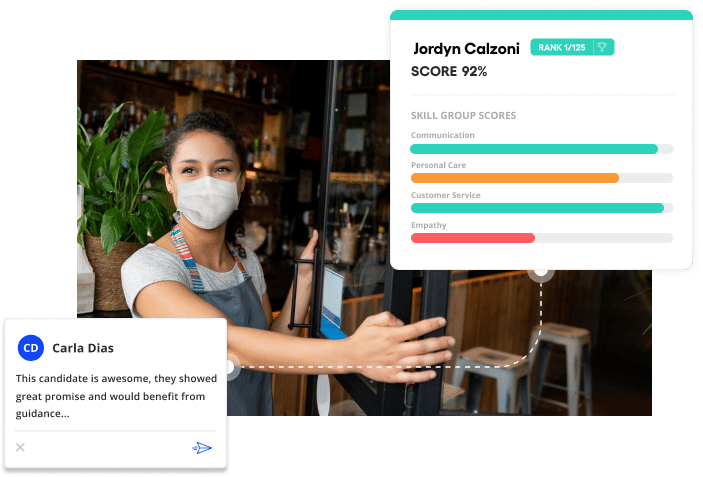 Consolidate your online testing platforms
Vervoe's graduate recruitment software helps you test both technical and soft skills through a range of immersive question types like video, audio, spreadsheets, and more. You'll end up with a complete candidate skill profile after one assessment.

Vervoe also makes it easy to compare results and share top candidates quickly with your recruiting team and stakeholders.
Increase your offer acceptance rate
Promote your brand and engage candidates as you test their suitability and job-ready skills.

Candidate engagement is easy with customizable messaging, video intros, and immersive questions. You can also virtually introduce candidates to your company and give them the best overall impression of your graduate program and hiring process.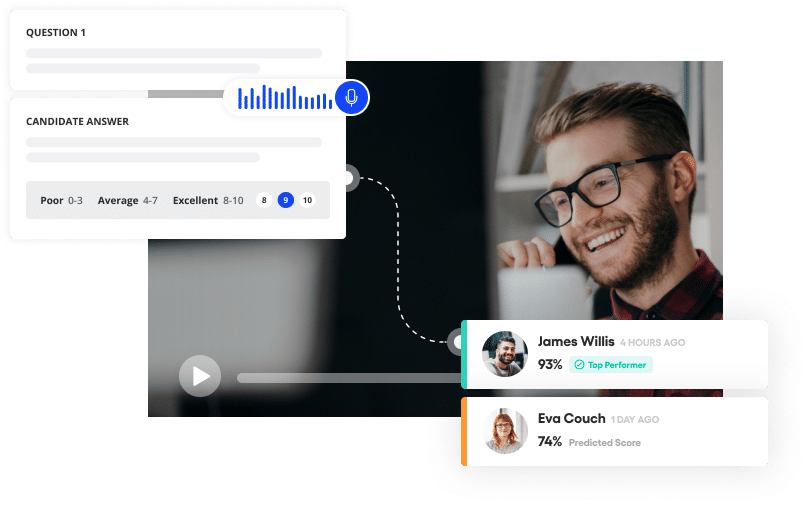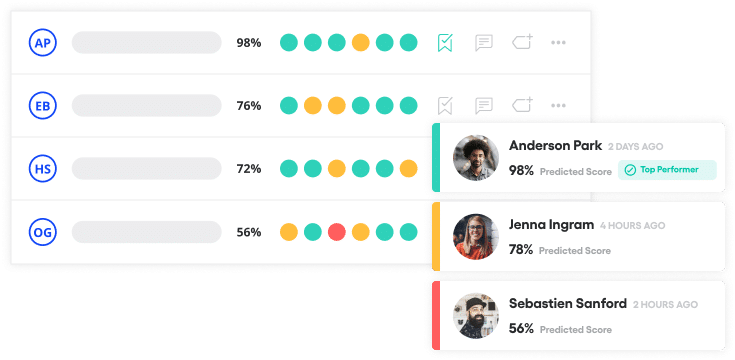 Find the top performers instantly with AI
If you're hiring college graduates, you might be looking for someone with skills like problem-solving and communication.

Our AI models process thousands of responses quickly by looking for specific words or sentiments that accurately reflect these values. Candidates that have more of these are graded higher, and those with less are scored lower.
From hiring guides to customizable candidate experiences, we're here to make your campus recruiting simple
Extensive range of customizable templates written by leading I/O Psychologists for you to use from software engineer to accounting skills.
Test candidates as they apply from your job postings or direct from your recruitment events using a job link to your assessment.
Shareable candidate information scorecards that let you collaborate quickly with colleagues on your shortlist.
Automatic Grading & Ranking
Every applicant is graded and ranked in order of performance for the skills that matter most to you.
Link assessments to further test the technical skills of your top-performing candidates or tag them for interview scheduling.
Create a seamless candidate experience with customizable messaging and videos from your talent acquisition team to help with candidates' relationship management.
Confidently test and evaluate candidates from anywhere in the world and improve your diversity sourcing.
"Everyone wants to hire superior talent. Vervoe allows us to scale and hire top candidates based on merit."
More resources you may be interested in
Graduate Recruitment Software
Frequently asked questions
Helping thousands of business just like yours with university recruiting software