Diversity Recruitment Software
Remove unconscious bias to create engaged and diverse teams
Diversity and inclusion software that helps you find top candidates without introducing human bias to the hiring process.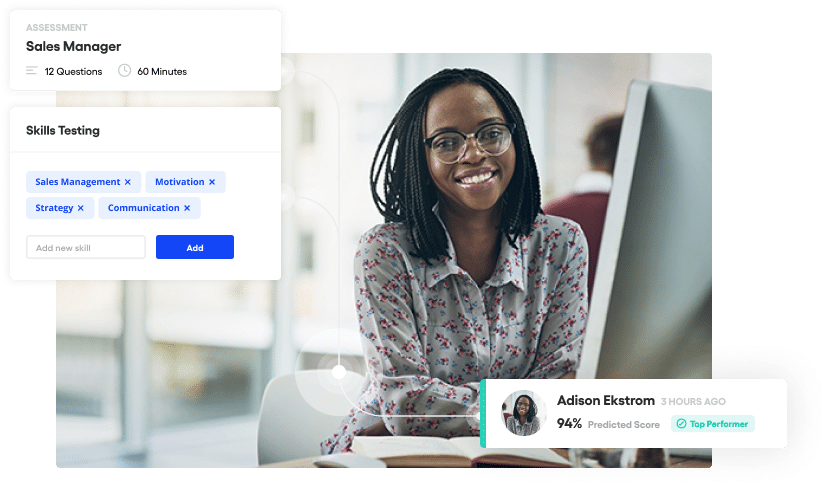 Improve your recruiting process with AI-powered diversity recruiting software
See who can do the job and surface the most qualified people based on how they perform tasks and challenges specific to your business.
Test technical skills with coding challenges, interactive question types, and virtual task-based outcomes.
Test soft skills like attention to detail, collaboration, and communication, for a complete diverse candidate profile.
Hire based on skills and not inherent biases
Test the applicant's job ready skills as they apply from job boards, careers pages, and more.

You'll end up with a list of candidates ranked in order of performance for the skills that matter most without the need to manually review resumes or backgrounds. Making the process fair to all candidates and improving diversity, equity, and inclusion in your shortlist.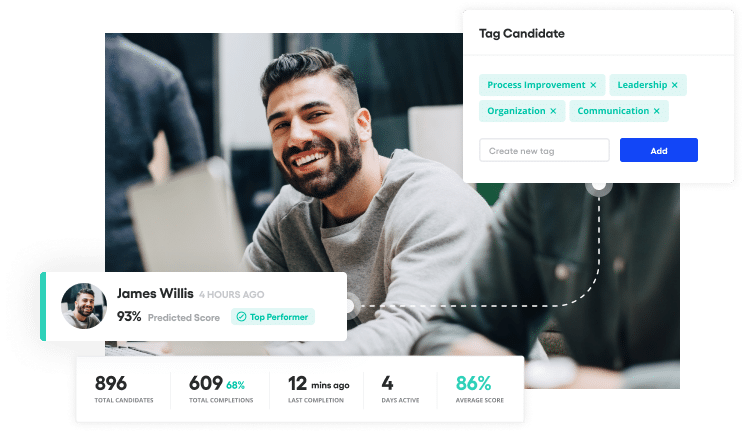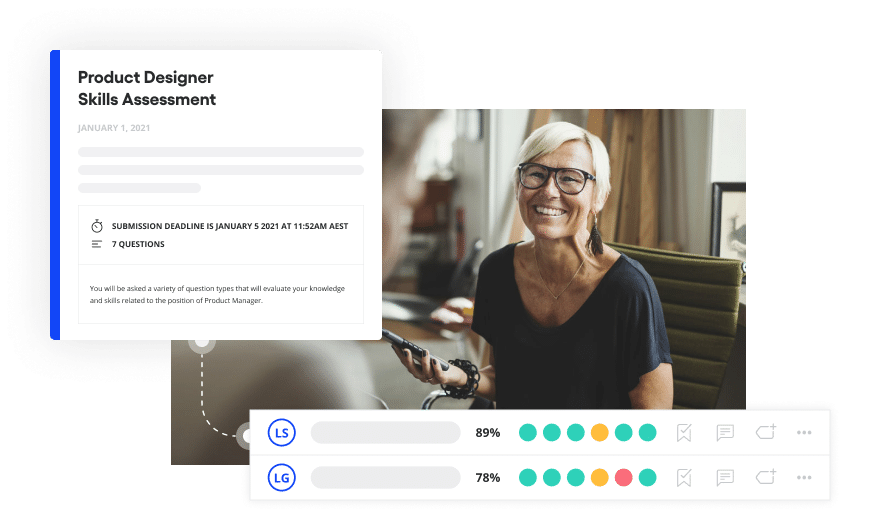 Make data-driven hiring decisions
See how candidates performed overall and then drill down into the individual skills and questions.

Shortlist candidates and compare their responses by question. Top performers are easily identified with tags and badges and not personal information.

Track and measure invite and completions. Track their sources to optimize job descriptions and placements.
Showcase your diversity and inclusion strategy
Use videos and branding to create a leading candidate experience to shine the spotlight on your company culture.

Immerse candidates in the job opportunity with different question types like media, software, and multiple-choice that replicate the actual tasks they would perform in your business if they got the job.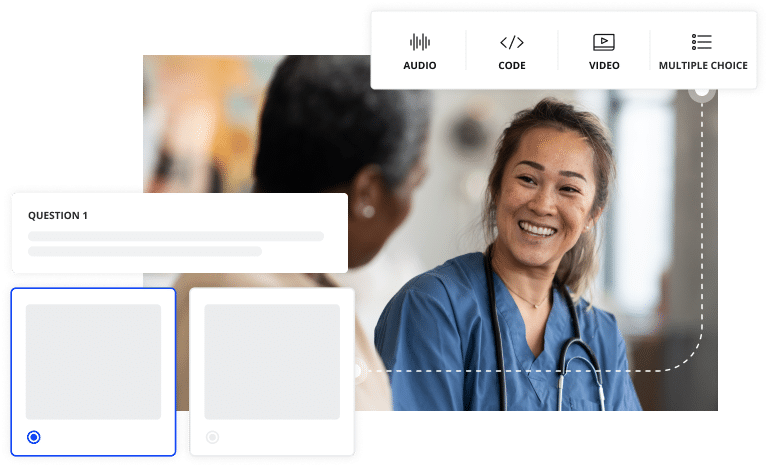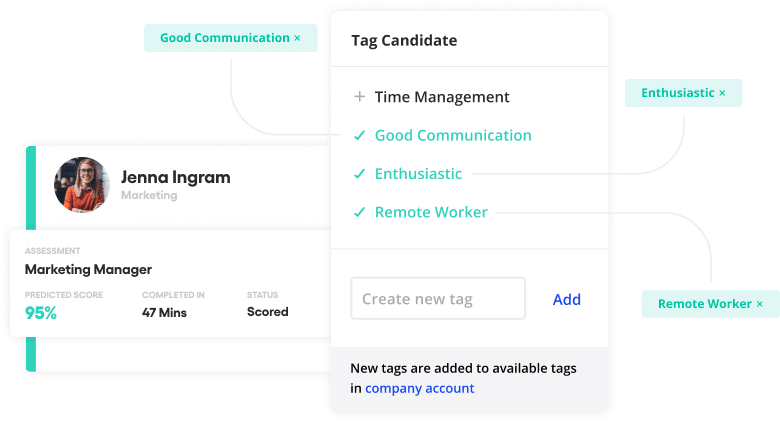 Find top performers instantly with AI diversity recruiting
If you're hiring a new employee, you might be looking for someone with strong communication and time management skills.

Our AI models quickly process thousands of responses, looking for specific words or sentiments that accurately reflect these values.

Candidates that have more of these are graded higher, and those with less are scored lower.
From engaging question types to customizable candidate experiences, we're here to make hiring diverse talent simple.
A range of customizable templates written by leading I/O Psychologists for your hiring managers to use from design to sales roles.
Shareable candidate scorecards that let you collaborate quickly with colleagues on shortlists.
Generate your own assessment in minutes. All you need is the job title, and we'll do the rest to help you test skills to improve diversity.
Automatic Grading & Ranking
Every applicant is graded and ranked by our AI in order of performance for the skills that matter most to you, which helps to surface candidates from underrepresented groups that might have previously been overlooked.
Test candidates as they apply, so your time is spent reviewing the top performers only.
Create a seamless candidate experience with customizable emails and videos for branding. No more scheduling Zoom calls or Google Hangouts as part of your interview process..
Confidently test and evaluate candidates from anywhere in the world and improve your diversity sourcing.
"Everyone wants to hire superior talent. Vervoe allows us to scale and hire top candidates based on merit."
More resources you may be interested in
Diversity Recruitment Software
Frequently asked questions
Join these companies already hiring diverse talent