Making hiring about merit, not background
We help companies see how candidates do job-related tasks so they can make hiring decisions based on performance, without bias.
It takes a top performer to identify top performers
Vervoe's been lucky enough to be recognized by a number of awards bodies across the globe.
A company created to showcase "the real you"
Every day great candidates are unfairly excluded from the hiring process for reasons completely removed from whether they can actually do the job. In 2016, after years of experiencing this as both hiring managers and candidates, co-founders, Omer Molad and David Weinberg saw an opportunity to create a solution to this problem. From modest beginnings, Vervoe has gone on to become an essential tool for hiring at some of the world's biggest companies. And things are just getting started.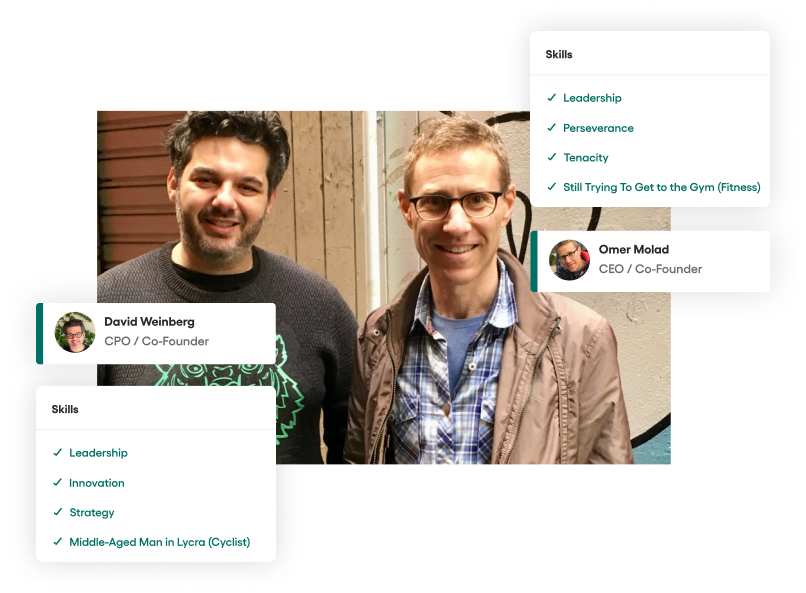 We help you hire better people who stay longer
Vervoe is an end-to-end solution that will revolutionize your hiring process, empowering businesses to create completely unique assessments, tailored to suit the specific requirements of a role. Choose from our library of over 300 validated assessments or generate one from scratch. Use our workflow integration and smart AI-grading and ranking to recruit and identify the best candidates. Then watch our on-demand reporting provide insights into how your hire performs.
Hire top performers faster, promote them quicker, retain them longer
Vervoe's automated AI-powered screening leads to:
Days average screening time
Fewer interviews per hire​
of Vervoe candidates perform better than regular hiring methods
of Vervoe candidates are promoted faster than regular hiring methods
An essential tool for businesses at any scale
We're trusted by amazing companies across the globe to help them hire high performers in every role. From the gelati server to the data scientist, the warehouse packer to the growth hacker, Vervoe is a multifaceted tool that can predict job performance across roles and industries and at any scale.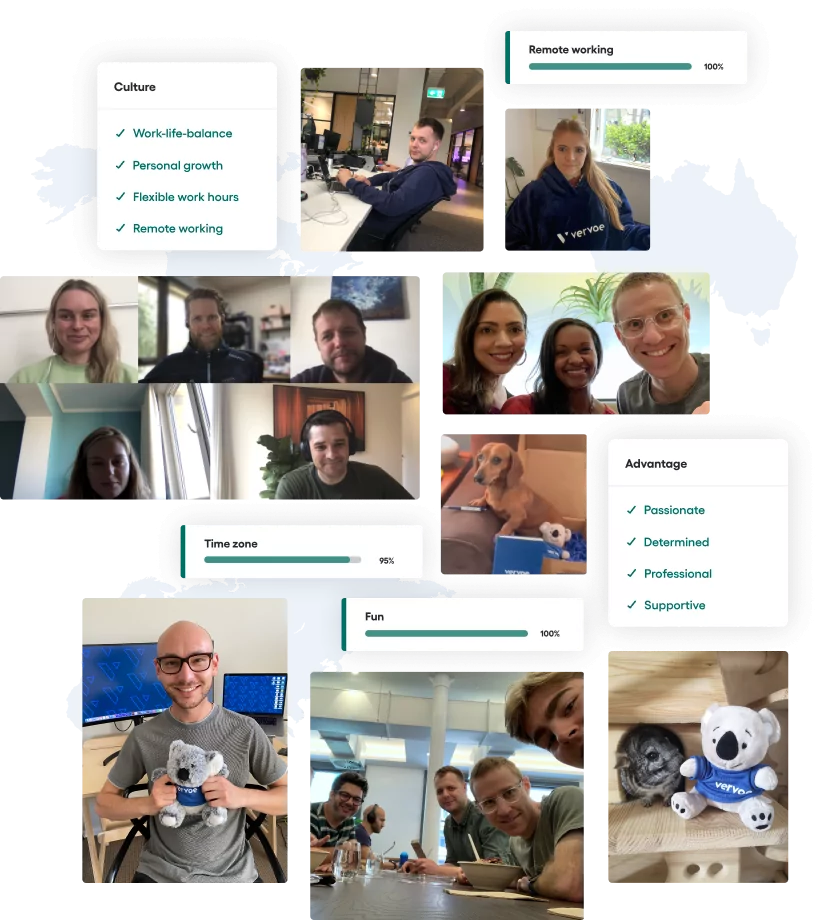 Fully remote, global, and growing fast
We live by our mission and hire the best people for the job regardless of background. That's allowed us to build a team of incredible leaders and employees, spread across the globe, all committed to making it easy to hire fairly. We're still early on in this journey and growing fast.
Interested in joining the team?