Enterprise Recruitment Software
Scale the way you identify great candidates
From sales to software developers, digitally transform your business with a secure and innovative candidate selection process.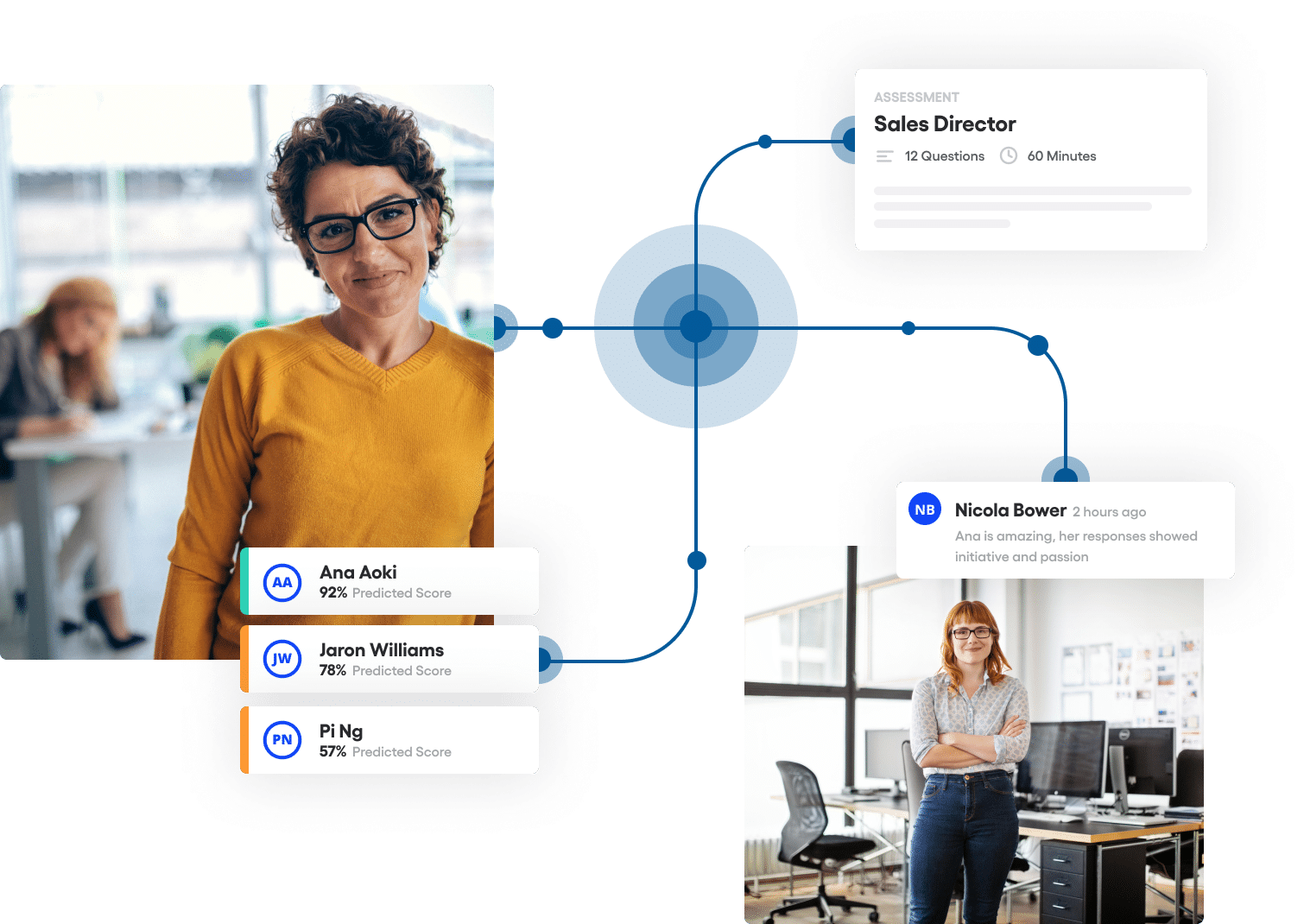 From one to 100,000 roles
Our enterprise recruitment software scales to meet the needs of both fortune 500 and global organisations.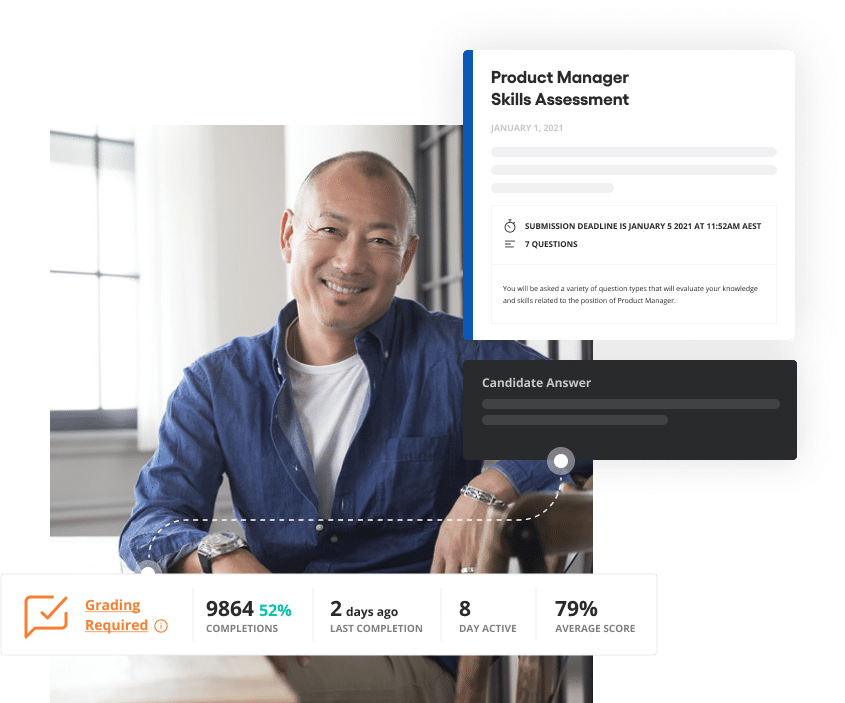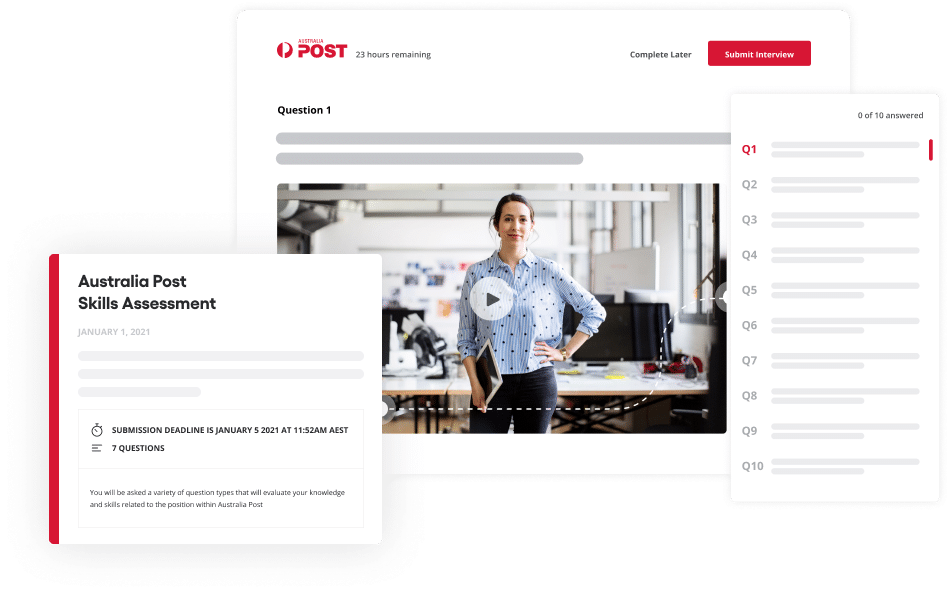 Create an award winning candidate experience
Assess candidates for communication, teamwork, and other non-technical skills in the same assessment.
"[Vervoe] has empowered our consultants to have more meaningful conversations with stakeholders surrounding best practice methods to attract better Talent."
Spencer Timmins
Talent Acquisition Manager
"Everyone wants to hire superior talent. The trick is to excel at defining and identifying it. Vervoe helps organizations hire top candidates based on merit."
David Castro
Talent Acquisition Manager
Data designed for decision making
Make hiring decisions with confidence. See how your process performs every step of the way.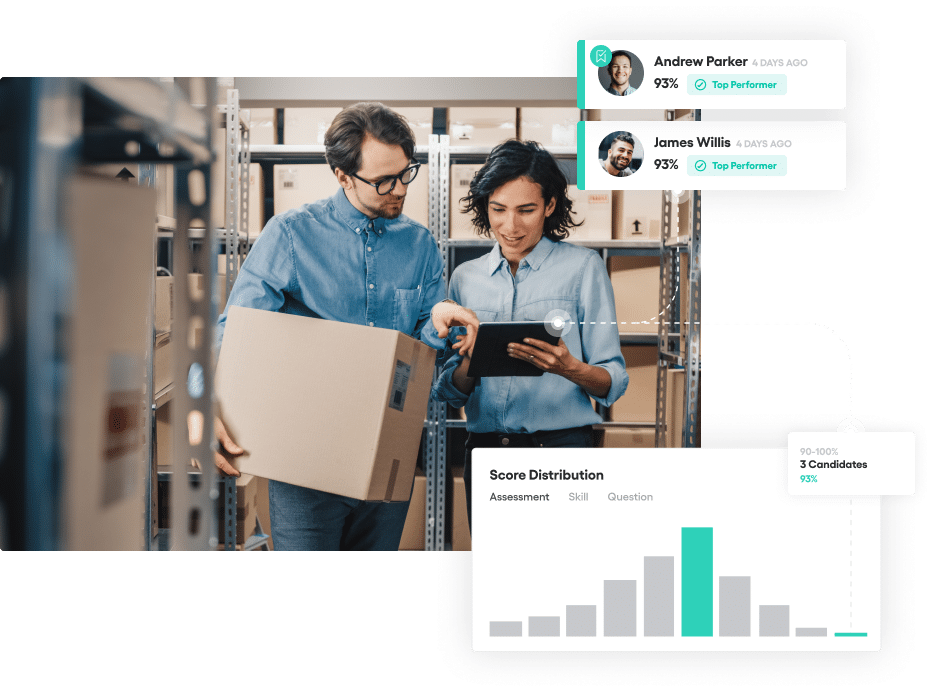 Enterprise-grade data protection
ISO/IEC 27001 compliant with localized data sovereignty​
GDPR compliant with user-based permissions to manage information sharing​​
Industry-accepted best practices and frameworks to protect your data
Leading customer service with 99.99% uptime SLA
"This is the perfect way to (test skills) from a broad base of people in an unbiased way... and add great talent to our business"
Michael Round
Education Content Manager
"We are stepping candidates through the entire recruitment process inside Vervoe. We're making offers to people without ever meeting them. It is in the truest sense of the word contactless recruitment."
Joel Broughton
Head of Talent Acquisition
Enterprise Recruitment Software
Frequently asked questions
Vervoe can be used at the top of the recruitment funnel and helps to remove manual stages from your hiring process. Our immersive skills assessments enable you to see how candidates perform tasks directly associated with the role. Then our powerful AI automatically scores and ranks candidates in order of their performance. This means you'll end up with a shortlist of qualified candidates ready to proceed to your offline stage or, in some cases make an offer too!
Vervoe's AI learns from millions of data points collected by real humans grading real job applicants. Our machine learning algorithms apply this logic with 80% accuracy to your candidate's responses through behavioral observation and natural language processing, so you can be confident in your hiring decisions.
Vervoe offers several options for assessment creation. Choose from our growing assessment library of ready-to-use templates across a broad range of industries and roles, or you can create your own assessment from scratch if you know the skills and questions you'd like to test. Finally, want something bespoke? We also have a team of I/O psychs that can work with your team to create a competency framework that maps success in the role to skills and attributes.
Vervoe is a cloud-based platform that's ready to go from the moment you log in. There's no lengthy implementation or training process with Vervoe. Simply create an account, select your plan and then start creating your assessments. You can choose from our library of pre-built assessments or create your own in minutes.
Yes, you can bring your corporate branding, logos, and even videos to personalize your candidate experience
Yes, we use industry-accepted best practices and frameworks to protect your data
Yes, we are ISO/IEC 27001 compliant with localized data sovereignty
Yes, we have 99.9% uptime SLA for Enterprise customers
Yes, Vervoe offers a wide range of off-the-shelf integrations with leading applicant tracking systems. We can also create custom integrations to suit your hiring workflow making your hiring process smooth and seamless
Yes, our API gives you access to several different powerful functions including the Vervoe assessment library, skill-based testing, and in-depth reporting and analytics
Yes, we offer personalized onboarding and training for your team along with a dedicated account manager to assist you in an ongoing capacity
Yes, candidates will have access to a range of online materials to assist them in completing their assessment, along with access to our friendly support team
Companies such as Walmart, MYOB, SEEK, Certsy, G4S, OmniomGroup, Leidos, AustraliaPost have used Vervoe to scale their hiring process. Learn more about our customer stories.