Enterprise Recruitment Software
Scale the way you identify great candidates
From sales to software developers, digitally transform your business with a secure and innovative candidate selection process.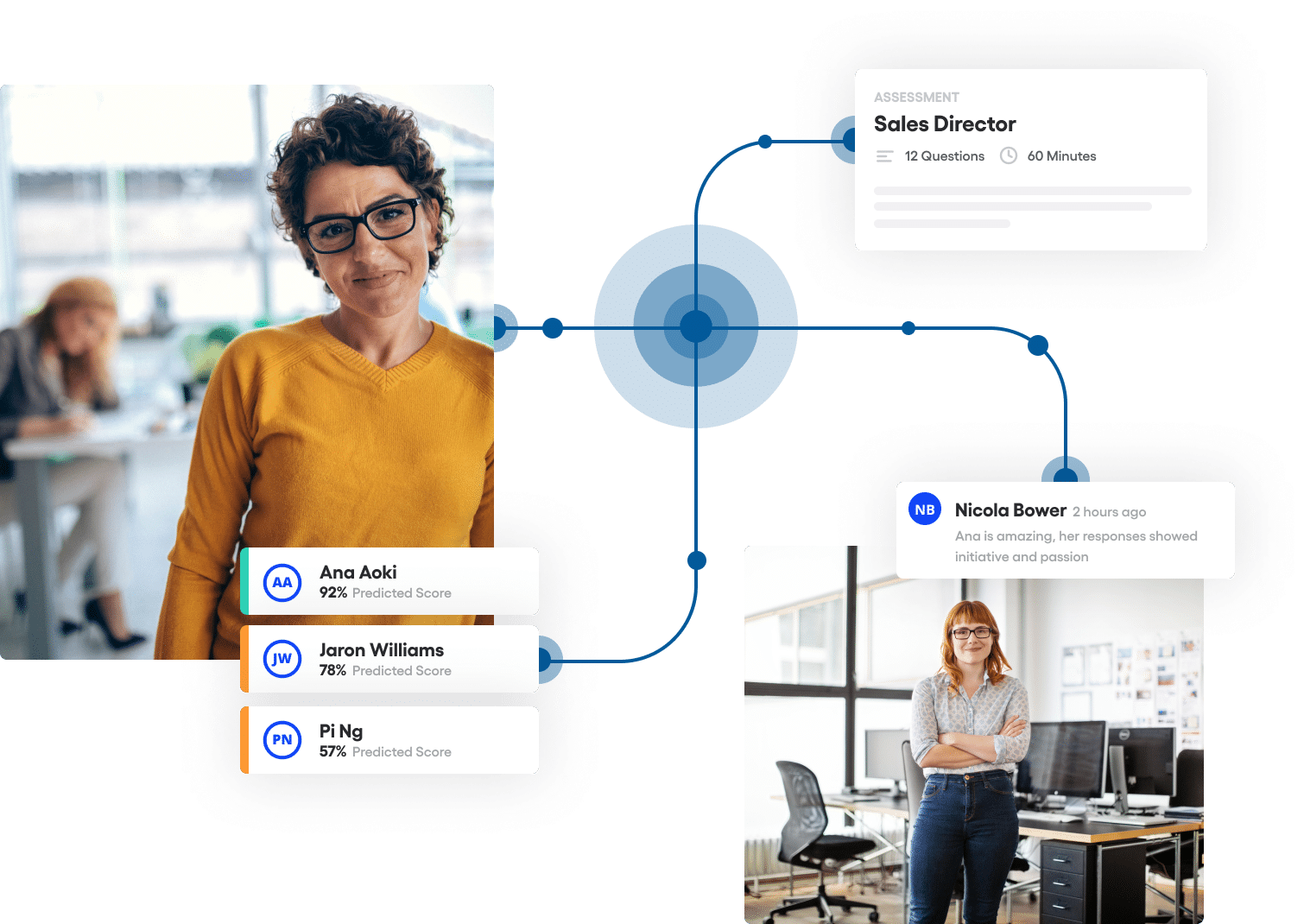 From one to 100,000 roles
Our enterprise recruitment software scales to meet the needs of both fortune 500 and global organisations.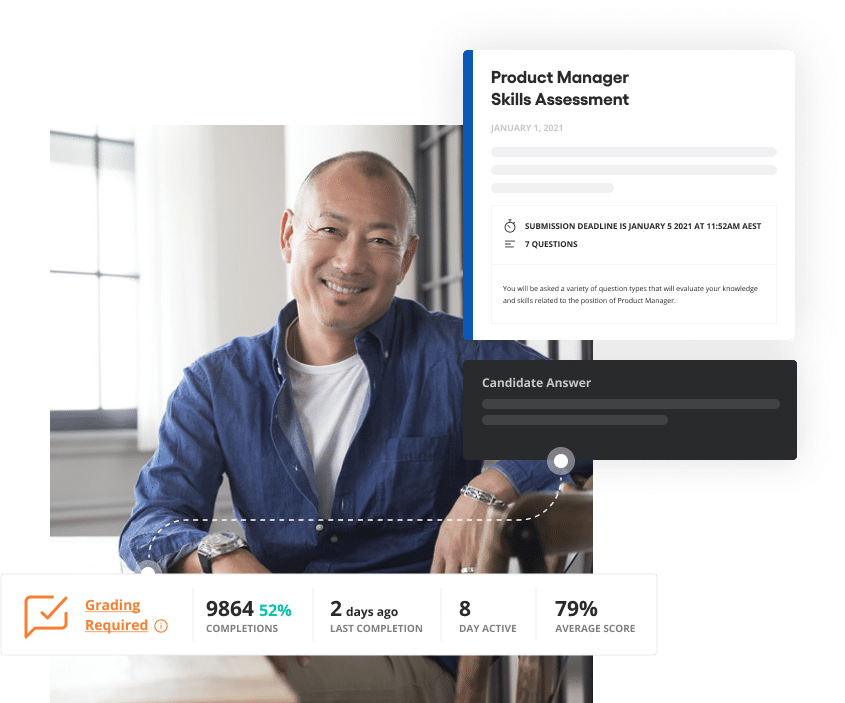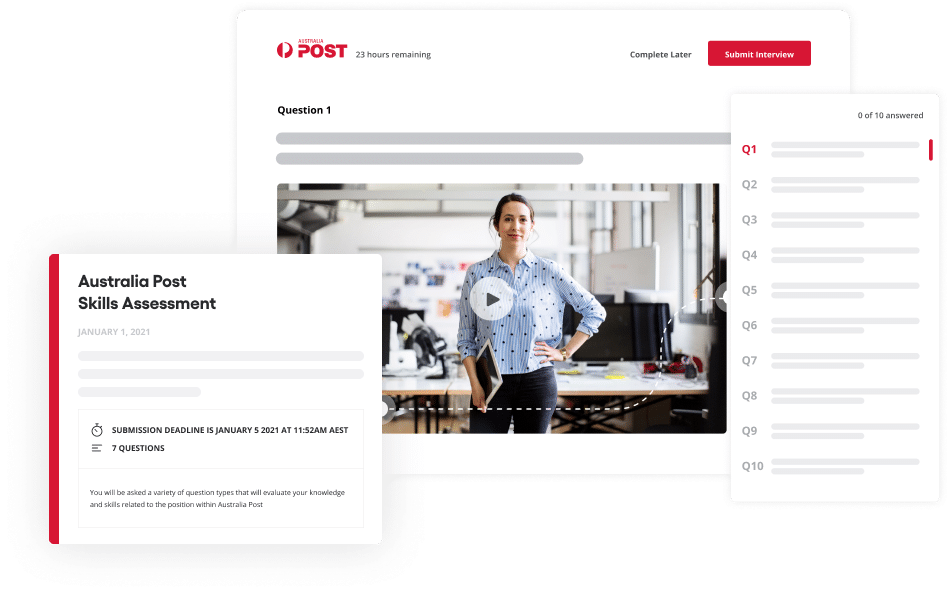 Create an award winning candidate experience
Assess candidates for communication, teamwork, and other non-technical skills in the same assessment.
"[Vervoe] has empowered our consultants to have more meaningful conversations with stakeholders surrounding best practice methods to attract better Talent."
Spencer Timmins
Talent Acquisition Manager
"Everyone wants to hire superior talent. The trick is to excel at defining and identifying it. Vervoe helps organizations hire top candidates based on merit."
David Castro
Talent Acquisition Manager
Data designed for decision making
Make hiring decisions with confidence. See how your process performs every step of the way.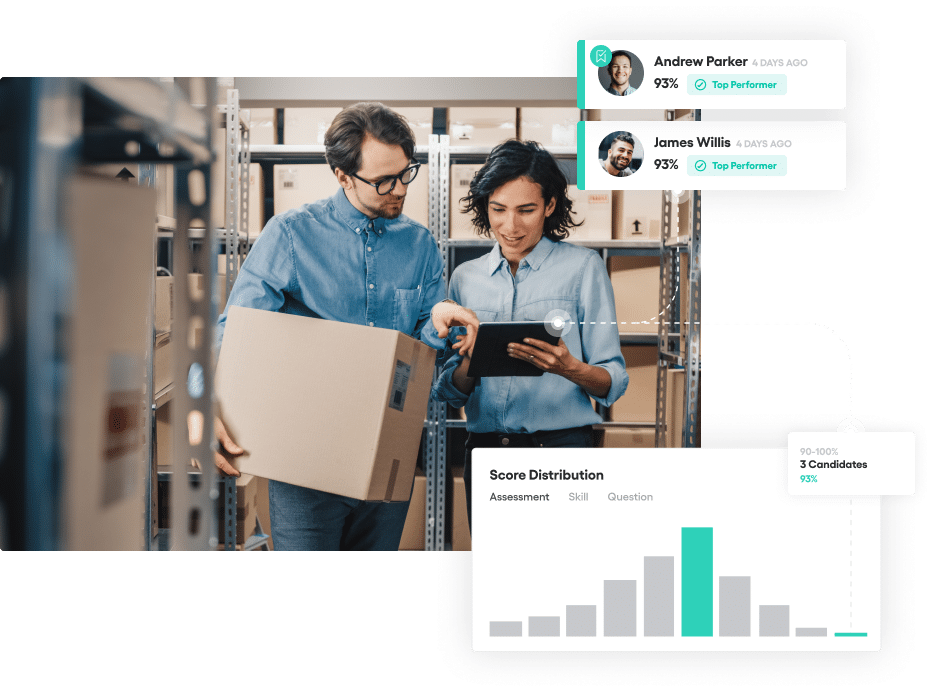 Enterprise-grade data protection
ISO/IEC 27001 compliant with localized data sovereignty​
GDPR compliant with user-based permissions to manage information sharing​​
Industry-accepted best practices and frameworks to protect your data
Leading customer service with 99.99% uptime SLA
"This is the perfect way to (test skills) from a broad base of people in an unbiased way... and add great talent to our business"
Michael Round
Education Content Manager
"We are stepping candidates through the entire recruitment process inside Vervoe. We're making offers to people without ever meeting them. It is in the truest sense of the word contactless recruitment."
Joel Broughton
Head of Talent Acquisition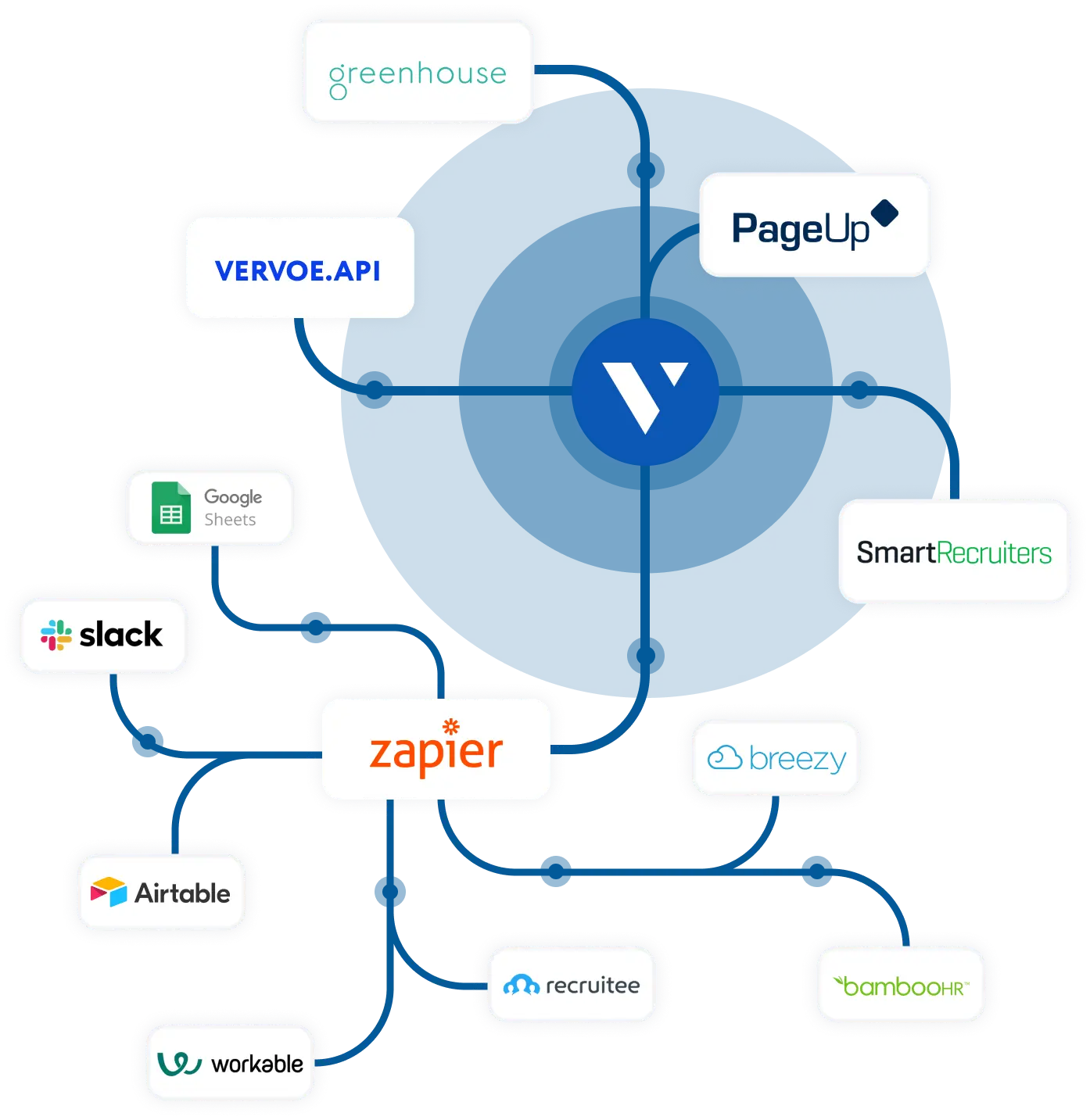 Enhance your hiring workflow
Enterprise Recruitment Software
Frequently asked questions