Recruitment Plan Template
A recruitment plan allows HR teams to align hiring goals with the overall objectives of the organization. Recruitment planning helps address and remedy skill gaps, allocate resources, and prioritize goals such as diversity hiring.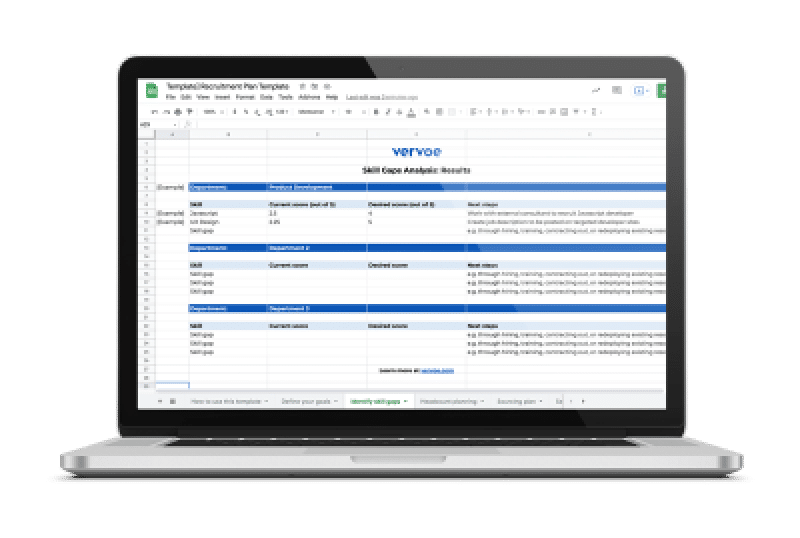 Simplify the recruitment planning process
Recruitment planning is a complex process with many moving parts. These templates can help your teams stay organized while strategizing hiring needs, planning a budget, and mapping the path forward for securing that talent that will make your company successful.
Read our Recruitment Plan Guide
Start by reading our guide on How To Build An Effective Recruitment Plan. It has all the background you need to know about strategic recruitment planning.
Download our Recruitment Plan Template
This template will help you plan your objectives, identify the positions for which you are hiring, and get the resources you need to be successful.
What you'll find in this recruitment plan template
Fill in your details below to get access to your free recruitment plan template
Get access to your free template