Measure and harness the skills and potential within your organization
Verify, upskill and deploy employees as your business develops and transforms.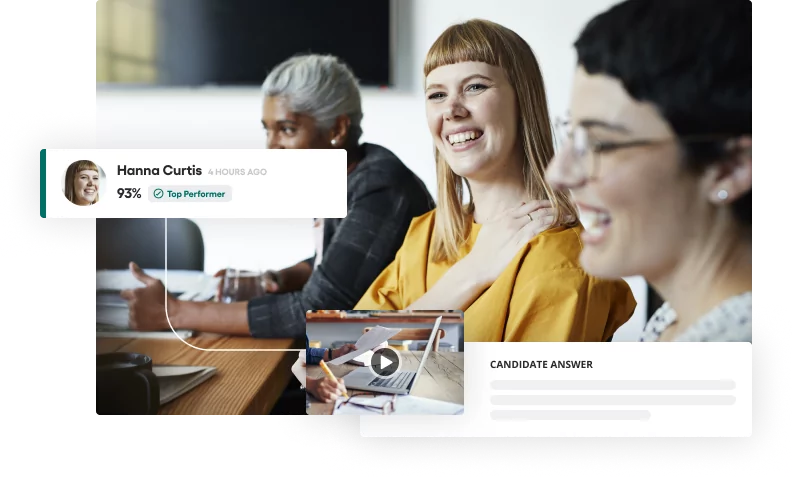 Verify and mobilize your employee's talents with AI powered skills based software.
Vervoe helps you gain insight into your workforce, making it easy to identify who's ready for a new role today and who requires some development to get them there.
Test technical skills like software development, content writing, and accounting.
Test soft skills, including critical thinking, teamwork, and communication.
Increase employee engagement and retention
Candidate engagement is easy with customizable messaging, video intros and immersive questions.

Get candidates to complete a day in the life of a role through job simulations so they know what they are getting into before they start, while you can validate their skills.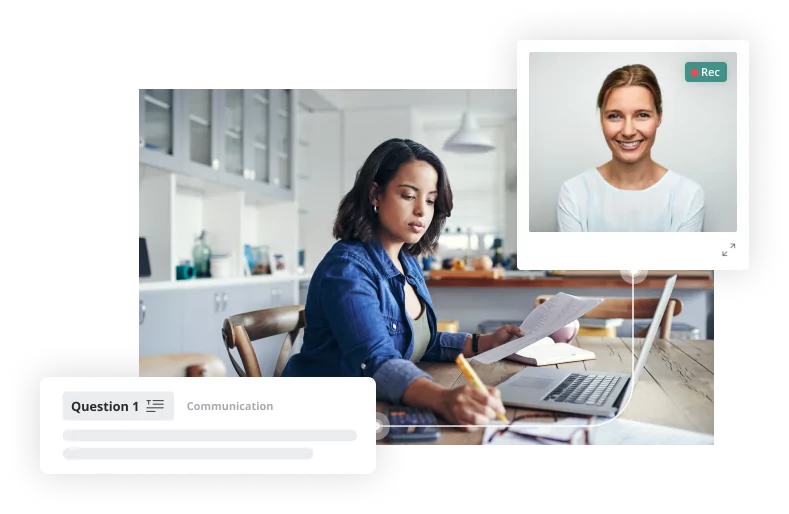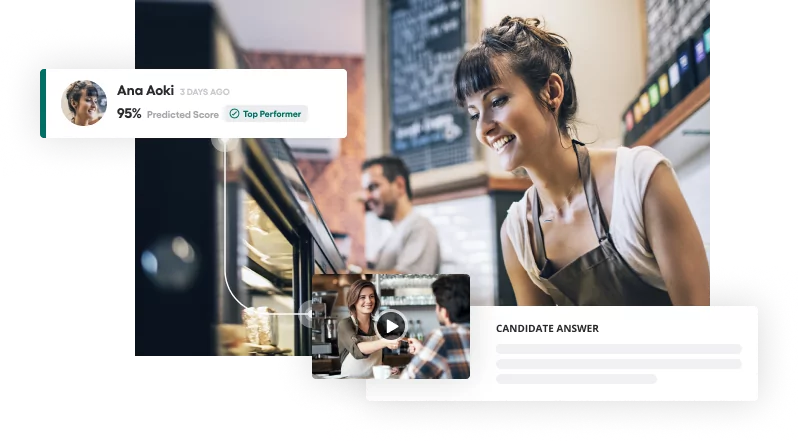 Find employees that stand out quickly
Keep track of employee skill sets and proactively identify their potential by running a regular job simulations to identify areas of improvement, or skills that aren't being used.

Our AI will automatically grade and rank all candidates as they complete the assessment in real time. You'll see overall scores plus a breakdown of performance per skill.
Consolidate your talent platforms
Vervoe's talent software helps you test both technical and soft skills through a range of immersive question types like video, audio, spreadsheets and more. You'll end up with a complete candidate skill profile after one assessment.

Vervoe also makes it easy to compare results and share top candidates quickly with your recruiting team and stakeholders.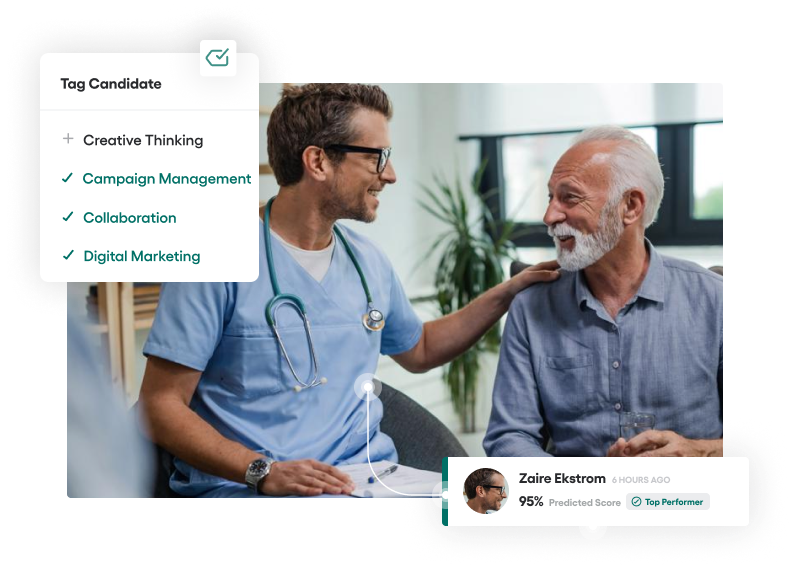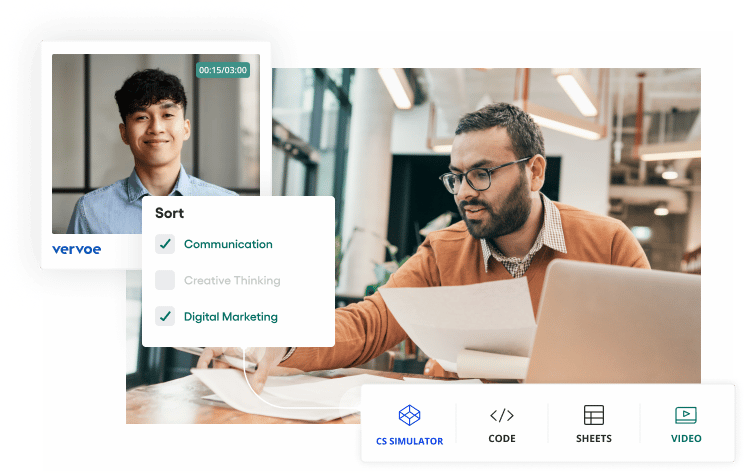 Streamline your internal talent workflow with AI
Our AI helps you automatically grade, continuously adapting to your preferences. Validate skills and use results to design internal learning and development plans that will help employees grow in competency.

Pinpoint areas of employee development or skills gaps within your organization. Build internal talent pipelines and have confidence when a new role opens up that you have the right internal candidate to fill it.
From versatile question types to clever AI we're here to make validating your internal talent simple
Extensive range of customizable templates written by leading I/O Psychologists for you to use from software engineer to accounting skills.
Test employees as they verify their skills for current or new job postings. identify areas for learning to help employees grow their careers
Shareable employee information score cards that helps employees understand how their skill sets align with the role they're in today.
Every employee graded and ranked in order of performance for the skills that matter most to you.
Remove the need for adding workload to the L&D team with automated scoring. Identify who is best suited for promotion.
Create a seamless employee experience with customizable messaging and videos from your talent acquisition or L&D team to help with employee retention.
Confidently test and evaluate candidates from anywhere in the world and improve your diversity sourcing.
"It's been extremely beneficial for both the staff and our department. I've just heard from staff that they're appreciative that there's opportunity to assess their skills and move them forward accordingly"
Jacob Wessley, Director of Outreach and Engagement – Colorado Coalition for the Homeless.
More resources you may be interested in