Government Recruitment Software
Government Hiring Starts With Vervoe
Vervoe is the trusted solution for helping you to hire for public sector roles. Make better hiring decisions with modern and ethical assessments using our government recruiting software.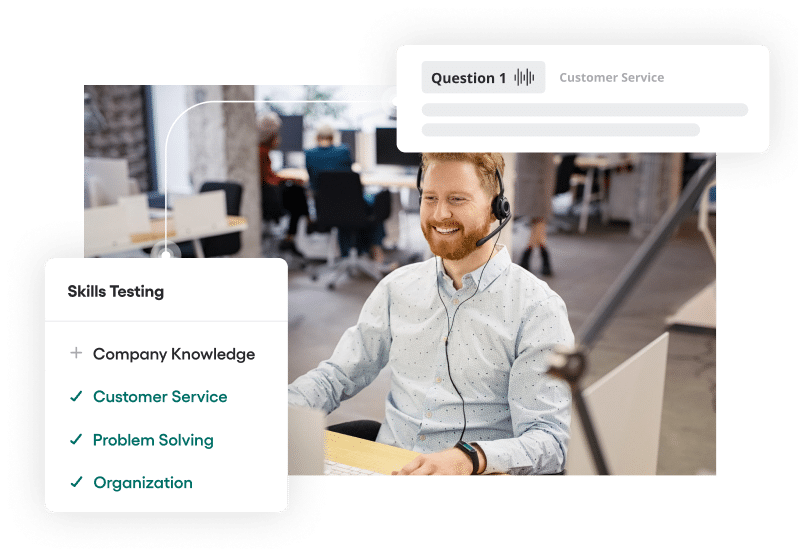 Transform your legacy hiring process with AI-powered government recruiting software
 Federal, state and local organizations struggle with outdated resources, hindering talent attraction. With Vervoe, you can discover qualified candidates based on how they perform job-related tasks
No matter which department or branch you're hiring for, you can test people on their technical abilities with interactive role-specific assessments, such as Office Coordinator, Accountant, Data Entry Specialist, or Benefits Administrator. 
Vervoe combines hard and soft skills in the context of the job role. Watch how effectively candidates can solve day-to-day challenges, what drives them to pay attention to detail, and their ability to multitask in an environment where you can evaluate them on their performance.

Purpose-built for government
Whether you're filling one or 100,000 roles, Vervoe's proven approach to government hiring helps you reduce your time-to-hire and uncover the best-performing public servants. Vervoe combines engaging and immersive skills assessments with the most advanced AI to test a range of skills, at any scale to meet your needs. Efficiently manage multiple assessments across a variety of roles, create immersive day-in-the-life skills assessments that test a range of both technical and soft skills removing multiple steps in your hiring process, test thousands of applicants and grade them instantly with no downtime using our AI-powered platform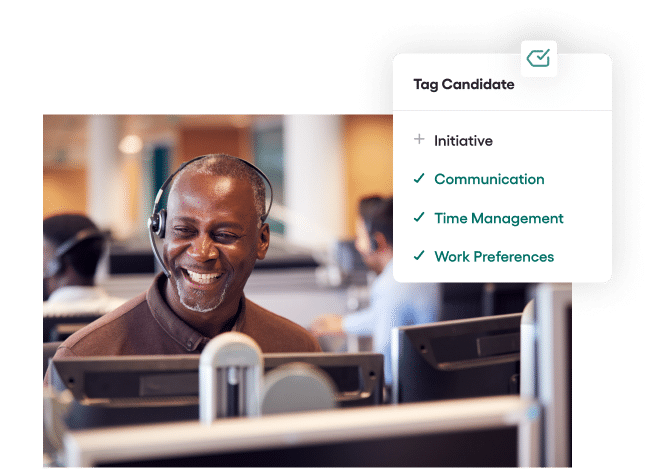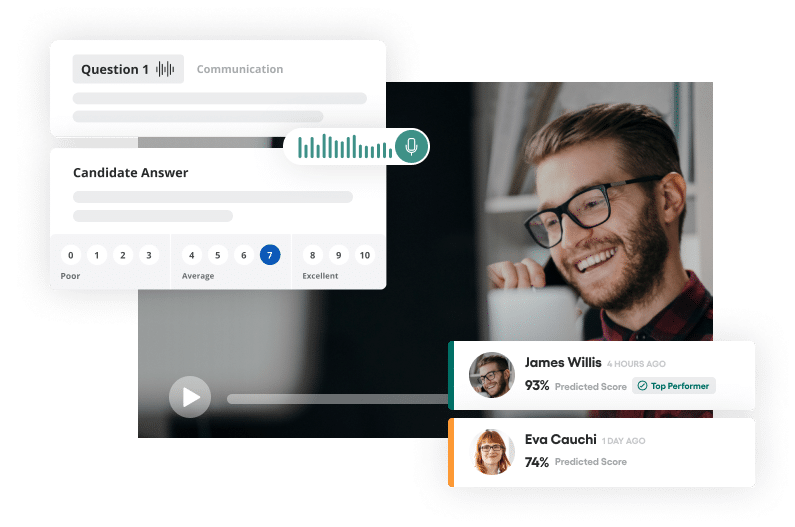 Reduce turnover and find culture fit
Your public sector employees provide deep expertise and invaluable networks to empower your business operations. It's important that you hire people that represent and embody your brand and culture when speaking to clients and partners. Vervoe assessments test both on the job and soft skills together in one simple and engaging assessment. Candidates love it and you'll get a complete profile of their skills and attributes in relation to your role. You can even brand your candidate interactions and experience from logos and emails to intro videos.
Bias free and data-driven efficiency
Once you tested your candidates you can drill into their ability with in-depth report cards that highlight their match and help you predict on the job performance. See overall scores, breakdowns per skill, ranking, and benchmarks. You can even deep dive into a particular skill like culture fit to see how they measure up against your other applicants.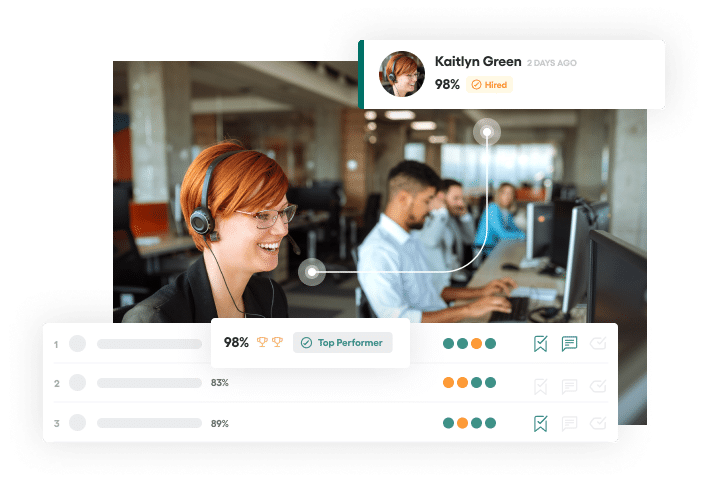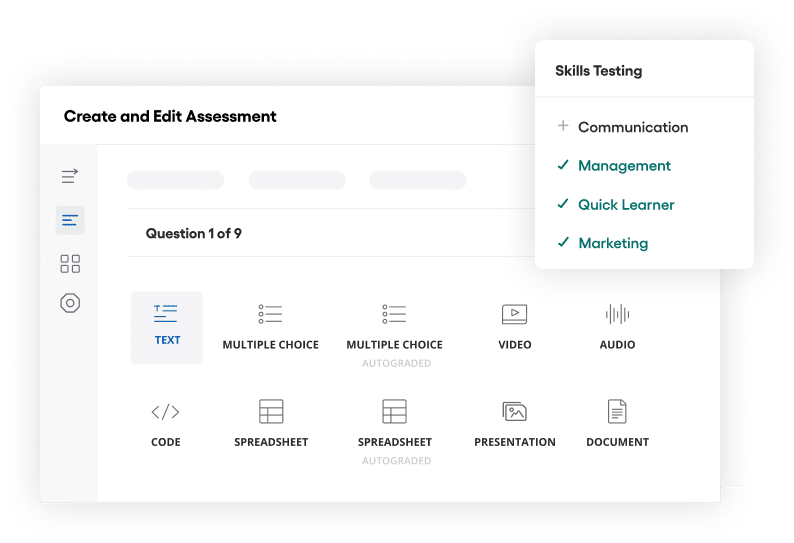 Vervoe is ISO/IEC 27001 compliant with localized data sovereignty, GDPR compliant with user-based permissions to manage information sharing. We have industry-accepted best practices and frameworks to protect your data with local data storage and leading customer service with 99.99% uptime SLA. Vervoe has also passed the NYC LL 144 Bias Audit, meaning it's been independently audited and considered a compliant and bias-free Automated Employment Decision Tool.
From engaging question types to customizable candidate experiences, we're here to make your hiring simple with our government recruitment software
Range of customizable templates written by leading I/O Psychologists for your hiring managers to use for call centers and volume hiring roles.
Shareable candidate scorecards that let you collaborate quickly with colleagues on shortlists for faster talent acquisition.
Generate your own cloud based assessment in real time. All you need is the job title, and our data driven tech will do the rest to help you test skills essential to your business.
Link directly from your career site, job boards, or social media platform and test candidates as they apply, so you'll only spend time on top performers.
Automatic Grading & Ranking
Every applicant is graded and ranked by our AI in order of performance for the skills that matter most to you—helping to surface candidates from underrepresented groups that might have previously been overlooked.
Create a seamless candidate experience with customizable emails and videos for branding. No more scheduling interviews or Google Hangouts as part of your screening process.
Confidently test and evaluate candidates instantly with our contact center recruiting software.
Join these businesses already hiring great government people