AI-Powered Automated Ranking
Speed through the screening process without cutting corners
"We are now spending our time talking to more qualified candidates rather than reviewing and screening unsuitable candidates."
Spencer Timmins - Talent Acquisition Manager, Campaigns at Australia Post
Speed up your hiring process
Screening candidates out of your hiring funnel requires a lot of time and money. Just screening candidates takes up to 40% of the total time of hiring. And traditional screening methods don't guarantee you the best choice of hire.
Vervoe gives you a way to speed through the screening process without cutting corners.
Assess every candidate, automatically
Instead of screening people out, Vervoe lets you screen everyone in. Allow every candidate to showcase their talent and surface the best person for the role.
Remove the need for résumé and phone screening
Significantly reduce time-to-hire
Reduce hiring bias
Spend more time with quality candidates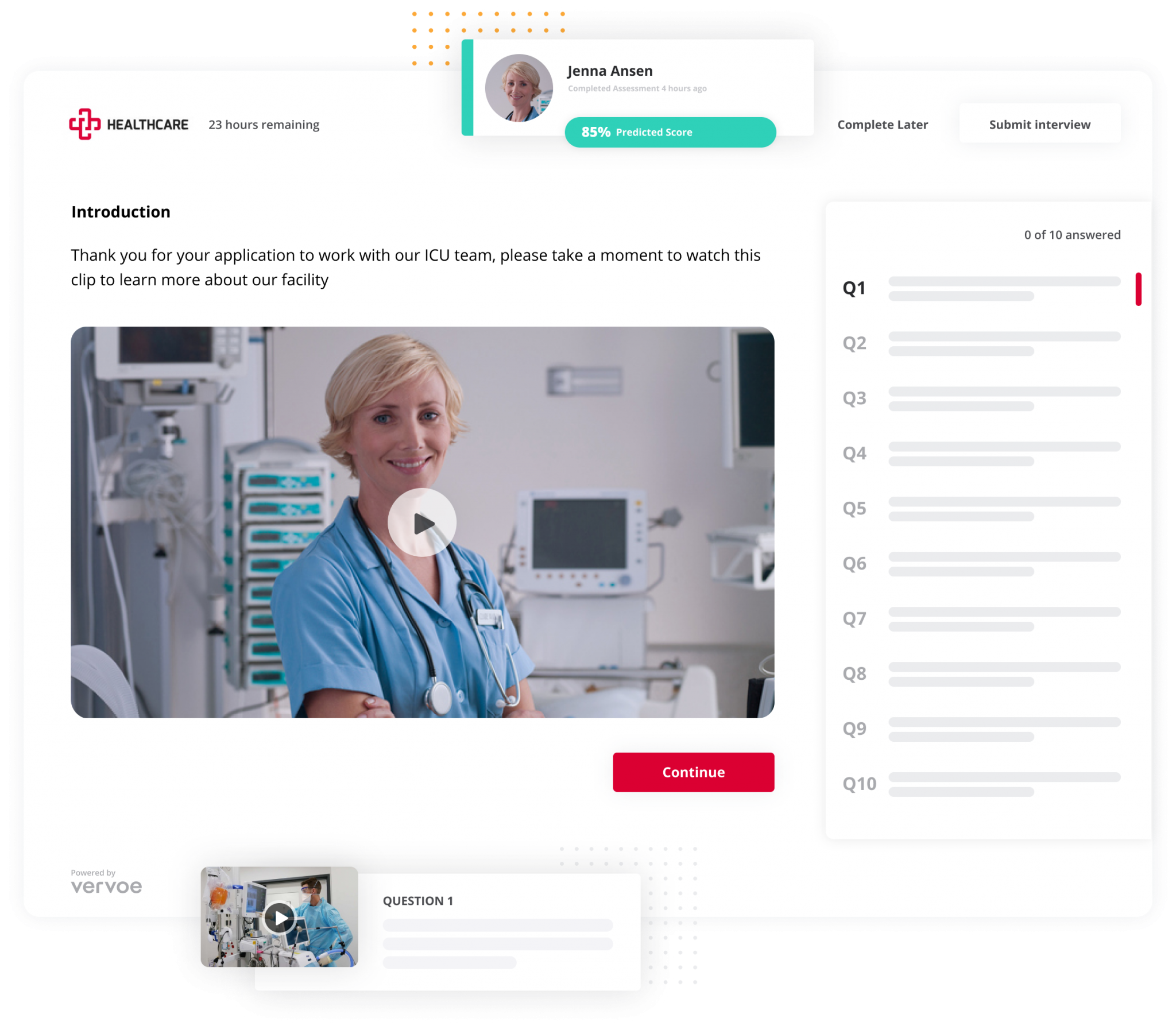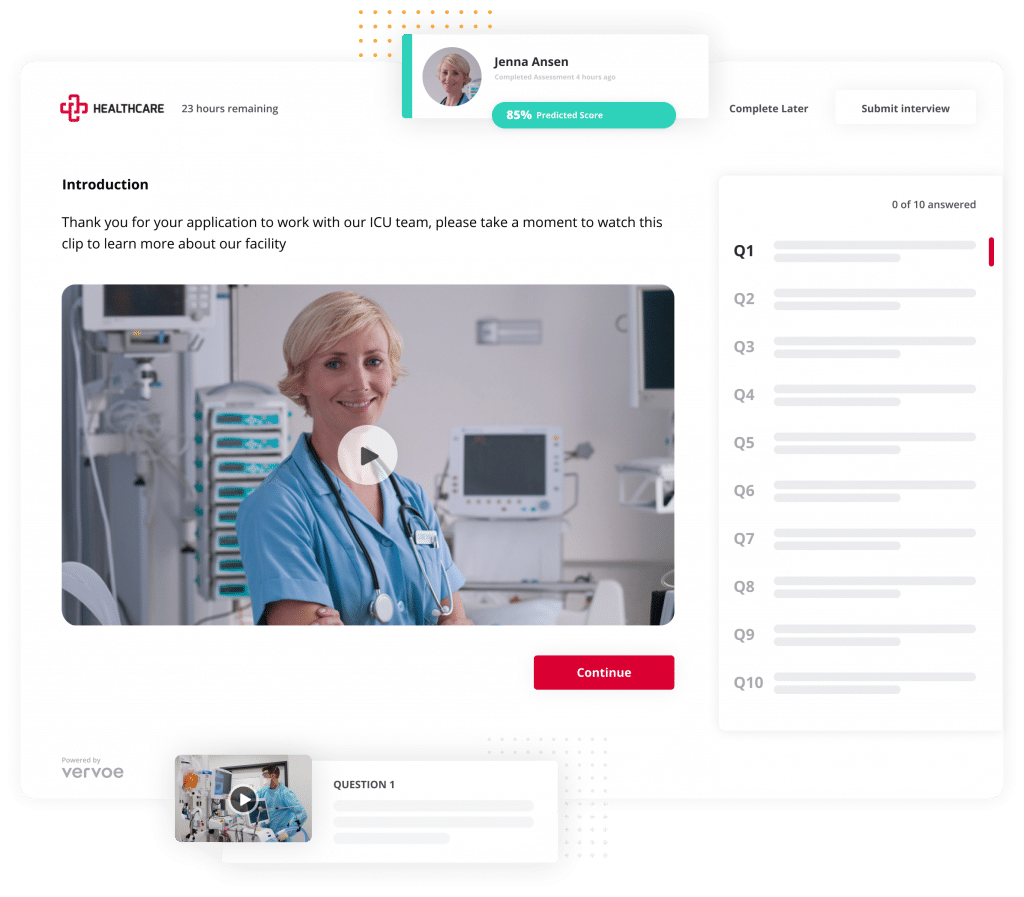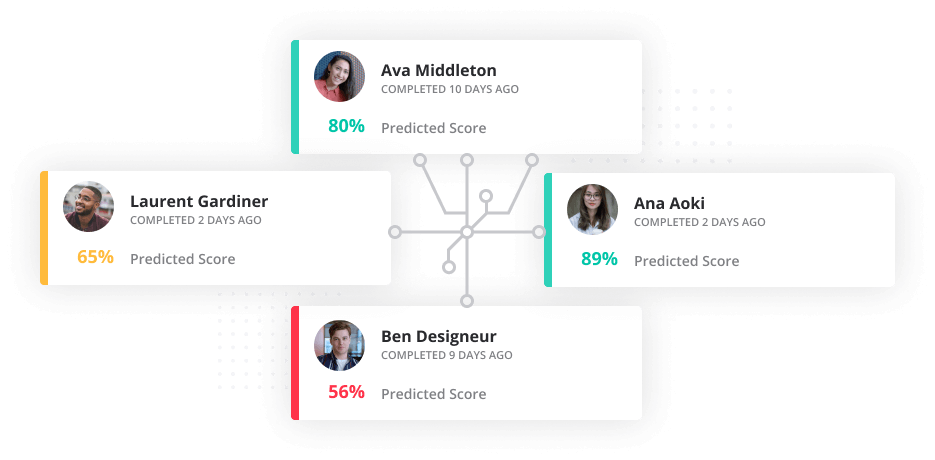 Automated grading from day one
Vervoe's machine learning models automatically grade responses and rank your candidates – without seeing a single résumé.
Vervoe's models are constantly learning from millions of data points collected from real humans grading real job applicants. Through behavioral observation and natural language processing, our models grade with 80% accuracy on day one, without you lifting a finger.
Vervoe learns from your preferences
Your business is unique, so our machine learning models will adapt to your preferences based on how you grade a limited number of candidate responses. 
Vervoe will recommend which answers you need to grade to optimize the training of your unique grading models.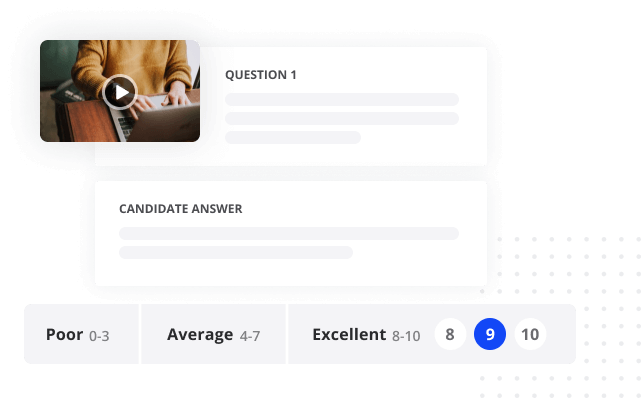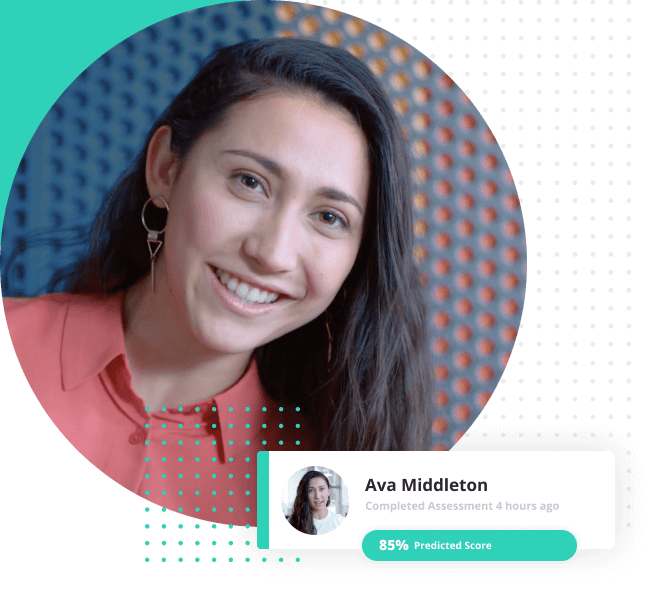 Focus on the best person for the role
Quickly surface your best performers. Candidates are stack-ranked based on responses to questions and challenges in multiple formats, including coding, video, spreadsheets, and presentations, or freeform text. 
Focus on, and progress, only the most suitable candidates for each role.
Save time on repetitive tasks. Automate your pre-hire and selection process so you can easily manage hundreds of candidates without compromising quality. Keep candidates engaged and informed throughout the process.
Branded in-platform email communication
Auto-progress or reject multiple candidates with one click 
Extend assessments to give candidates more time