COVID-19 is a trend accelerator. The crisis has turbocharged emerging trends in digital adoption to e-commerce and education to workplace flexibility. One of the most stunning accelerations has occurred with the rise of flexible work practices, including remote hiring. This list explores the key remote hiring statistics and trends for 2021.
Remote Hiring Trends
Remote hiring is here to stay
Remote workers are more productive
Remote hiring increases retention
Remote hiring decreases costs
Remote hiring technology is booming
1. Remote hiring is here to stay
Remote working is extremely popular. While there will always be extroverts who say they need the "buzz" of the office, an incredible 97.6% of workers reported they would like to work remotely, at least some of the time, for the rest of their career. (Buffer)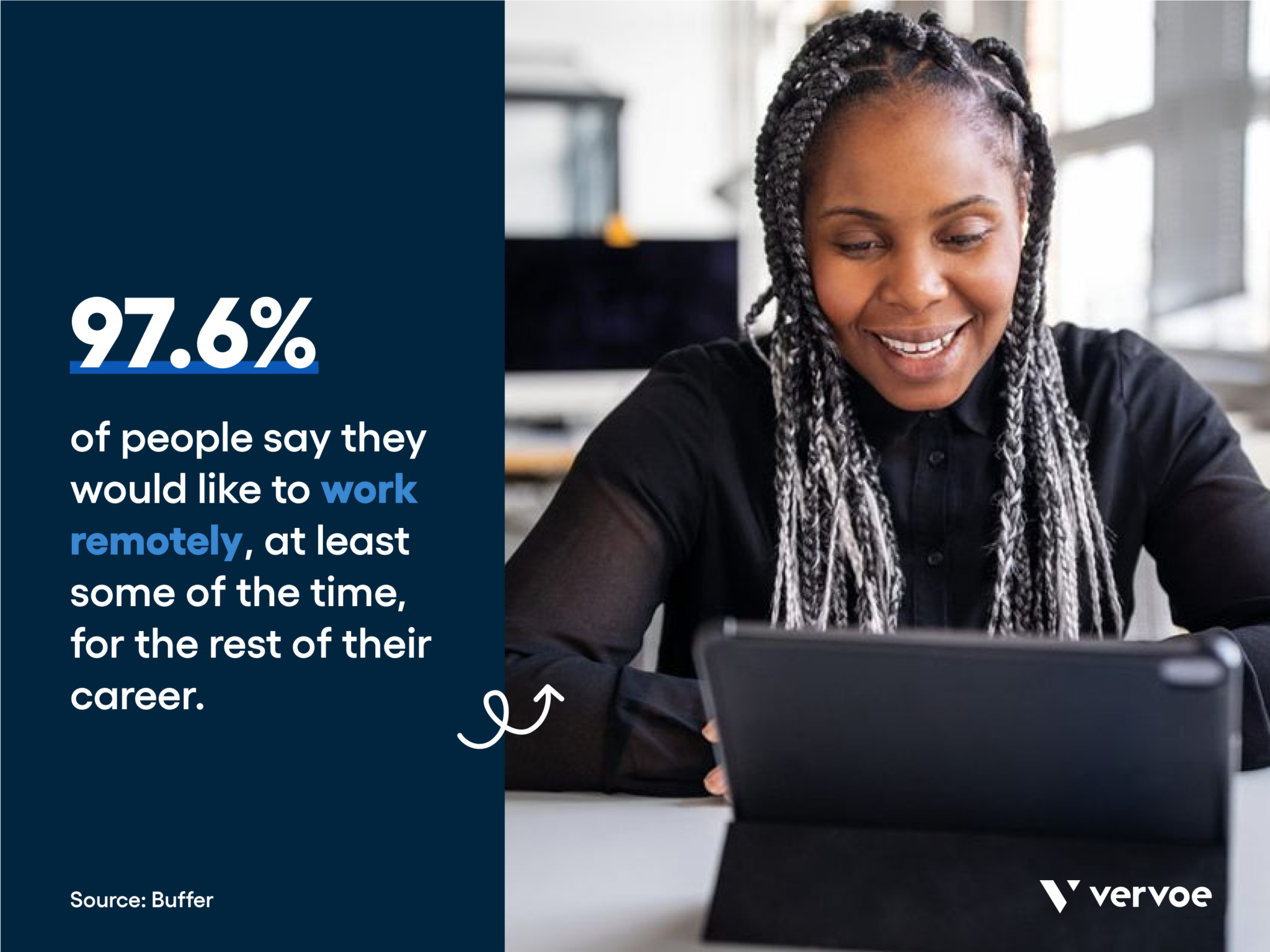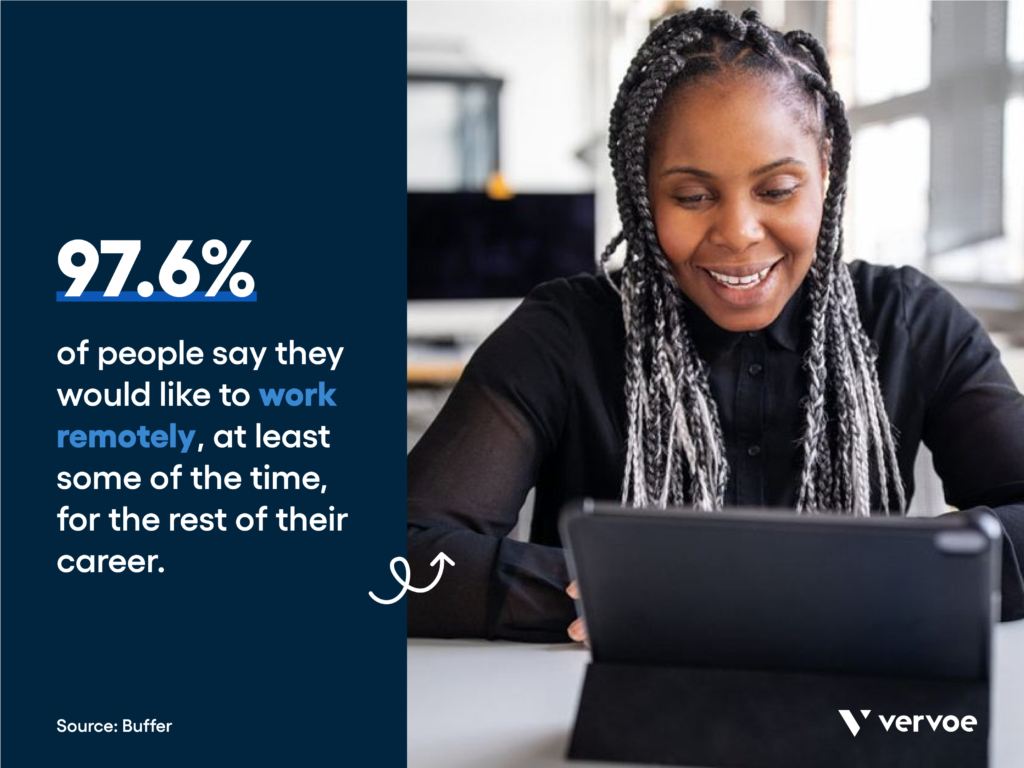 Will the COVID-boosted boom in remote hiring continue after the pandemic? Several surveys have shown that leadership teams are generally willing to allow remote working to continue after the crisis.
It's unlikely, however, that remote working will continue at the peak rates experienced during the pandemic. The results of a global survey of CIOs make this clearer: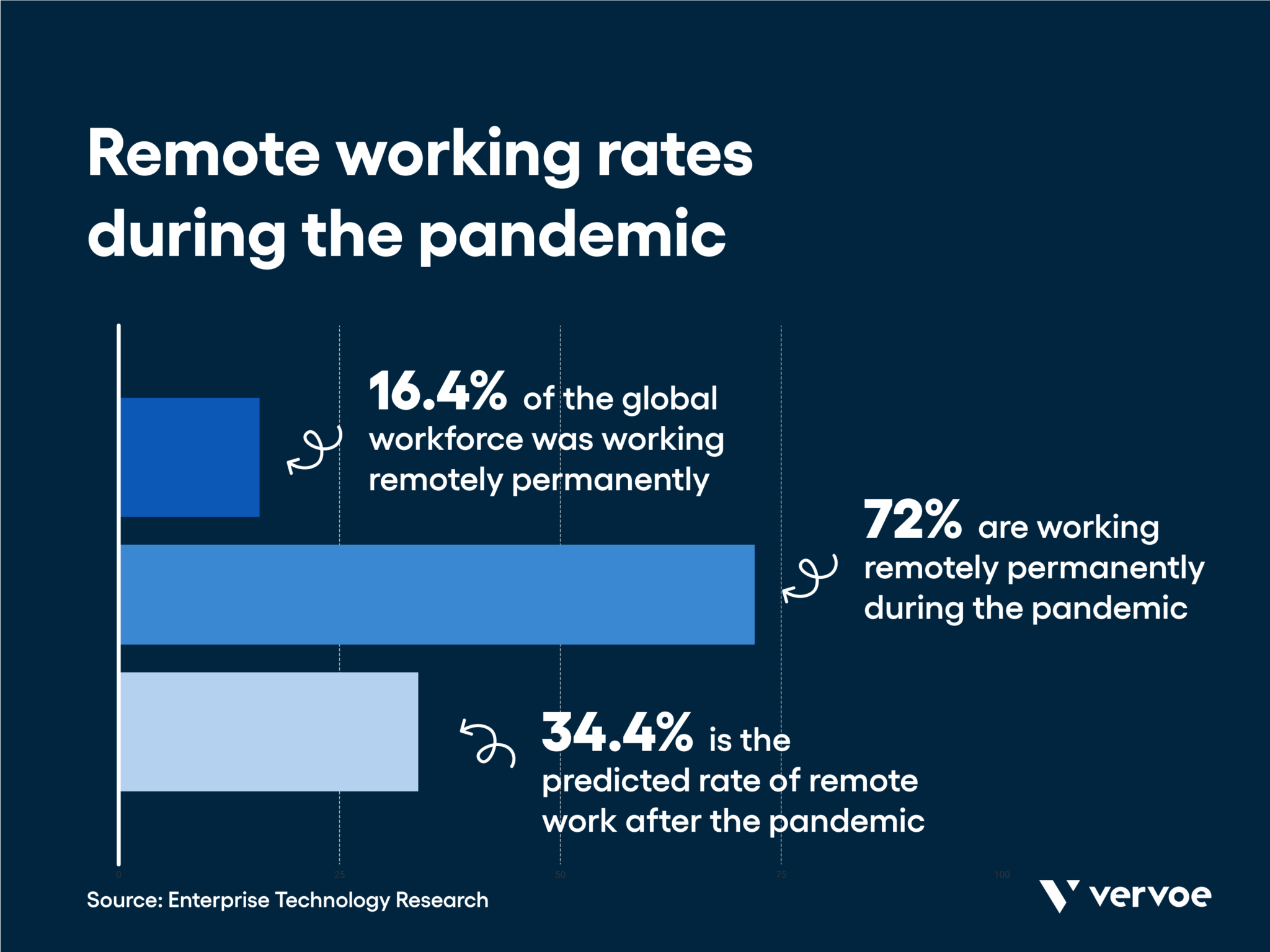 Something to be aware of is that the potential for permanent remote work is concentrated among highly educated, highly skilled workers in a handful of occupations in advanced economies. This can explain the frequently-cited statistic that remote workers are paid 8.3% more than office counterparts. (Payscale)
2. Remote workers are more productive
Why are so many employers keen to continue allowing remote working? Contrary to expectations, remote workers have increased productivity than their in-office colleagues.
3. Remote hiring increases retention
Depending on seniority, the cost of replacing an employee can range from 30% to 150% of their annual salary, making employee churn one of the most significant drains on a company's finances (HHR).
The good news is that flexible working is a proven way to increase employee retention, loyalty, and happiness.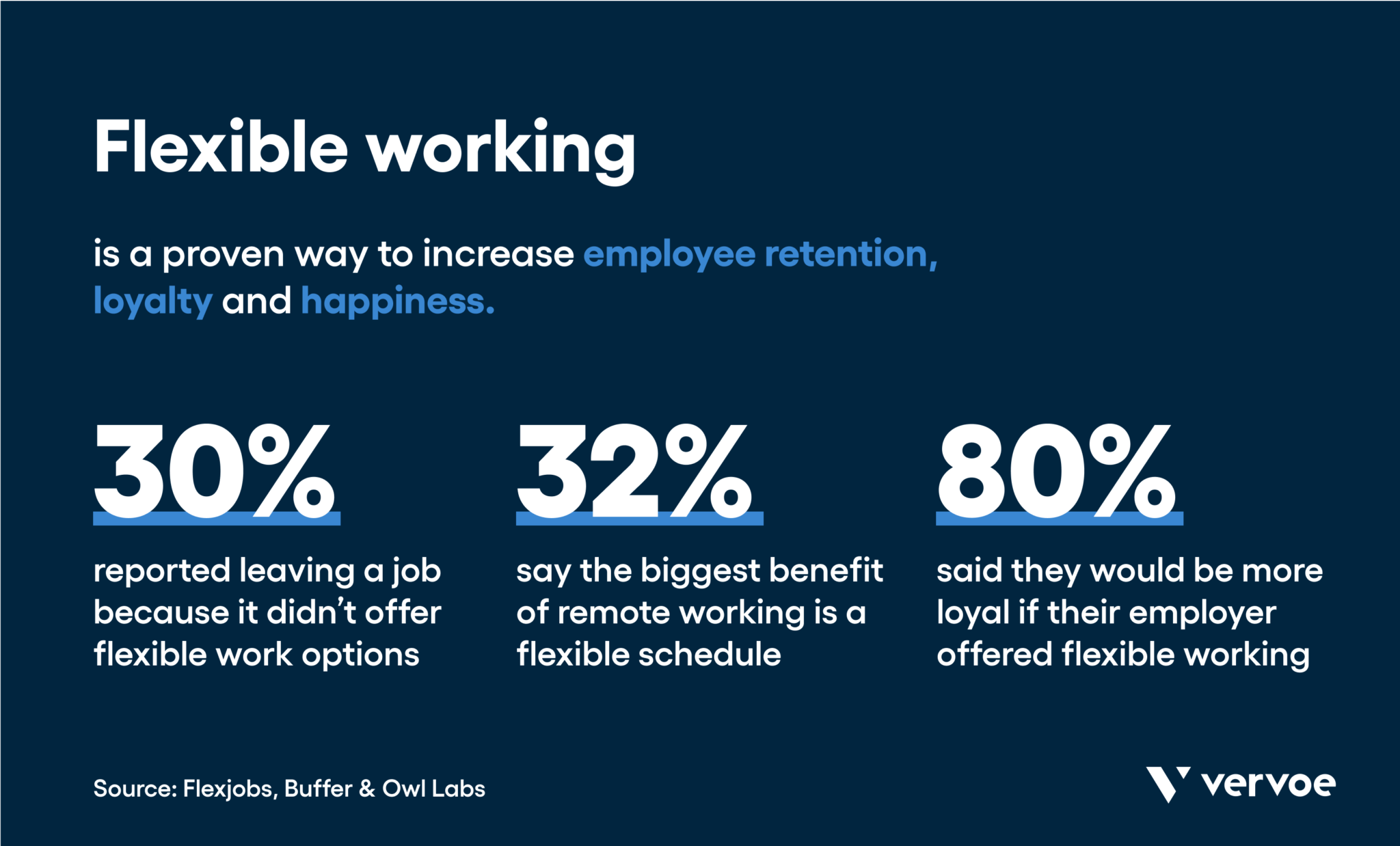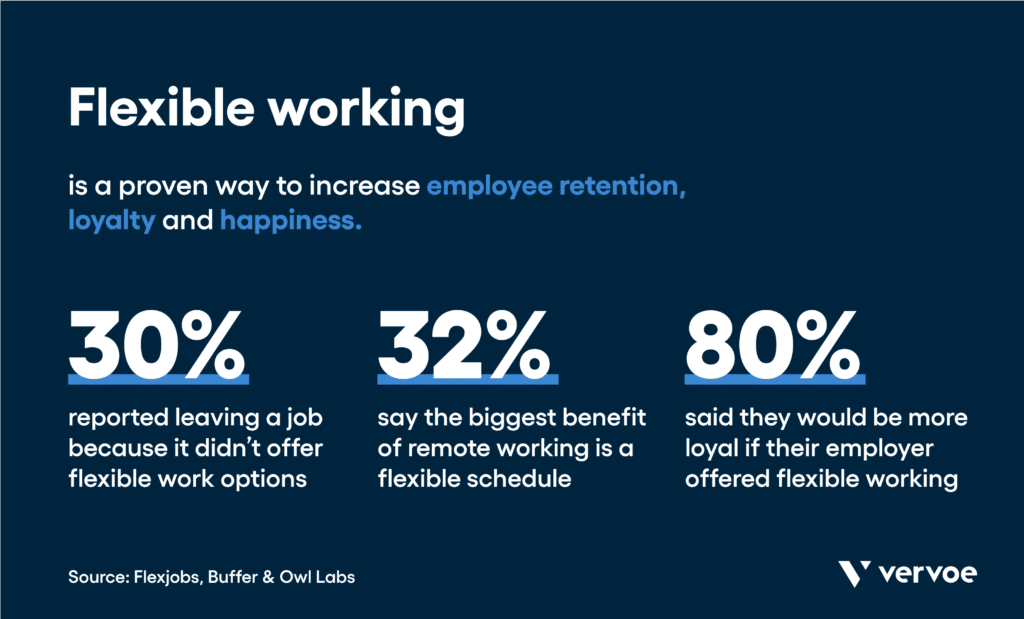 4. Remote hiring decreases costs
6 out of 10 employers identify cost savings as a significant benefit of remote work (Global Workplace Analytics). This is mainly in real estate costs (rent and utilities) and includes payroll costs as workers value flexibility over salary.
5. Remote hiring technology is booming
Consider how difficult it would have been to work from home or hire effectively during the pandemic if it had happened in the 1990s or early 2000s.
Luckily, companies in 2020 were able to leverage a rapidly maturing marketplace of tech solutions, including video conferencing for online interviews, collaboration software, employee onboarding, and other HR tools that enable remote hiring and improve the remote candidate experience. As expected, these markets are experiencing sharp growth that is expected to continue throughout the 2020s.
Remote hiring is here to stay, which means that you need the right tools to hire great candidates, no matter where they're located. Check out Vervoe For Remote Interviewing to learn more.