How To Hire An Office Assistant
Complete with job descriptions, skill profiles, and interview templates. Use this Office Assistant hiring guide to help you make the right decisions, fast.
Office Assistant Recruitment Guide
What does a Office Assistant do?
An Office Assistant provides organizational and clerical support tasks. These tasks include, but not limited to, making appointments, processing invoices, data entry, receiving guests in the office, preparing correspondences, and filing and organizing files.
Day to day tasks of a Office Assistant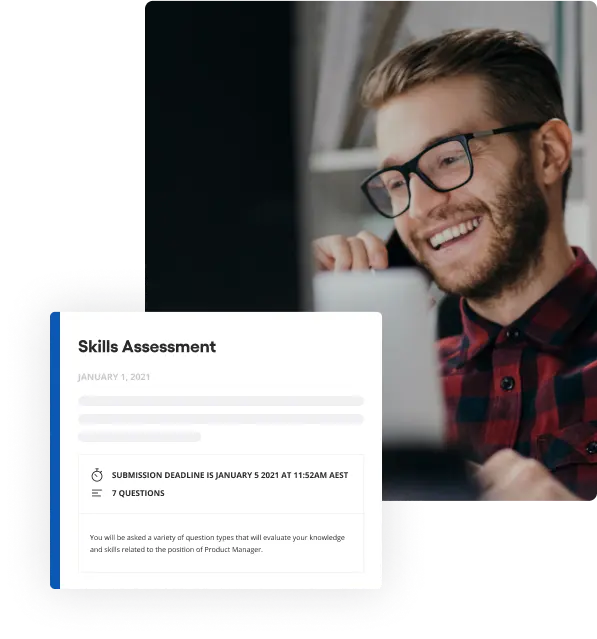 Office Assistant definition
An Office Assistant's primary responsibility is to provide general clerical support in an office. They will be handling phone calls, emails, and other communications. They also handle managing files and other documents and paperwork. Because of this, they must be organized and have attention to detail.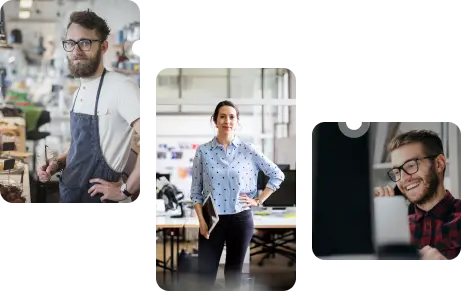 Office Assistant Hiring Process
Build the Ideal Candidate Profile​
To find the best person for the role, you need to understand what the role involves. You can complete this with the hiring manager to define the role, its contribution, and the skills needed.
Write A Job Description Based On Skills
Once you understand the requirements for the role, you'll need to understand the skills for success. You can then write an effective job description to promote your role.
Selecting The Ideal Candidate
See which applicants have the right skills for the role. Send all your applicants a Vervoe skills assessment from the expert library, or customize one for your organization.
Interview Top Performers
Your skills assessment results will identify top performers. Focus your time on interviewing those that have met or exceeded your requirements. Assessment results will also help guide which skill areas to focus on in the interview.
Making An Offer
Once you assess your candidates against these skills, you're ready to offer the top performer(s). You should base your offer on the value that the candidate would bring to your team and your business as a whole. It is also important to ensure your compensation and benefits packages are competitive in the industry and help you attract and retain the top talent.
Build the ideal candidate profile
Skills needed for a Office Assistant
An Office Assistant must be well-versed in most clerical tasks and have good communication skills. This is because they will support the office operations by handling most of the administrative items from phone calls to welcoming guests to filing and organizing documents.
For entry-level roles, you may receive more applications compared to a senior-level role. Ensure that you highlight details about the perks and benefits of working for your company, and what is the role of the position in the growth of the company so that applicants can know if they are a good fit.
WRITE A JOB DESCRIPTION BASED ON SKILLS
How to write a Office Assistant job description
Once you've determined the skills required for the role, you can write the job description to advertise for your position. Here's what to include in your Office Assistant job description:
Job Title: What position are you hiring for?
Summary: What makes your company unique? What would it be like to work for you?
Responsibilities: An overview of the role's day-to-day activities, and how the position contributes to the organization
Requirements: Skills a candidate must have to perform the job successfully
Benefits: Details of compensation, benefits, and any perks on offer
In building your candidate profile, remember you've already identified what skills are needed to succeed in the role. Here's where to list your "must-have" skills and maybe a couple of "nice-to-have" skills. For example, an Office Assistant must be a good multitasker, but it would also be nice to have basic knowledge in processing payments.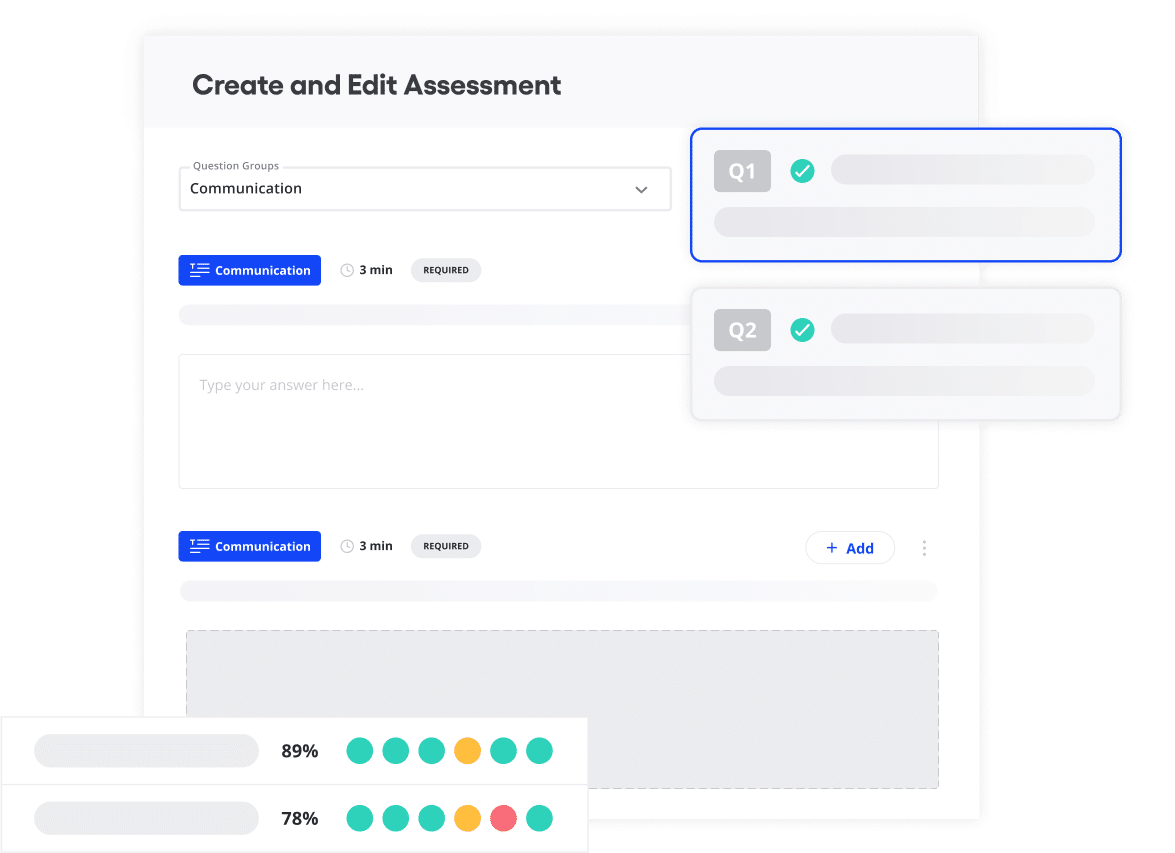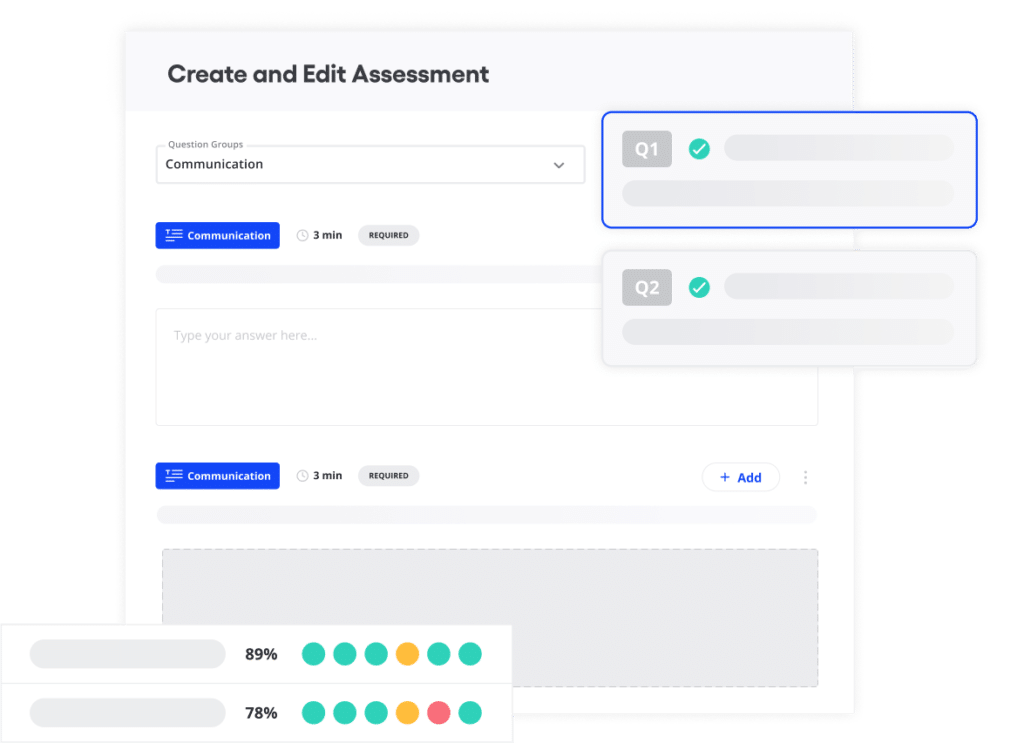 SELECTING THE IDEAL CANDIDATE
Sample skill tests for a Office Assistant
Create a free account today to access the full assessment and more from our library
Being in a busy office, you will often have multiple teams needing your assistance at the same time.
How will you deal with this?
What will you do to spread your time across multiple teams efficiently and fairly?
One of the Directors, Hillary, has asked you to manage her phone calls for the day while she is in a conference and she is not to be disturbed. One of her clients calls and says that it is urgent.
Record your response to the client.
You've been asked to assist your colleague with a number of tasks with an urgent deadline. You also have to book your director's last minute business trip (travel, accommodation and client dinner) for this evening.
How would you manage your day so that you ensure you complete all your tasks before the end of the day?
How to interview a Office Assistant
Once your Vervoe skills assessment has surfaced the most qualified people for your open role, you can focus on interviewing these candidates. The interview should focus on any skills that require development that were highlighted from the skills assessment.
Now you know that candidates can do the job, the interview becomes more of a relationship building exercise where you can get to know the candidate on a more personal level, understand their motivations, and how they would fit in with the team.
How much does it cost to hire a Office Assistant?
The US average for an Office Assistant is $32,405 according to Glassdoor.com. Meanwhile, Salary.com reports it at $37,916. The lowest reported salary is at $27,000, and the highest at $120,000. Some companies can offer higher pay or additional pay through bonuses, or incentives, or profit sharing schemes.
Office Assistant Salary United States
Office Assistant salaries in the United States range from $27,000 – $120,000. The average falls between $32,000 – $38,000. Salaries can still vary depending on education, additional skills, years of experience in the field, and the location.
Office Assistant Salary United Kingdom
Office Assistant salaries in the United Kingdom range from £15,000 – £34,000 (GBP). The average falls between £20,000 – £24,000. Salaries can still vary depending on education, additional skills, years of experience in the field, and the location.
Office Assistant Salary Australia
Office Assistant salaries in Australia range from $36,000 – $109,000 (AUD). The average falls between $46,000 – $75,000 (AUD). Salaries can still vary depending on education, additional skills, years of experience in the field, and the location.
Take your hiring to the next level
We've put together comprehensive recruitment guides for the most common jobs to help you identify the best candidates.