Have you ever wondered what the secret is to make better hires? Finding an ideal candidate can certainly feel like an uphill battle.
You've likely experienced the disappointment of bringing aboard someone you believed to be a dream hire, only to discover too late that they completely missed the mark.
While it's true that bad hires can slip through the cracks, it doesn't have to be this way.
What if I was to tell you that there's a recruitment tool you can use to help you select an ideal candidate each and every time you hire? One that's relatively straightforward to use, and has a high success rate?
It's called a candidate profile, and it has the power to change your hiring game for the better.
If you haven't come across one before, you're probably curious to learn if it's really worth trying out. Well, let's just say there are few recruitment tools that are as effective, easy-to-implement, and budget-friendly as a candidate profile.
Already intrigued? The following guide will teach you everything you need to know about candidate profiles. It will not only explain what a candidate profile is and why it's a valuable recruitment tool, but it will also arm you with expert tips to create one to use for your next hire.
What is a candidate profile?
Are you deep in the hiring process? The first step to finding the right person for the role is visualizing your ideal candidate. Luckily, a candidate profile can help you do just that.
To help you come to a better understanding of this term, it's helpful to think about a tool called a "customer profile". Used by marketing and sales teams, a customer profile is a description of what the best possible customer looks like for a given product.
For example, it may include their age range, their interests, their gender, what they do for a living, their purchasing behaviors, pain points, professional skills, and their social media usage, among other notable qualities.
The purpose of this description is to allow the marketing and sales teams to create a character profile of the people that they are targeting. Chances are, they might even give this individual a name.
For instance, the customer profile may be Sam, a 34-year-old mom who shops online, has a part-time job as a sales assistant, loves watching true crime documentaries, and is the primary shopper in her household. The better that the sales and marketing team understands this individual, the better they can advertise to her.
When it comes to hiring, candidate profiles serve a very similar purpose. This is an opportunity for the hiring manager to determine what type of person they are looking for.
While you may already know what position you want to fill, the next step is understanding what type of candidate you would prefer for that role. The hiring team can work together on creating this vision of the ideal candidate. Here are some of the things you may want to include:
Personality traits
Preferred hard skills and soft skills
Work experience and education
Nice to have attributes and key skills
Must have qualities (qualifications)
Success traits
Long term career goals
Using all of the above will help you filter out the better candidates from the more average applicants. You can use a candidate profile during the recruitment process to find job candidates that suit your company's culture. Creating one will give you a full picture of the type of person that's best to fill your open position.
However, there's one important thing to note here. When you're creating your candidate profiles, you need to steer well clear of demographics. The reason is that it's against the law to base hiring decisions on aspects of a person's background.
While it's perfectly fine to highlight the specific personality traits that are your must-haves, you shouldn't be taking into account a person's race, age, religion, or sexuality among other crucial factors.
According to the US Equal Employment Opportunity Commission, "an employer may not base hiring decisions on stereotypes and assumptions about a person's race, color, religion, sex (including gender identity, sexual orientation, and pregnancy), national origin, age (40 or older), disability or genetic information".
The recruitment process should always be based on merit. In other words, a person's ethnicity, or other demographic traits, should never define your hiring decisions. However, their skills, educational background, and work experience should.
The fact of the matter is that everyone should have the opportunity to work for professional organizations. Hiring managers need to keep this rule in mind when they have an open position to fill.
The value of a candidate profile
Now that you have a better understanding of what a candidate profile is, let's talk about why it's important. Having the ideal candidate profile prepared will make certain aspects of the recruitment process easier. For that reason, your team can benefit greatly from this step. Before you get started creating a candidate profile, let's take a look at a couple of the reasons they matter.
They make it easier to write job descriptions
Needless to say, writing a detailed description of the role you wish to hire for is the key to finding ideal candidates. With that in mind, knowing exactly what you want will make all the difference. Regardless of the job boards you tend to use, you want to perfect this element of the hiring process.
Well-written job descriptions include a variety of information including personality traits, hard skills, soft skills, job duties, nice to have qualities, and any other key traits and skills your dream hires should have. The more you know about the right candidates for the position, the easier this step will be.
Of course, the most detailed job descriptions also include additional information relevant to the role. For instance, you may want to include any professional development opportunities that will be open to successful candidates, or company perks that they can look forward to.
Adding in these extra details to each job description will go a long way in attracting the right candidates.
They help refine your sourcing strategy
Sourcing the right candidates is no small feat. Once you've finished creating a candidate profile, you will have a solid foundation to build upon. That information can help you determine how you will start your candidate outreach.
While you may usually follow a standard step-by-step process when it comes to posting job descriptions, it's worth spending some time refining your sourcing strategy. After all, your idea of the perfect candidate for a job may affect where you advertise the role and the wording you use.
Believe it or not, research suggests that experienced employees prefer different means of communication to newcomers. So knowing how to best target people will mean that you can get the top candidates applying for the position.
How to create an ideal candidate profile
Ready to get moving? Creating an ideal candidate profile is a craft. If your recruiting team is new to this, they may need some pointers along the way. Since this tool will help to shape the selection process, getting it right is essential. So, before you start your hunt for your next hire, take the time to draw up this description. Here's what you need to know.
1. Describe the unique qualities of the role
Attracting high-quality candidates doesn't have to be challenging. When creating an ideal candidate profile, you need to identify the qualities of the role. Of course, each position is unique and, as such, requires a specific set of key traits.
While you may have filled similar vacancies before now, don't make the mistake of thinking that any two positions are ever the same. You won't be looking for the exact same person, but someone who is similar.
For example, if you are looking for a sales team member, the main job duties may include meeting new clients, talking to them about products or services, and becoming their main point of contact.
In that case, you know that the ideal candidate will be a people person who has a ton of natural charisma. These, as well as other qualities that are considered soft skills and hard skills that are relevant to the role, should be a real priority when you're hiring new candidates.
A useful way to pinpoint precisely what tasks, hard skills, soft skills, must-have qualities, nice to haves, success traits, and other qualities you're seeking is to conduct a job task analysis. It's regarded as a relatively straightforward way to improve the quality of your job posting, and in turn, find an ideal candidate.
2. Define your company's identity and culture
Company culture has become a hot topic in recent years. A massive 88% of job seekers say that company culture is important when finding a job. There's a reason for this strikingly high statistic.
New employees don't only want to know what the role entails, they also want to know whether they'll fit into the organization. So, when you're creating an ideal candidate profile, you should take the vibe of the workplace into consideration.
Having a better understanding of your company's identity will help you along the way. You can look back at the business values or the shared company vision. All of these details matter more than you might expect. When you're painting a picture of potential candidates, you should consider how they will fit into the structure of the business.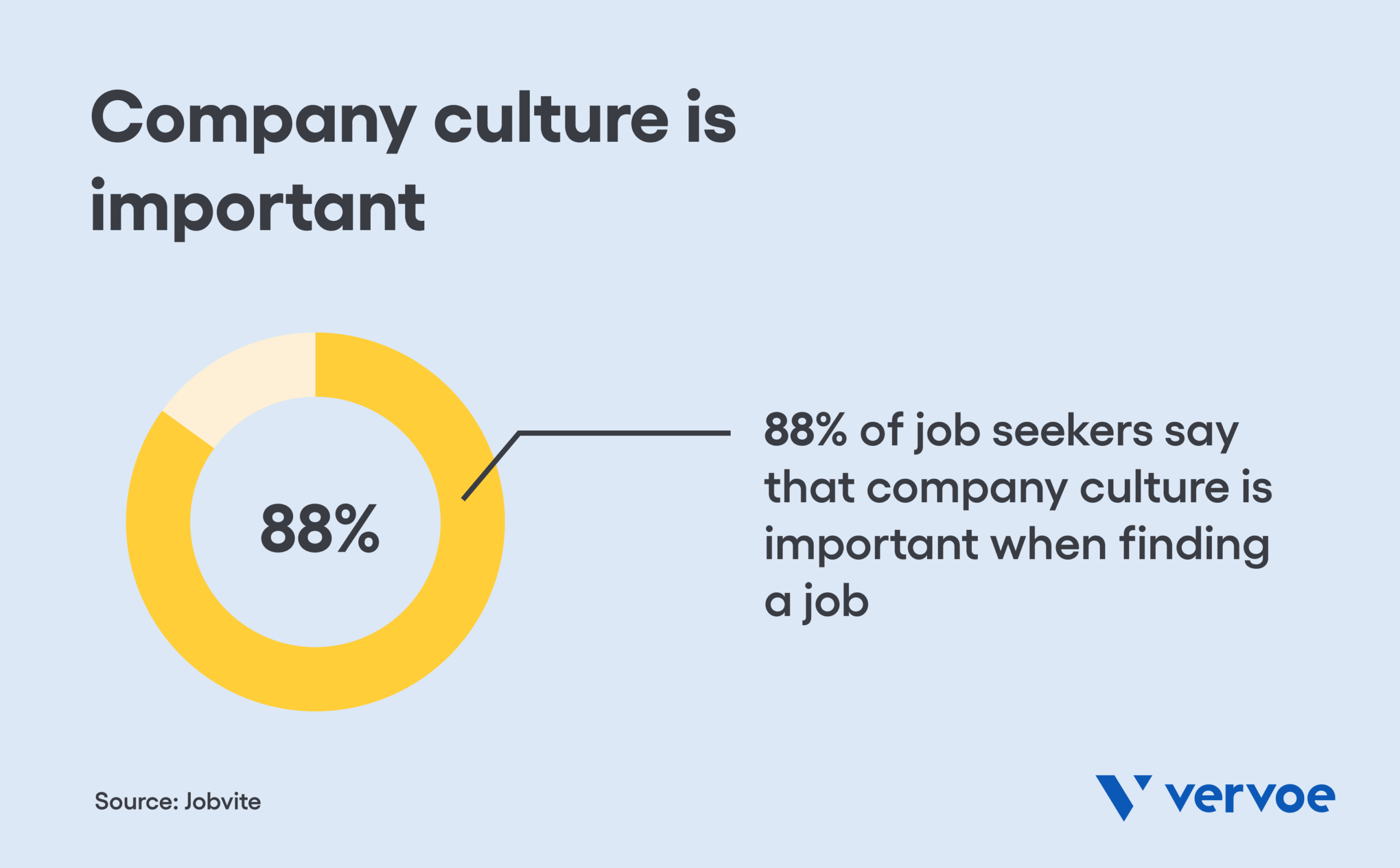 3. Assess your top performers
Next up, look at the successful employees that you already have among the ranks of your business. This is especially important when it comes to filling similar vacancies.
Your top performers are likely to be current employees to whom you offer leadership opportunities. When you're writing up an ideal candidate profile, you can look at their personality, soft skills, and other qualities. It's likely that you will want new candidates to be similar.
While you can't expect perfection from a new employee, you do want to get the creme de la creme to apply. Take a look at the first-year performance of some of your best employees for reference. This record is what you're trying to emulate. When you're finding your new hire, you should look for a potential candidate whose traits give them the potential to follow a similar path.
Alongside your hiring team, take a moment to list these and other traits. For instance, you may list attributes such as intelligence, hard-working, dedication to the role, and willingness to learn new things as must-haves. Once you have a well-rounded view of what great candidates bring to the figurative table, you can use it to add some color to your ideal candidate profile.
4. Define hard and soft skills
The perfect new hire for a job needs to have a good mixture of hard skills and soft skills. When you're coming up with this list, you can split it into two sections: 'nice to haves' and 'must haves'. 
Put simply, these are the success traits that you will need from potential employees. If you're hiring for a sales manager, a hard skill might be organization, while a soft skill might be strong public speaking skills.
As you start to visualize the person that you need for the current job vacancies, you can pepper in some of these skills. Try to be as detailed as possible. The more in-depth you go, the better you will understand how to find the right candidate.
Struggling to figure out what hard and soft skills new candidates need? Try asking your hiring team some pertinent questions. For instance, you may ask, 'What success traits does the new hire need?' or 'What skills will they use for their day to day duties?'.
5. Know your candidate demographics
When you start bringing together all of the above information, you can create an ideal candidate profile from scratch.
The next step in this process is to know your candidate demographics. As we have already mentioned, this doesn't apply to legally-protected traits, such as age, gender, race, and sexuality. However, you can use other traits to start to get an idea of what quality candidates will look like.
You may be able to put potential employees into different categories depending on their demographic. For example, you could have two ideal candidate profiles for a specific role. One might be a more experienced worker with a greater understanding of what the job entails, while the other might be new to the field but have a flair for learning. Being open-minded to the different candidate profiles will help you during recruitment.
6. Bring all your research together to build a candidate profile
Now that you've spent some time considering what the ideal candidate will bring to your company, the next step is building the profile.
Think of this like story-telling. You want to flesh out candidate profiles with as much color and detail as possible. You're creating a character so be descriptive and add in anything that you think is important to the role.
You will need to work as a team to get this right. Collaborate and write a detailed description of the best candidates you can imagine. You will include everything from 'must haves', to 'nice to haves', to the innate traits that would work well for the role. The managers in charge of this new role will be able to reflect on this description when advertising it.
7. Keep the candidate profile at the forefront of your mind at every stage of the recruitment process
The candidate profile comes into play during the entire recruitment process — from the moment that you post on job boards to when you find the perfect candidate. You may find that your team members can use this profile when they are writing the job description, as well as during the interview process.
The aim of the game will be to find candidates that most closely match the profile that you have created along the way.
Ahead of making this all-important hiring decision, you will know what types of candidates you prefer. In the simplest terms, that will mean that the hiring process is faster and more efficient. Armed with a vision of the ideal worker, you can quickly filter out candidates that won't make the cut, saving you time, energy, and effort.
Final thoughts
Now that you're well-acquainted with candidate profiles, it's time to set the wheels in motion. This is the part where many human resources and business leaders fall down. They understand what candidate profiles are and why they're worth making, but can't always create them for each hire.
It's understandable that you want to avoid adding another task to your never-ending to-do list. But think about how high the stakes are and how expensive and time-consuming it will be to re-do the hiring process in a few months if you get this wrong.
By spending a few hours putting together a candidate profile, you're significantly elevating your chances of finding an ideal candidate for the important roles you're trying to fill.
Hiring the right people will help lead your business to success. As the late Robert Half, founder of the eponymous employment agency once said, "Time spent on hiring, is time well spent."