Create an engaging candidate experience
Immersive question types help recreate real world scenarios so you can see candidates do the job before they get the job.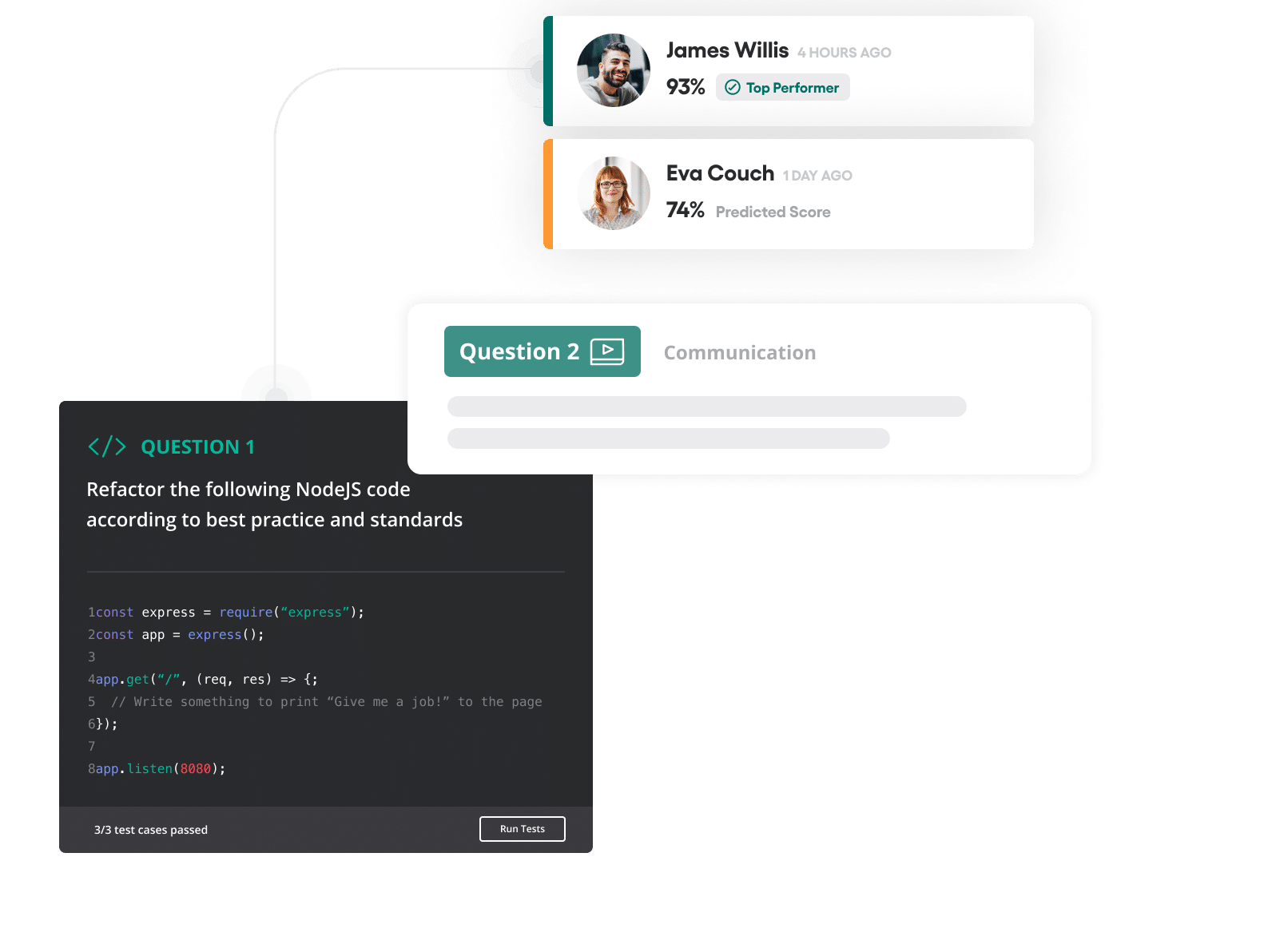 Simulate real-world tasks
Our skills assessments use immersive question types that bring your role to life and help you engage and test the ability of your candidates. Imagine watching an Enterprise Sales Associate give a live pitch from a deck they've just helped create, or a Marketing Analyst pull game changing insights from data in a spreadsheet or a UX designer unmuddle and optimize your onboarding flow in under an hour. Immersive question types help recreate the day to day tasks specific to your role so your candidates can shine.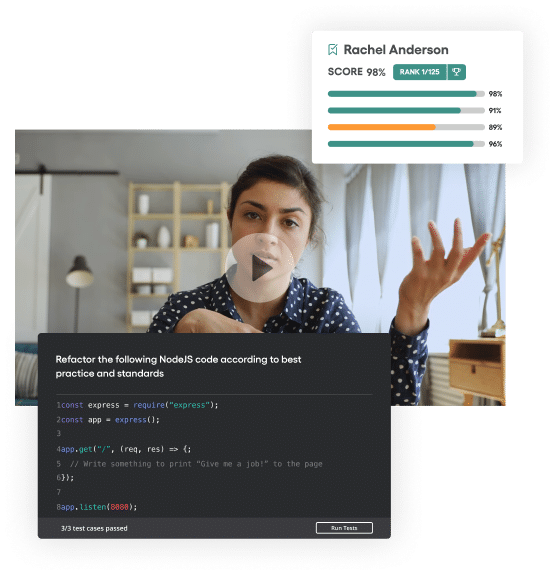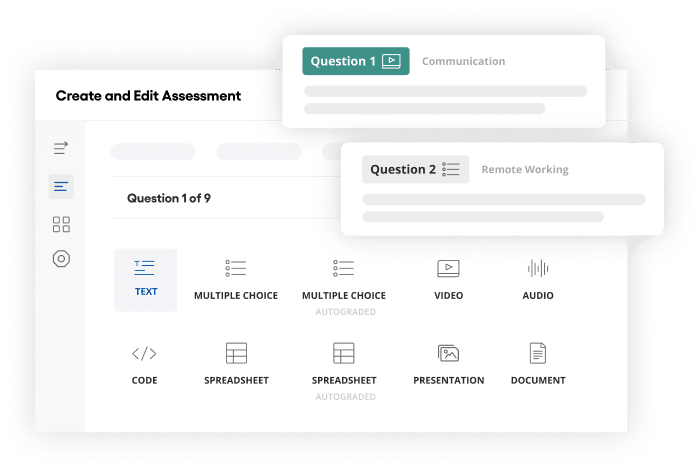 Customization with a click
With over 10 different question types to use you can completely customise the content and functionality of each type to suit your unique hiring needs. Set completion times, correct answer samples and upload documents, images and more to help your candidates shine.
A variety of question types in your assessment helps to engage your candidates and recreates the real work scenario they'll face if they're successful. See how a designer would tackle the creative rework of your brand by uploading their design file then get them to present it back to you and walk you through it with a video question type. Or have a call center agent select the correct response to an angry customer using our audio based multiple choice question type.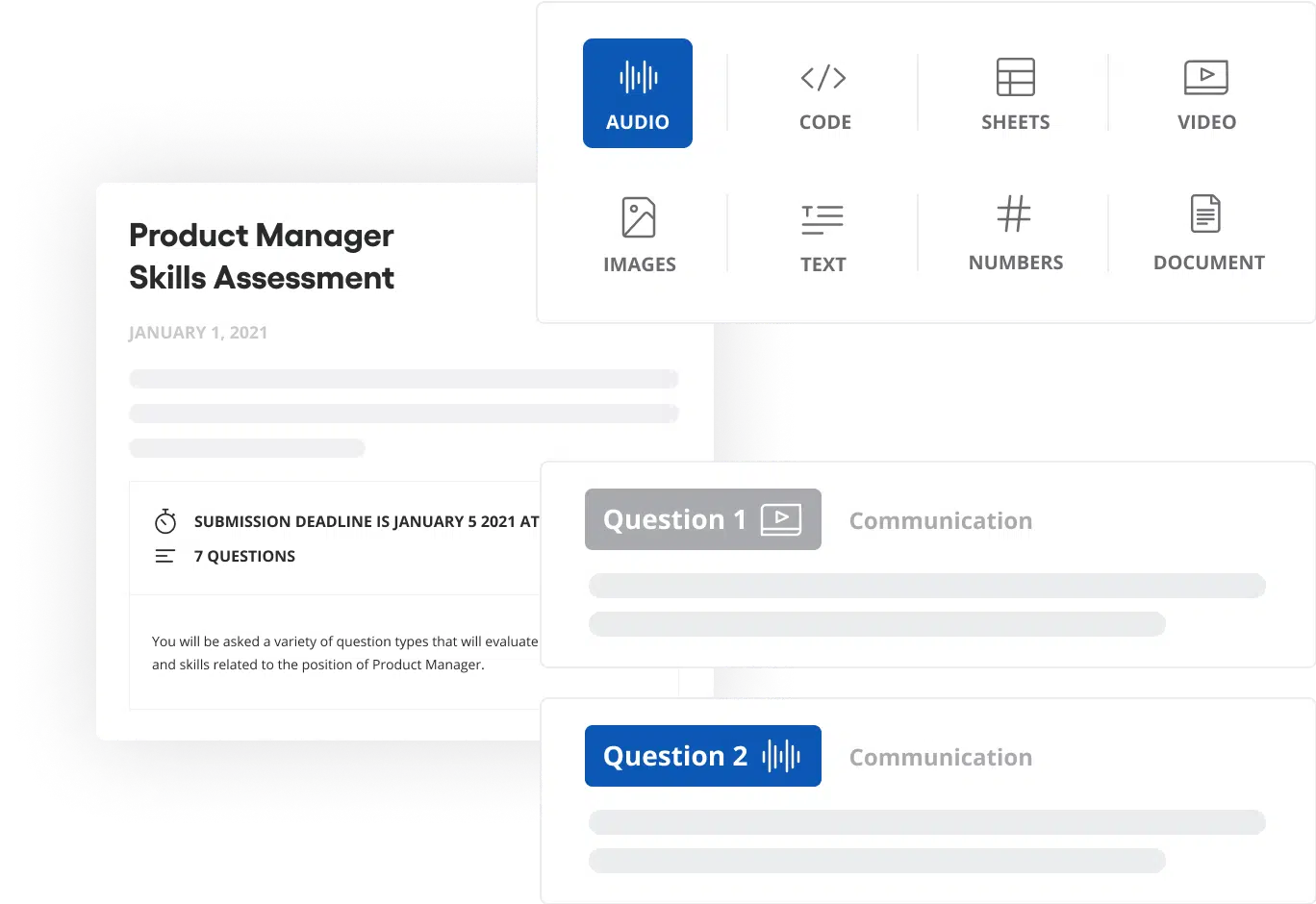 Our considered approach to anti-cheating means you'll trust the results without having to view every assessment and candidates will remain engaged in the process.
Optimize your assessments with in-depth Insights through reporting and analytics and make better hires.