Vervoe vs Hogan Assessments
See a side-by-side comparison of Vervoe and Hogan Assessments to help you make the right choice and decide which one is best for your business needs.
| | | |
| --- | --- | --- |
| | | |
| Complete candidate profile | | |
| | | |
| | | |
| | | |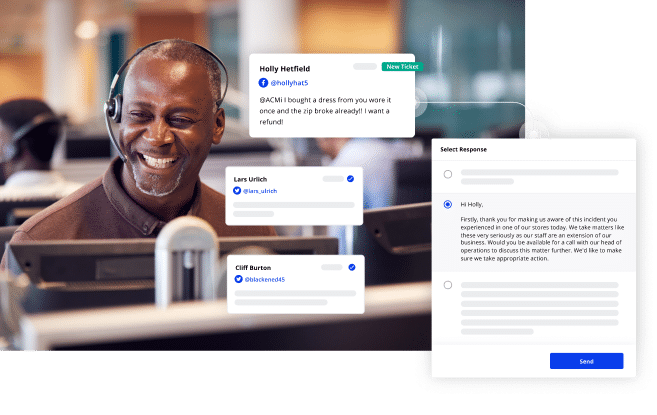 Can they actually do the job?
Instead of testing how a candidate will respond to situations in your work environment, test that they can actually do the job. Vervoe assessments test both on-the-job and soft skills to give you a complete picture of their abilities and their fit for your company. Knowing that someone is generally positive in their approach to tasks won't actually give you the confidence that they can handle the technical components of their job like writing code for your app or balancing a profit and loss statement. Test real skills with Vervoe.
Winning Candidate Experience
It's a candidate's market at the moment so don't bore them with uninspired personality tests. Let them showcase their skills in a truly engaging way with immersive question types like live spreadsheets and code challenges. Place them in actual situations and tasks they face in the day-to-day of the role. They'll know what to expect and you'll see quickly who has the talent to propel your business forward. Candidates hired using Vervoe have a 98% satisfaction rating of their experience.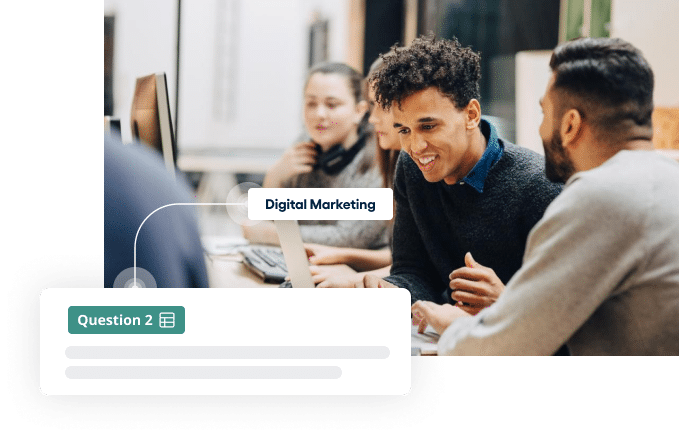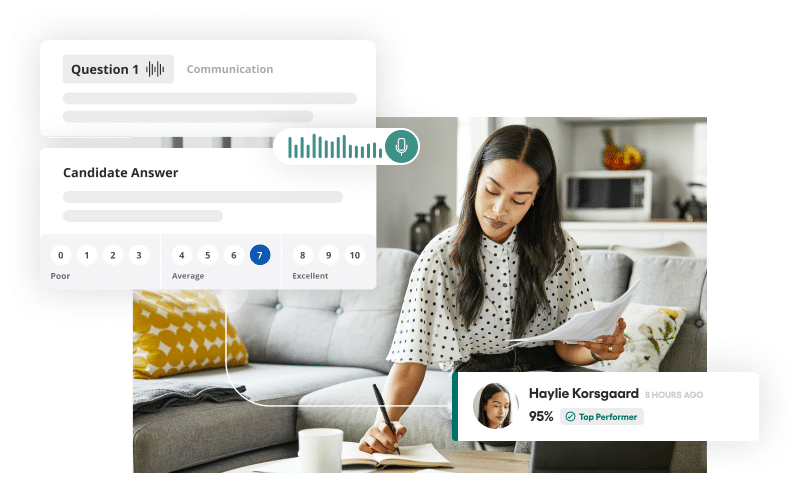 Comprehensive Industry Knowledge
We've helped over 8,000 teams globally across every industry find top performers and reduce employee churn. We know that an enterprise business requires data sovereignty and priority SLAs. We know that a small business owner just wants help to validate the skills of a new role. We know that every business values the skills required for each role slightly differently. Let our industry benchmarks help take the guesswork out of your hiring.
Vervoe vs Hogan Assessments
With over 300 templates available, written by leading I/O psychologists. Everything from graphic design to sales reps, each test has a range of different question types that you can customize to suit your own unique needs.
| | | |
| --- | --- | --- |
| | | |
| | | |
| | | |
| | | |
We offer a range of different question types to help engage and immerse candidates in the role. From coding challenges in 8 languages to presentations and live spreadsheets, our assessments create an experience that tests how candidates will really perform day-to-day tasks.
Multiple-choice with media
Welcome candidates to your organization with a fully branded assessment. Include your logo and brand colours, personalize platform messaging and communicate your values with video introductions. Vervoe's flexible platform lets you curate an online recruitment process tailored to your business.
| | | |
| --- | --- | --- |
| | | |
| Customized candidate messaging | | |
| | | |
| | | |
| | | |
| | | |
| | | |
Enterprise-grade data security for your peace of mind. Vervoe is ISO/IEC 27001 compliant with localized data sovereignty​. We're also GDPR compliant with user-based permissions to manage information sharing​​. With Industry-accepted best practices and frameworks to protect your data.
| | | |
| --- | --- | --- |
| | | |
| Enterprise-grade security | | |
| | | |
| | | |
| CSV data export to your ATS | | |
With Vervoe it's easy to make hiring collaborative. Easily share candidate report cards, allow hiring stakeholders to review and grade responses, and add notes and comments keep your whole hiring team in the loop.
| | | |
| --- | --- | --- |
| Shareable candidate report cards | | |
| | | |
| | | |
| | | |
Complete candidate report cards breakdown an applicant's performance by skill with options to review individual responses and compare candidates side by side. Drill into assessment stats like top performing invite channels with Vervoe.
| | | |
| --- | --- | --- |
| | | |
| Completion rate and response insights | | |
| | | |
| | | |
| | | |
| | | |
Vervoe integrates with all of your favorite recruitment and workflow tools so you don't need to change the way you work. From Greenhouse and SmartRecruiters to Zapier you'll be connected in minutes with Vervoe immersed in your existing hiring process.
| | | |
| --- | --- | --- |
| | | |
| | | |
| | | |
| | | |
| | | |
| | | |
| | | |
| | | |
Premium white glove support for both you and your candidates including training, optimization, bespoke reporting and custom content.
| | | |
| --- | --- | --- |
| | | |
| | | |
| Dedicated client executive | | |
| | | |
| | | |
| Assisted set up and onboarding | | |
Disclaimer: All information was last verified on 11 April 2022. To report any incorrect or outdated information, please get in touch with us here. For more information on Vervoe's features and costs, check out our pricing page.
Trusted by the World's Best
Never make another bad hire
Vervoe uses machine learning to create tailored skills assessments that are instantly auto-gradable, allowing companies to test candidates for any skill, and automatically grade their response at any scale.
"It eliminated bias, and we saw a huge improvement straight away. Candidates were now being assessed purely on their skills"
Vervoe's skills assessments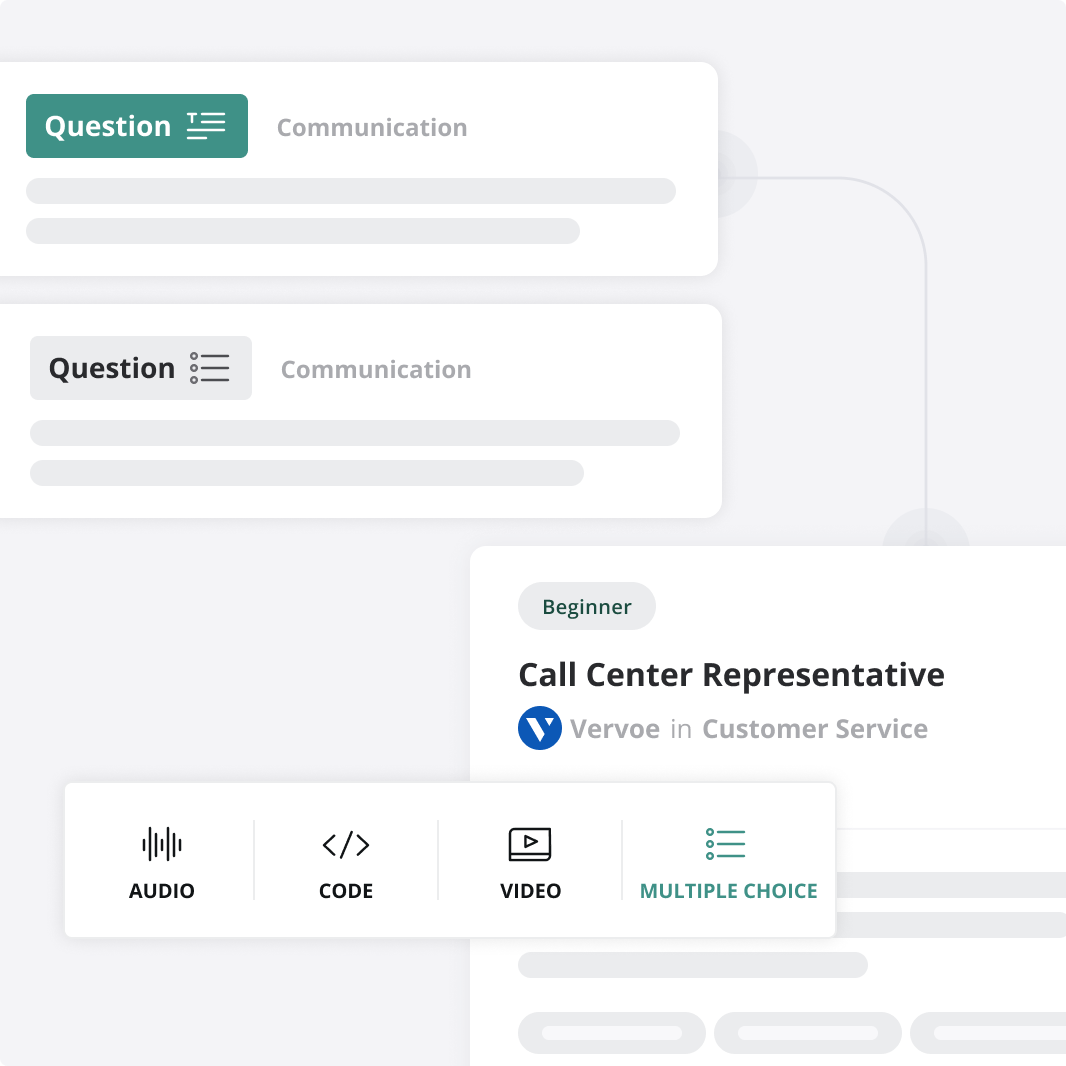 Generate, edit, add or remove skills and questions to build your ideal assessment
From hiring guides to customizable candidate experiences we're here to make hiring a breeze
Hundreds of I/O Psychologist written assessment templates to get you started.
Handy assessment links you can include on your career site or job boards to test job seekers as they apply so you don't need to screen resumes.
Shareable candidate score cards that let you collaborate quickly with colleagues on your shortlist or talent pool.
Every applicant graded and ranked in order of performance for the skills that matter most to you.
Integrate with your applicant tracking system or recruitment platform to streamline your hiring process and remove time-consuming steps.
Create a seamless candidate experience with customizable emails and videos for branding.
Vervoe Vs Hogan Assessments
We're biased, hear what our users have to say
"Love the software, use it for hiring all the time"
The ability to share automated interview links. All I need to do is set up the interview process/questions and JDs and share the link across my social channels and groups. I get applications and interview results right in my inbox. Saves so much time! questions, Excel spreadsheets to question and grade applicants. Obviously good old fashioned face to face interviews that absorbed weeks of time of the most senior people in the business.
Vervoe enables us to evaluate whether someone can actually do the job before we hire them. It's far more effective and all of the hires through Vervoe have been far more capable from the getgo.
I appreciate the flexibility to create a wide range of questions. The ability to create a spreadsheet and have applicants modify it is key for us.
It's a very easy and almost obvious way of improving the recruitment process. We can very effectively and efficiently get to know candidates before we make significant time investments in the recruitment process. This is particularly helpful in a start-up environment where resources are spread thin.
"Everything at a glance!"
I'm currently in the process of hiring for multiple projects, so I took a chance on this software. I haven't used it long, but I'm already in love with how easy it is to set up and use! Keeping all the information in one place is wonderful, and it's so easy to customize messages to go out to the applicants automatically. Vervoe is a wonderful time saver!
"I Love everything about this SaaS. the UI is superb and easy progression of the interviews assured"
Streamlined interview processing of potential outsourced staff make this whole process a breeze! When interviewing for a position on my staff, I have to outsource to many countries throughout the world. Different time zones and languages can make this very time consuming, anything that can make this less stressful and lower my time spent, win my vote every time.
Start hiring faster, smarter, and fairer
Vervoe's skill testing software automatically ranks candidates based on how well they can do the job.