Streamline your hiring process with Vervoe and JobAdder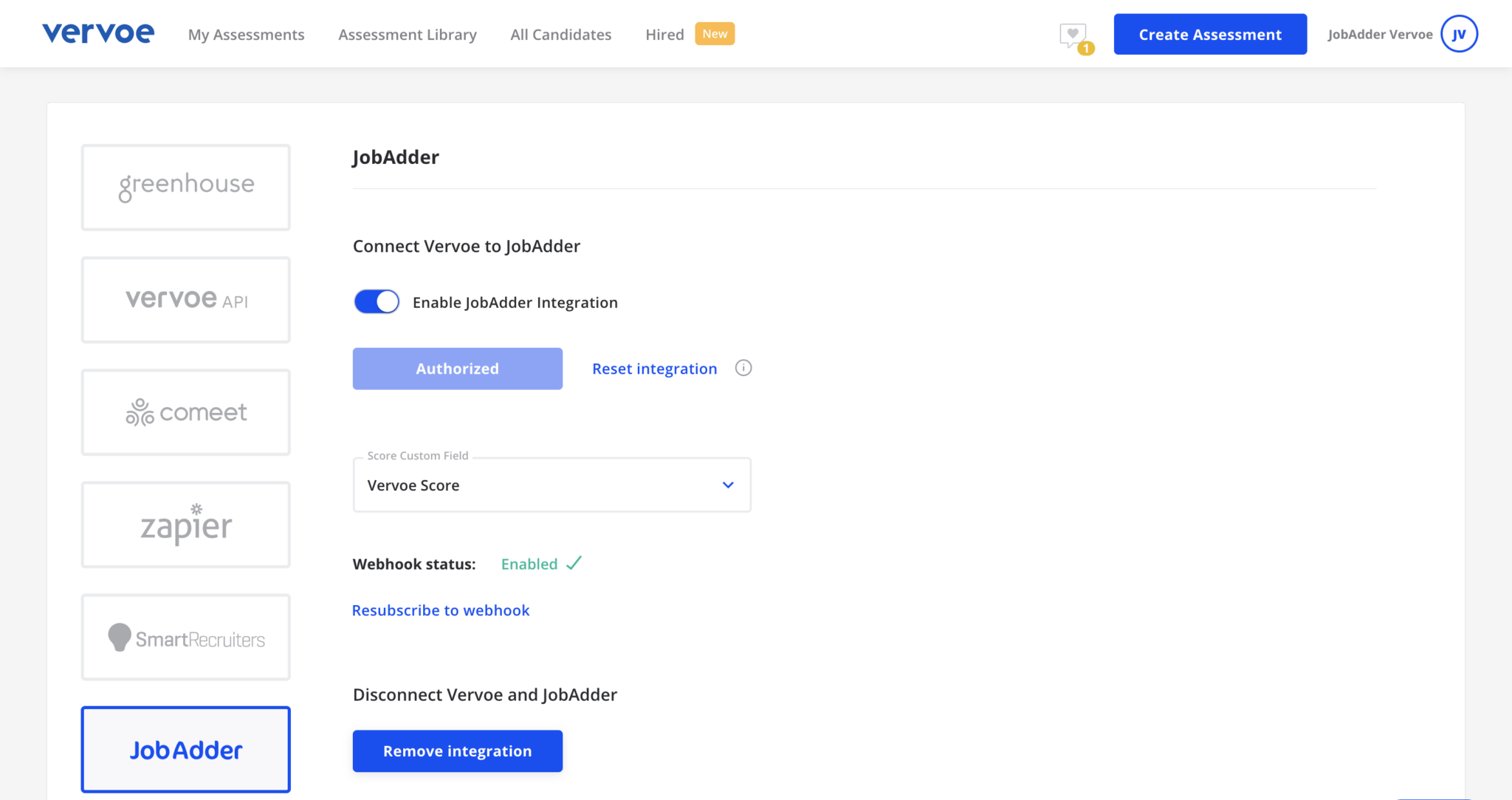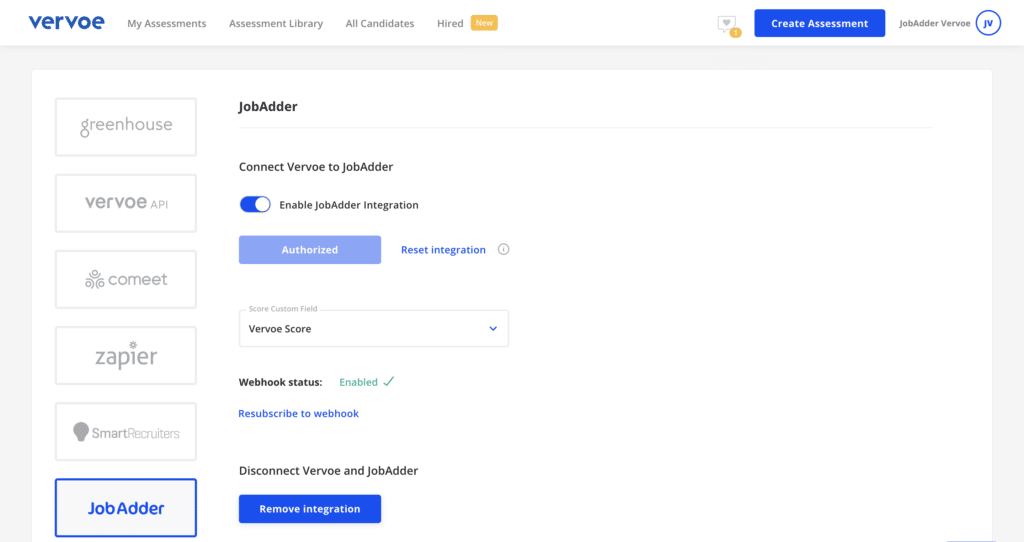 Vervoe predicts job performance and gives you the opportunity to see how candidates will perform in a role by getting them to complete tasks associated with the job. Our skills assessments use interactive questions that bring any role to life. While our AI expertly reviews, grades, and ranks your candidates in order of performance for the things that matter most to you.
Our seamless integration with JobAdder allows you to access your Vervoe assessments instantly in your JobAdder account. Invite candidates to an assessment quickly from the job application stage, once they've completed it you'll see their score and full candidate report card from the applications page of your JobAdder account. This makes it easy for you to knock out ineligible candidates quickly so you can focus on the top performers.
Your complete candidate profile
Once candidates have completed your assessment you'll be able to see their overall score and their candidate report card that shows things like the skills tested, question by question responses, and completion data. You can also choose to manually adjust a candidate's score by grading individual questions from the candidate report card.
The power of Vervoe's AI
We use a set of 3 different machine learning models, How, What and Preference, that measure the quality of a candidate response and predict performance.
The how model works across all questions, the what model is question specific and the preferences model is employer or role-specific meaning with a little input you can tailor the AI to value things as you do.

For example if you're hiring a Call Centre Agent you might be looking for someone with skills like attention to detail and empathy. Our models process thousands of responses quickly looking for certain words or sentiments that reflect these values accurately whilst also analyzing how a candidate completes the assessment. You can choose to blindly grade a handful of responses and our Preference model will use this information to optimize scores based on the things that matter to you like correct spelling or a positive sentiment.
Getting started
Already a Vervoe and JobAdder customer? Activate the integration in these 4 simple steps.
Toggle JobAdder on from the integrations page of your account settings


Select the assessments you want to send to JobAdder from your assessment library and submit them


Create a new job application in JobAdder


Select the candidates and the assessment you want to use from the action tab and confirm your invites


Any questions? Get in contact with us at contact@vervoe.com