Assessments to surface any skill
Our growing library of ready to use assessments are written by leading IO Psychologists and industry professionals.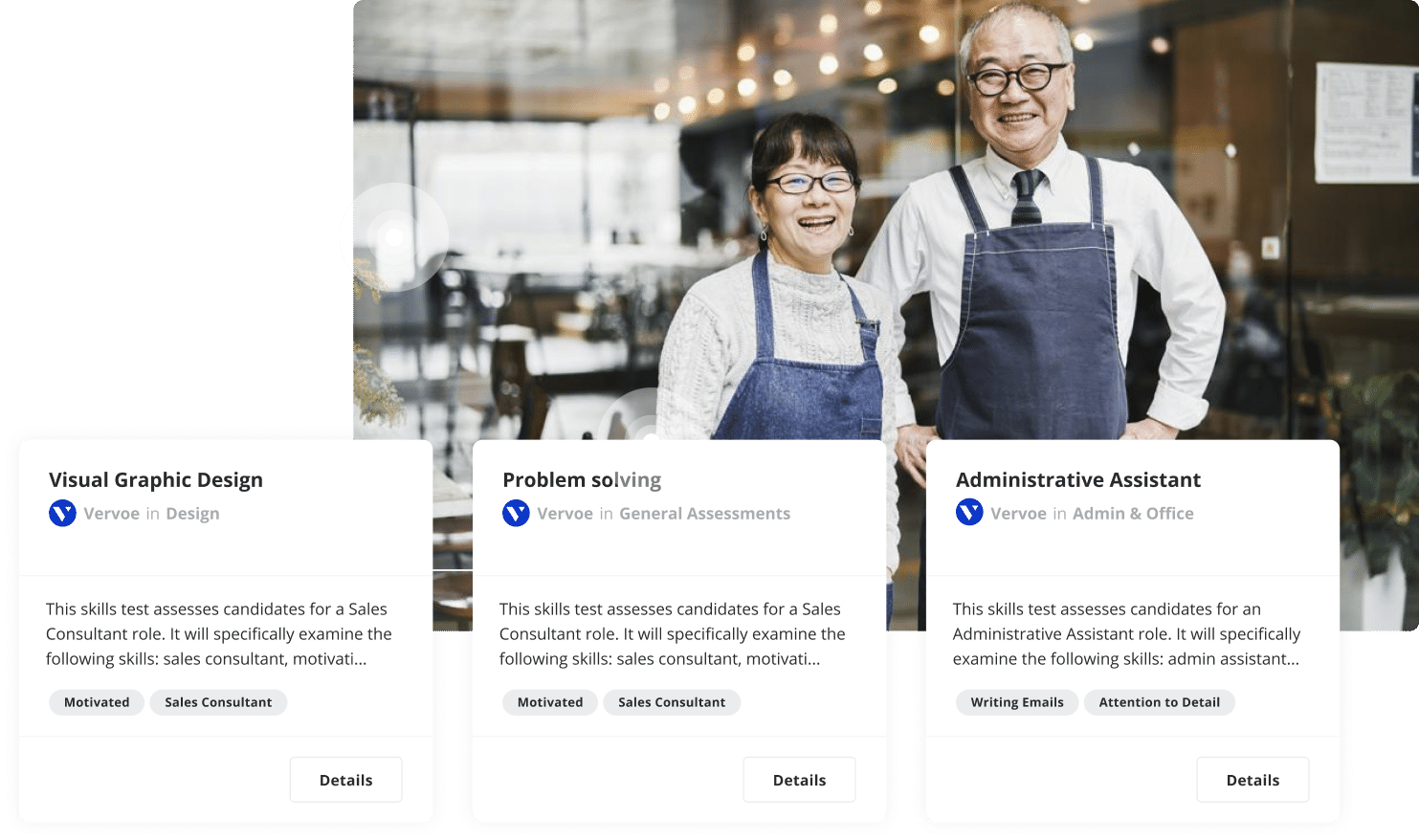 Put relevant skills to the test
Select the right role then modify the questions to suit your exact role
Our definitive taxonomy maps the right skills for success to each role
Skills assessments show you how candidates will perform in the role
Find the right fit and reduce turnover
Each assessment tests a variety of skills that are core to the role including both technical and soft skills to give the best overall picture of a candidate's strengths. This is an important part of testing as not all skills are created equal. Knowing a candidate can code in a specific language or handle data in a spreadsheet lets you know they can do the job. But testing their soft skills like communication or attention to detail will show you how well they'll fit into the team.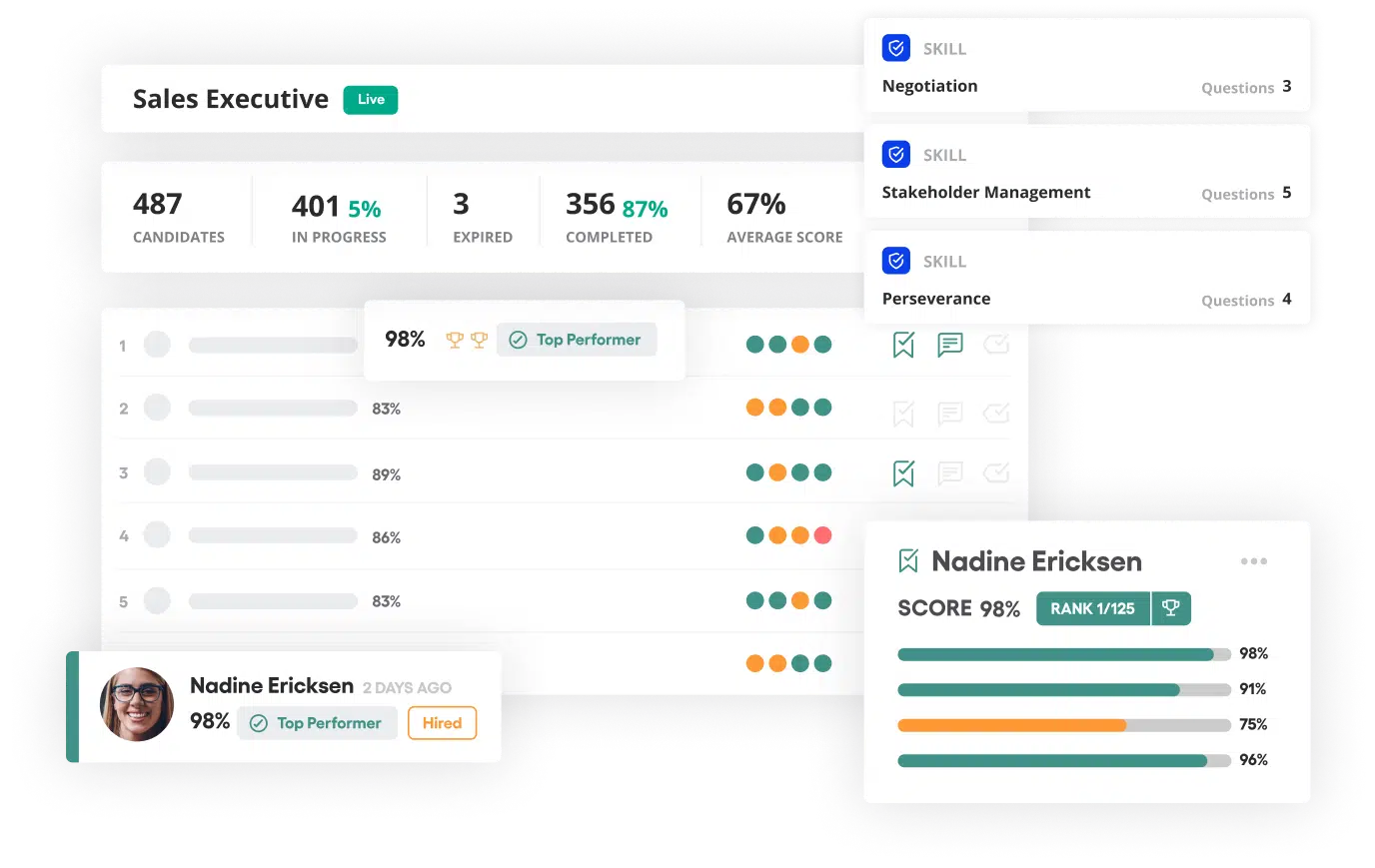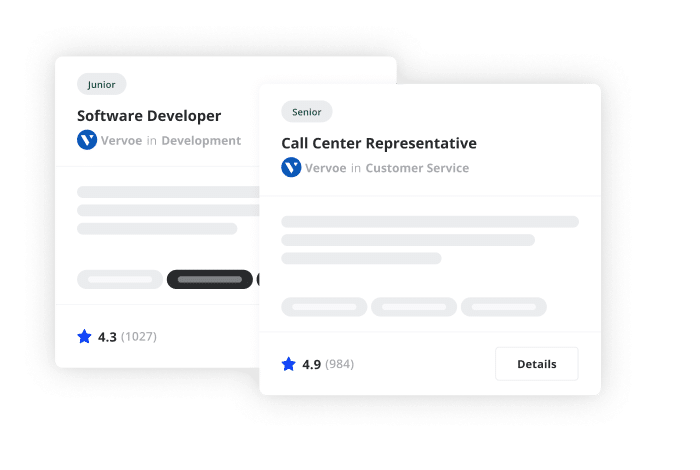 Designed on a competency framework
Each assessment in our library has been created using a competency framework that maps the skills and attributes for success in the role. Vervoe also consults with key personnel in the field and further analyzes key performance indicators and skill matrices. This process ensures that each assessment in our library includes the relevant skills candidates require to perform.
Customize to suit any role
Once you've selected an assessment template to use as a base you can also customize it by adding your own additional skills or questions to test. Choose a new question from our bank with over 300,000+ different ones across hundreds of skills or you can write your own.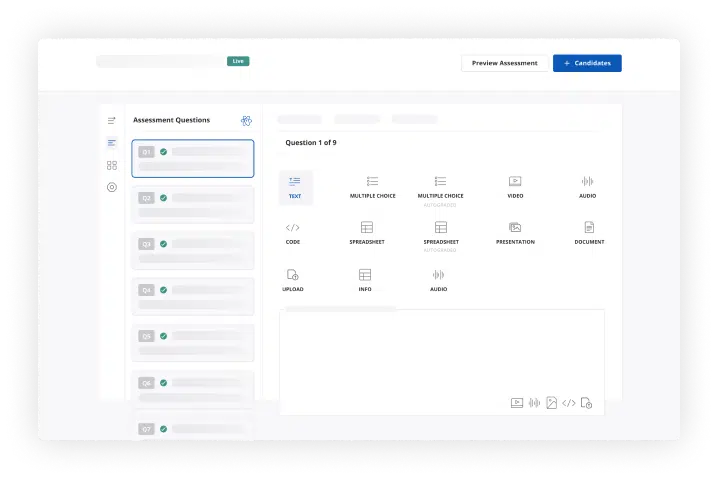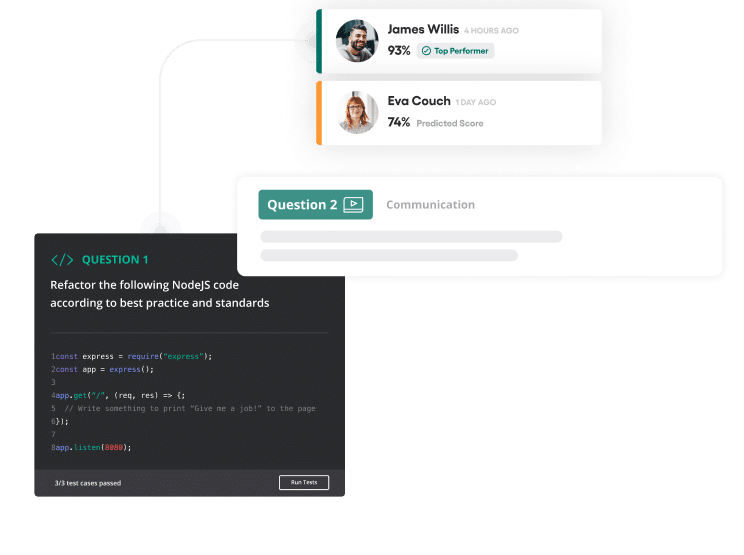 98% candidate satisfaction score
Our assessments are designed to help you understand a candidate's true potential. We use a range of immersive question types, like code challenges, presentations and spreadsheets, to keep them engaged and recreate the working environment they'll be in with the role. This gives you a snapshot into how they'll perform the day to day tasks you require for the role if they're successful.
Browse some of our top assessments
This assessment will allow you to evaluates candidates' knowledge of accounting concept and accounting figures, assess how candidates approach situation encountered in the workplace and demonstrates if candidates are good fit for the company.
Immersive question types help recreate real world scenarios so you can see candidates do the job before they get the job.
Our considered approach to anti-cheating means you'll trust the results without having to view every assessment and candidates will remain engaged in the process. 
Optimize your assessments with in-depth Insights through reporting and analytics and make better hires.