Nowadays, everyone looks like an expert on their resume, but their skills rarely match their claims.
In this saturated sea of half-truths, exaggerations, and sometimes, outright lies, it can become challenging for employers to determine which candidates actually have the specific skills they need.
There are 8.4 million people currently unemployed and looking for work in the US. Yet there are 10 million job openings employers are struggling to fill.
This highlights the severe and undeniable skill gap that the market is facing, which is proving to be a problem for both people searching for work and industries itching to scale their productivity and output.
So what's the solution?
Skills-based hiring is an approach to hiring that eliminates the unnecessary obstacle of requiring four-year degrees, and previous experience, and focuses on finding talented individuals who are right for the role, no matter what their resume says.
In this article, we'll explore skills-based hiring practices, showcase how it can help make the lives of employers easier, and provide practical steps you can start taking to implement this hiring approach into your recruiting process.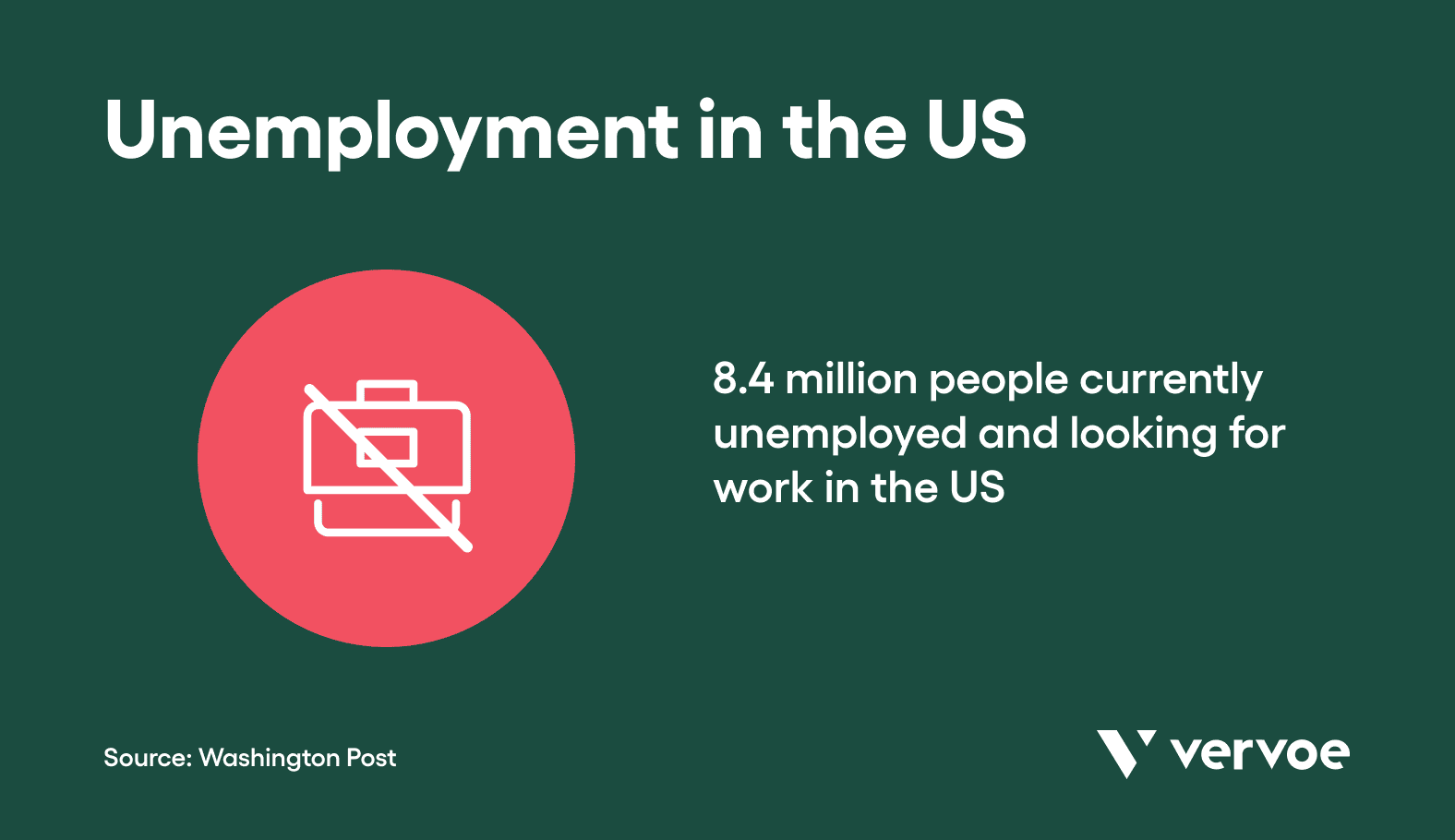 What is skills-based hiring?
Skill-based hiring is a hiring approach based on people's skills, abilities, and talents rather than their education, degrees, or previous work experience.
Typically this will involve testing and analyzing people's skills using skill assessments or job auditions. These assessments give candidates the opportunity to show off their skills through simulated job-like situations and tests that actively demonstrate their current skillset and whether it's up to the standard required.
This ensures candidates are uniquely qualified to perform the role, and your company can find the skills needed to fill any and all existing skills gaps in the business. This skill-based hiring method helps to overcome the shortcomings of the traditional hiring process.
Traditional recruitment methods give college degrees and previous experience undue influence over hiring decisions. Degrees are often used to determine a person's skills or competencies, based on what they studied, and the certifications they received. They also use the places they previously worked, their job titles, and reference checks to make a judgment on the candidate's abilities.
But degrees, job titles, and references are unreliable predictors of performance, and simply can't verify whether candidates have the skills you're hiring for or not.
Skills-based hiring aims to solve this problem by centering the hiring process around skills, and testing whether candidates have the right ones to succeed in the desired role.
What are the benefits of skills-based hiring?
Skills-based hiring is a win for job seekers and hiring managers seeking desired skills for a business offering benefits including:
Shorter recruitment process
Higher retention rates
Reduced costs
Greater diversity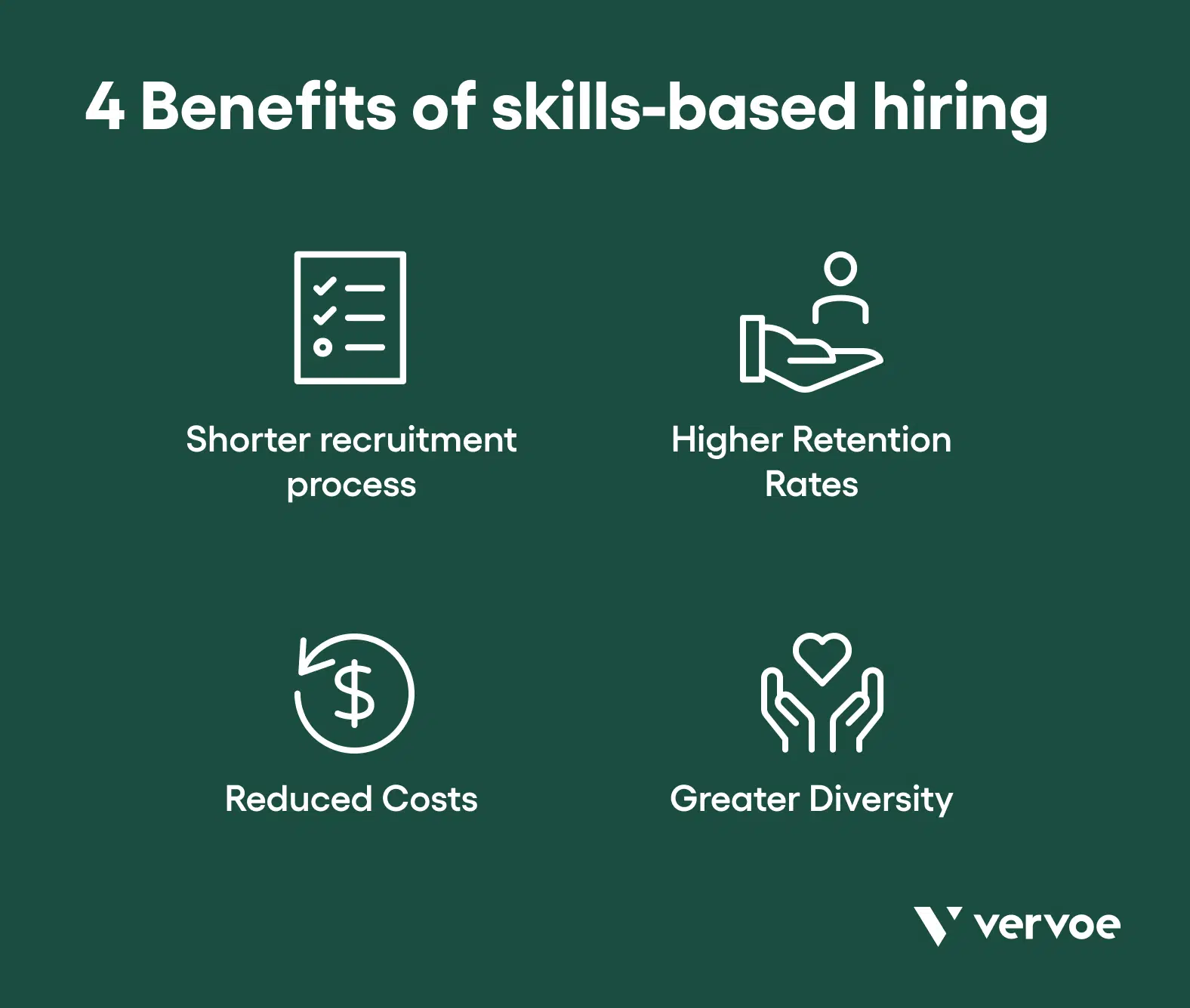 Reducing the length of the recruitment process
When properly implemented, skills-based hiring can reduce the recruitment process to make finding the right candidate a faster and less costly experience. Fewer barriers to entry — like degrees and previous experience — open your roles up to a larger talent pool of candidates improving your odds of finding one with the specific skills needed for your business to thrive.
Often, many people with the necessary skills for the job are overlooked when screening for degrees. This means that individuals who are self-taught or have learned the skills needed on the job don't have a chance to demonstrate their talents.
For instance, Javascript is one of the top in-demand job skills in IT, and in 2018, 73% of developers said they knew it. But, at the time, it wasn't a programming language that was being taught in colleges.
If an arbitrary degree was required to get through the screening process at organizations needing candidates with this skill, they would've been knocked out early in the hiring process, even though they had the exact skills the company needed.
Altering the hiring process to get candidates to demonstrate their skills unlocks their potential and opens your business up to a pool of untapped talent with the skills you're looking for.
Using skills assessments you can pinpoint your ideal candidates and shortlist them based on their talent and ability and confidently choose who to hire.
Higher retention rates
When you hire an employee using skilled-based hiring, you put the recruiter through a series of tests that recreate the experience needed to succeed in the role. For a marketer, this might be submitting a strategy proposal, for a sales role this might be a mock sales call, and for a coder, this might be fixing an issue on a website or a coding challenge.
By allowing new hires to test out the role before being offered the job, the candidate gets a chance to experience the role and determine whether it's a position that feels right for them. If the role doesn't feel right, they can easily opt out of the hiring process, leaving you with a smaller shortlist of candidates interested in the role who also possess the necessary skills.
By allowing people to test the job before accepting official offers, there's a noticeable rate of candidates staying with the company much longer than those with a bachelor's degree.
According to LinkedIn data, employees without a four-year degree stay in companies for 41% longer than those with a degree. Harvard Business Review also did its own report, indicating employees hired without a degree were 34% more likely to stay at a company.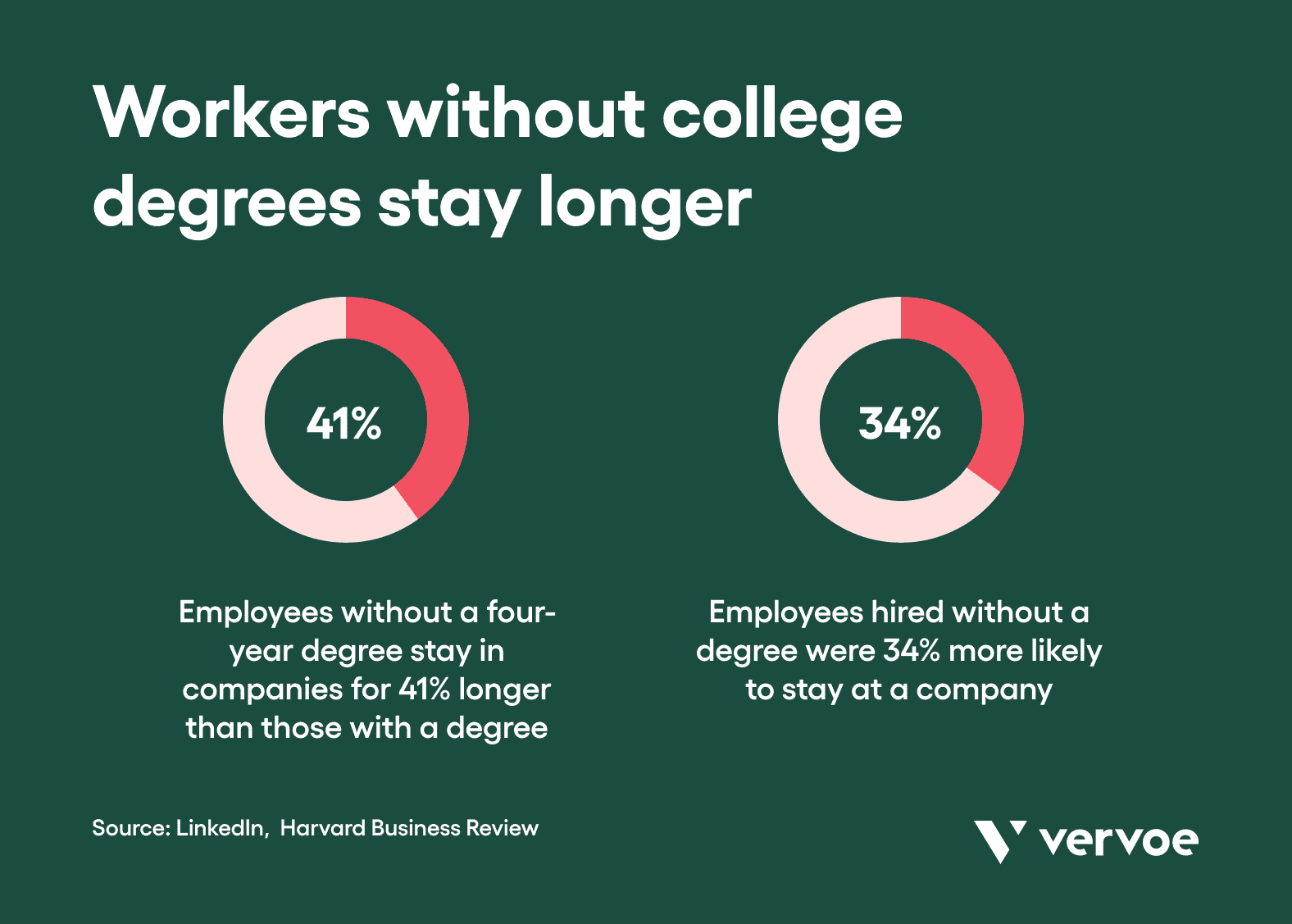 Reduced costs
Hiring teams often need to spend a lot of time finding the right candidate with the specific skills necessary for a role, and as you know, time is money. There are the advertising costs, paying wages for the recruitment team, and after that, there are also costs involved in training and onboarding.
This lengthy process means that hiring the wrong employee can have harsh financial consequences. According to a study by Harvard Business School, hiring a bad employee can be twice as expensive as hiring top talent. While no one is intending on hiring a bad employee, surveys show that 74% of hiring managers will make bad hires at some point. Each time this happens, it's estimated that companies lose around $14,900.
The problem of a bad hire doesn't just stop at that one employee. The same survey reveals that poor performance can be contagious by lowering the work ethic of the entire team.
There are a number of factors to look out for when spotting bad hires, but the top two are candidates not having the necessary skills for the role, and candidates lying about their qualifications.
By using a skills-based recruitment process that encourages candidates to prove their skills rather than relying on degrees, you're able to properly screen candidates on an advanced level to truly assess whether they're the right fit for your company.
This approach helps you to sidestep the devastating costs that come with a bad hire, including keeping your team's morale strong and productive with hard-working talent that helps your company continue to grow.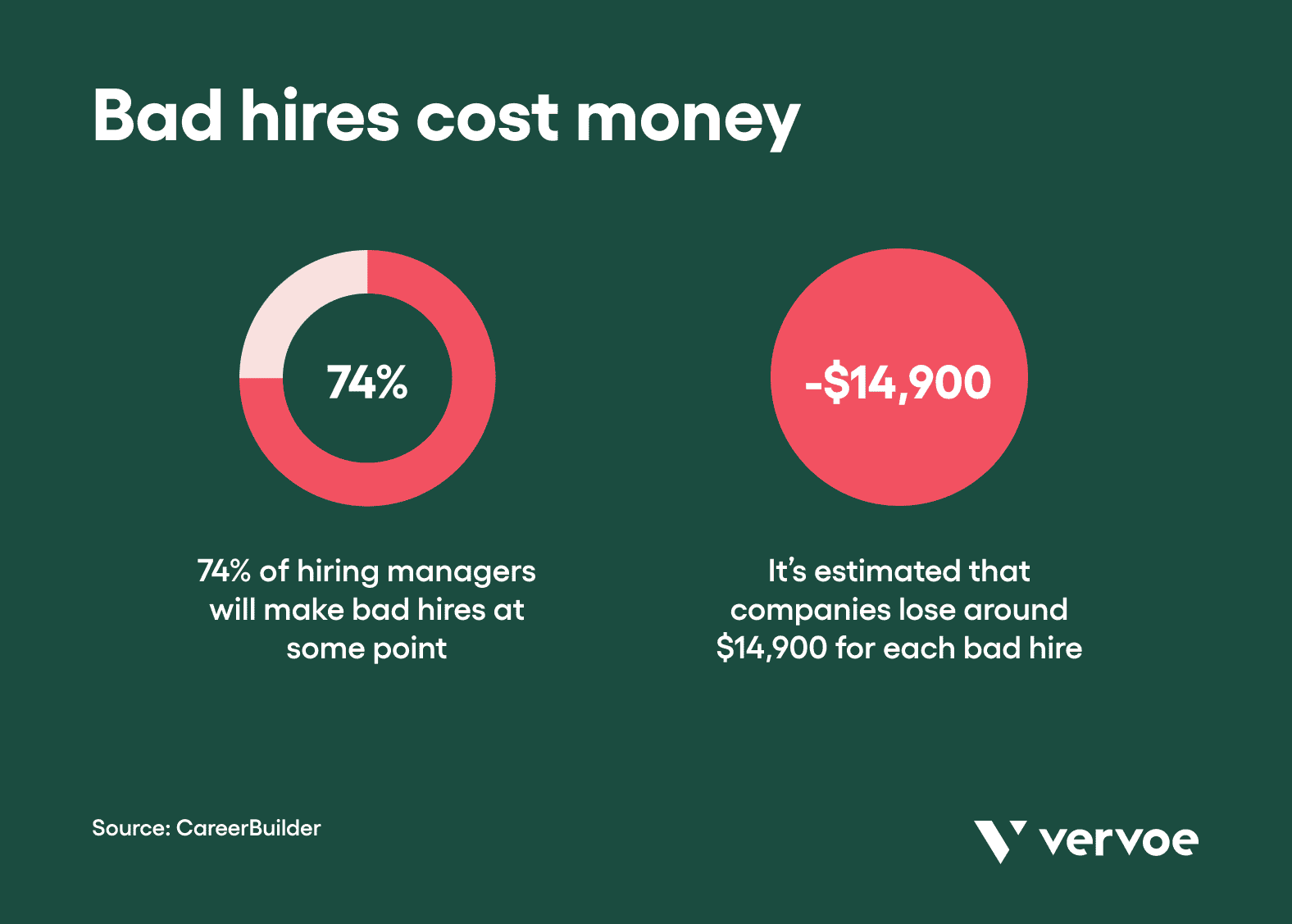 Greater diversity
Diversity is an important thing to foster at any organization as it prompts hirers to create equal opportunities for people of all races, genders, and cultures. It's also good for business.
Diverse companies see greater innovation, better problem-solving, and see more cash flow profitability. This is because diversity promotes an increase in different perspectives, meaning you have more minds with various skills, experiences, and backgrounds needed to solve problems faster and brainstorm innovative business ideas and strategies.
Research demonstrates that companies with above-average diversity tend to see 19% higher innovation and revenue. Yet, while many companies recognize the importance of diversity, around 80% of companies still aren't doing anything at all to promote diversity in the workplace.
People often assume the goal of diversity hiring is to make the workplace as diverse as possible simply for the sake of diversity. But the real potential of diversity is to remove unconscious bias and unintended discrimination, and open organizations up to a larger and more diverse talent pool to find the skills required for each role.
Even so, women still experience targeted bias in the workplace. According to a U.N. report, almost 90% of men are biased towards women. This could mean that a man that's had a bad experience with women could overlook a woman for a position simply due to her gender rather than her skillset.
Many may think hiring managers always stick to the facts when hiring a new employee. However, in a 2020 study by Wiley brand, 3,000 recruiters were interviewed, and 65% admitted to hiring based on their instincts. In this same study, 93% admitted that unconscious bias influences their decisions.
These unconscious biases are largely the result of faulty hiring systems put more weight on degrees or other irrelevant barriers to entry, rather than on the skills needed to succeed in the role.
Skills-based hiring promotes this diversity by cutting out the unconscious bias typically seen in traditional hiring models and creating a much more inclusive workplace that helps the business to thrive.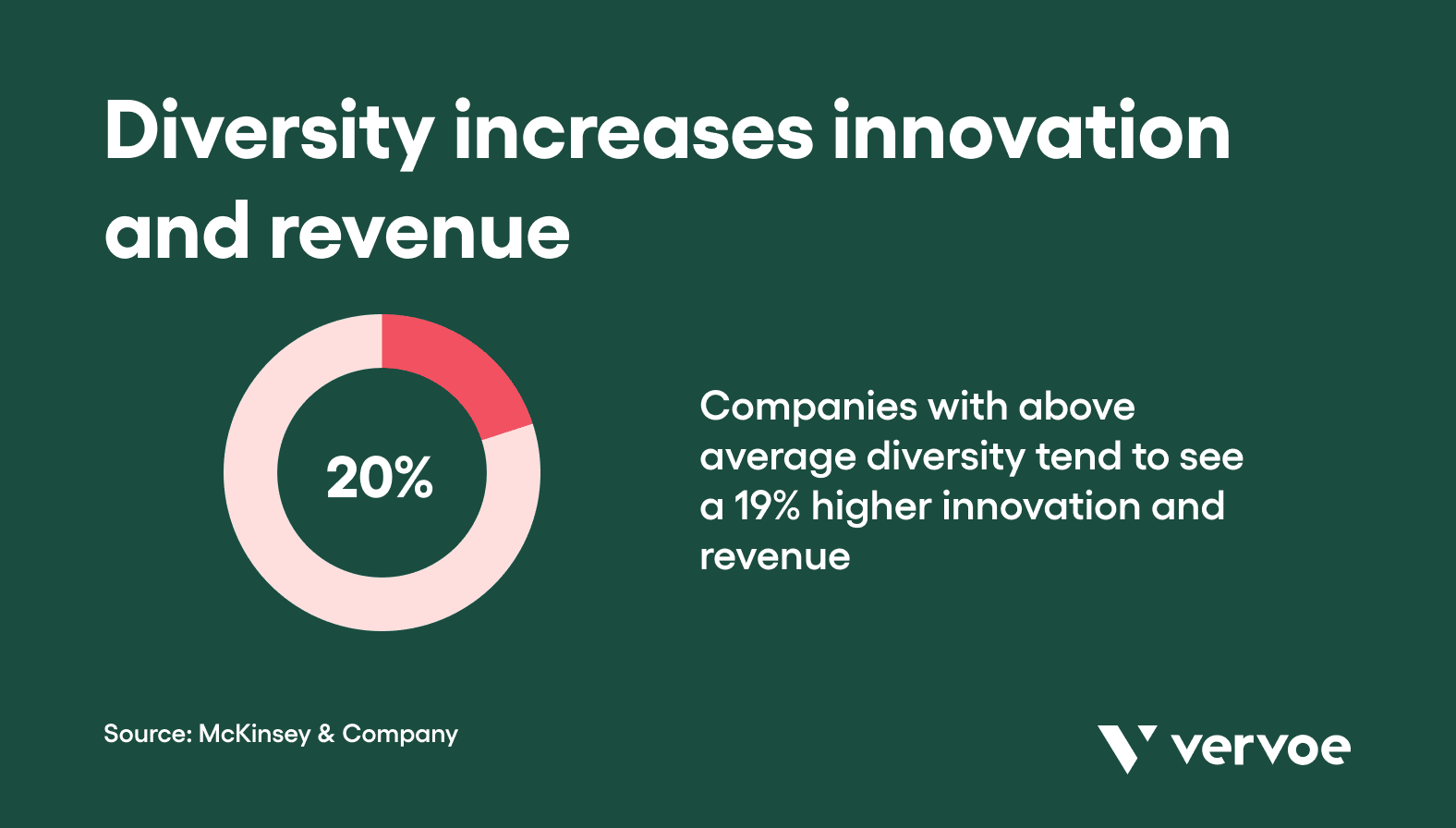 The talent shortage is worsening
Talent shortages are nothing new, but they have accelerated in recent years as the economy tries to recover from the effects of the pandemic and the events of the great resignation. It's a particularly devastating issue as the talent in your company is one of the greatest assets of a successful business.
According to a 2021 survey by Kornferry, 55% of professionals believed that employee retention problems would worsen in 2022. In this same survey, 74% of professionals believed their companies had a skills shortage that would prove problematic for them in the future.
This isn't just an issue in the US, it's seen worldwide. Research from ManpowerGroup shows that 54% of companies have reported skills shortages, with 36 out of 44 countries agreeing that finding the skills necessary to fill job roles has been much more challenging.
It's more imperative than ever to have tactics in place to find the top talent needed for businesses to thrive.
There's an overreliance on degrees in hiring
Around the beginning of the year 2000, it became common for businesses to require degrees in their job description. This trend has grown into what's known as degree inflation — the rise in demand for education degrees in middle-skill jobs that don't necessarily need them.
This degree requirement created a massive problem over time, as the supply of people getting a college degree was far from the demand. As current employees grew older and eventually retired, this put businesses in a tricky situation, ultimately leading to a skills shortage crisis.
Things have only become worse with the impact covid is having on the economy, especially as 65.1% of American workers don't have a college degree. This is part of why in 2020, the US federal government signed an executive order to encourage skills-based hiring.
Why do employers continue to require degrees?
So if degrees are so problematic for hiring, why have so many companies required them for so long, and continue to require them today?
One of the reasons is that people with college degrees may be seen by employers as more likely to have the soft skills required for the role, given the way college can help shape ambitious minds with critical thinking capacities.
When hiring teams go through the recruitment process, they will typically look at an individual's hard and soft skills to find the right person for the role.
Hard skills are easier to screen for as they're more technical and easier to demonstrate, such as knowing JavaScript for an IT position, spelling and grammar skills, and Excel skills, among others. However, soft skills are much more challenging to screen for as they can be more situational and less obviously tangible like communication, leadership, and problem-solving.
For many years now hiring managers have just gone off the assumption that individuals with college degrees are the most likely to have these soft skills. However, using a skills-based hiring approach can be a much more effective method of assessing both the soft and hard skills required to succeed in a role.
Many businesses also don't know where to start when adopting a skills-based hiring approach to recruitment. But there are some best practices to help any business start implementing these methods immediately.
4 best skills-based hiring practices to improve your recruitment
There are many practical skills-based hiring practices you can implement today to expand your talent pool and start identifying skilled individuals that can help your business increase its productivity.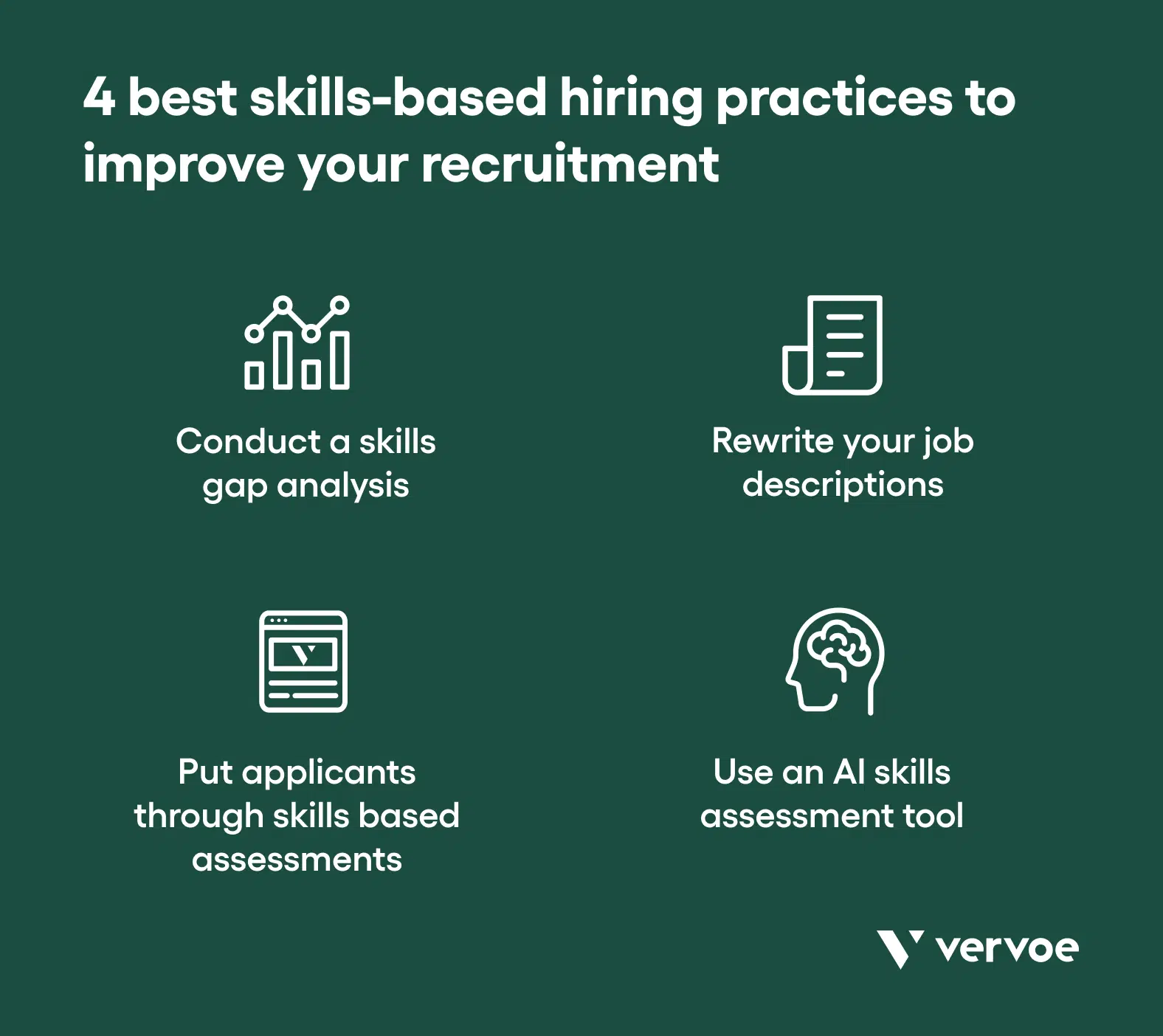 1. Conduct a skills gap analysis
If you're like most organizations, you're probably constantly on the lookout for new talent. But what if the talent you need is right under your nose?
Conducting a skills gap analysis can help you identify areas where your current employees may be able to fill gaps. This can be a great way to spot hidden gems already familiar with your company culture and values.
In fact, according to a 2019 LinkedIn report, 94% of employees stay at a company longer when given additional training and the opportunity to upskill.
If there aren't employees with the skills necessary, or if they're too swamped to learn new skills, you'll know what skills need to be filled by new recruits and can actively begin the hiring process.
Ideally, you'll want to do this type of assessment before the problem becomes too prevalent for future-proofing the business against these issues. The last thing you want to do is rush through the hiring process out of desperation to fill a skills gap.
If that happens you may find yourself repeating the entire process because the successful candidate wasn't right for the role, costing the business time and money.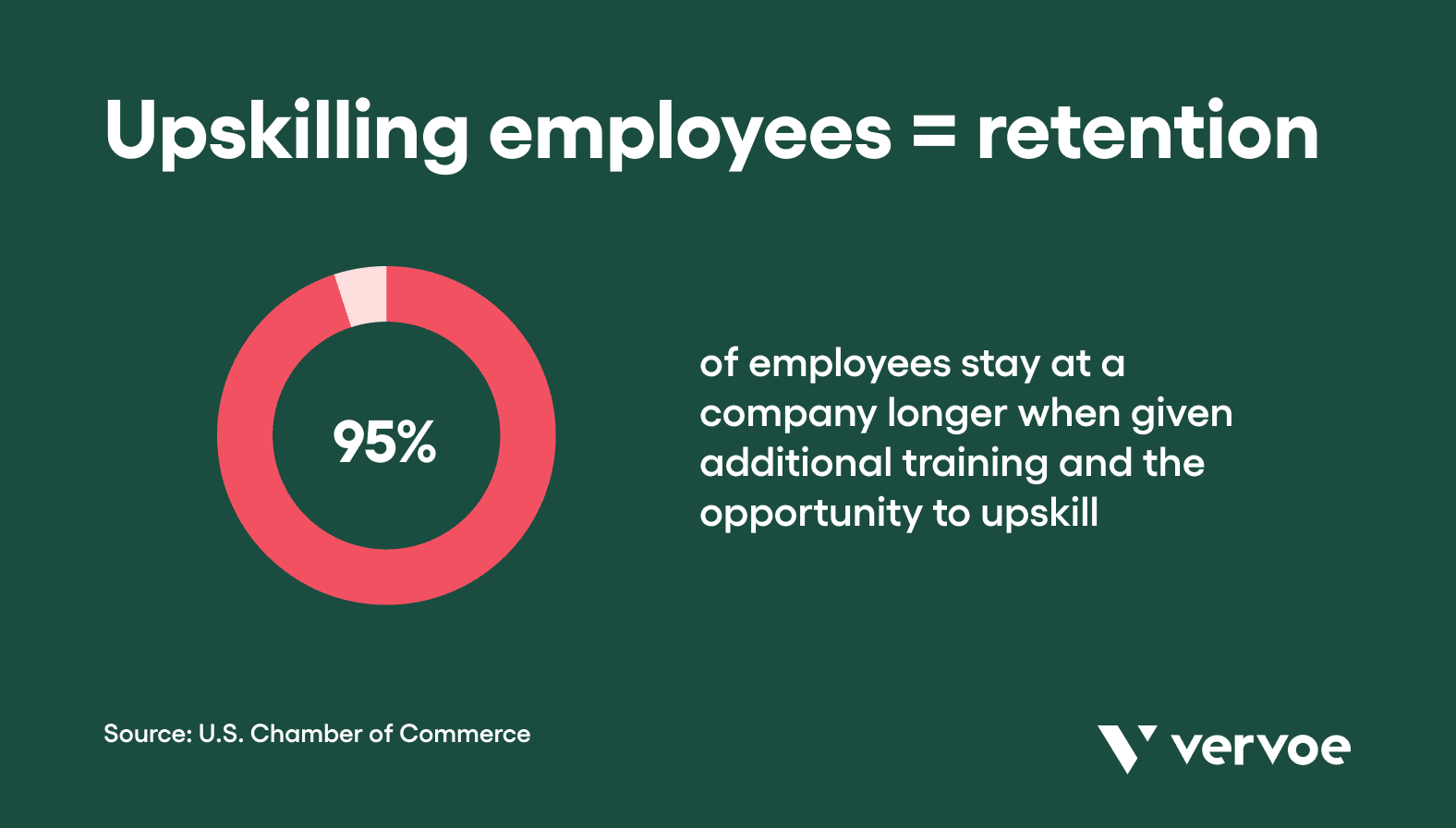 2. Write skills-based job descriptions
Next up, you'll want to look carefully at your job description to ensure they're focused on skills. A survey by HRdive reveals that while 72% of hiring managers say they provide clear job directions, only 36% of the job applicants agree that their job description was clear.
So it's best to take a good long look at yours and dissect it as much as possible.
First and foremost, if it isn't essential, you want to remove any unnecessary obstacles, such as a degree. Focus on reflecting on the skills needed to succeed in the role.
According to LinkedIn, job descriptions that focus on key responsibilities more than requirements, like formal certifications or degrees, get 14% more CV applications per view. So replace the requirements with responsibilities to get the talent flowing in.
There are a number of different job description best practices you'll want to follow, but its most important to cover all the fundamentals of the role, such as:
What makes the role valuable to the organization and what opportunities are on offer?

e.g. Comes with a career growth plan for continuous opportunities.

Write out the day-to-day responsibilities including the specific hard skills required.

e.g. Using JavaScript to maintain the website and fix sudden issues.

Write out the expectations of what will be needed to succeed in the role and the relevant soft skills.

e.g. Someone who can work under tight deadlines and handle high-pressure situations.
While you definitely want to pack in relevant information for the job post, you ultimately want to condense that information as much as possible to make it short and snappy. LinkedIn found that shorter job descriptions with as little as 300 words saw 8.4% more applicants applying for the role.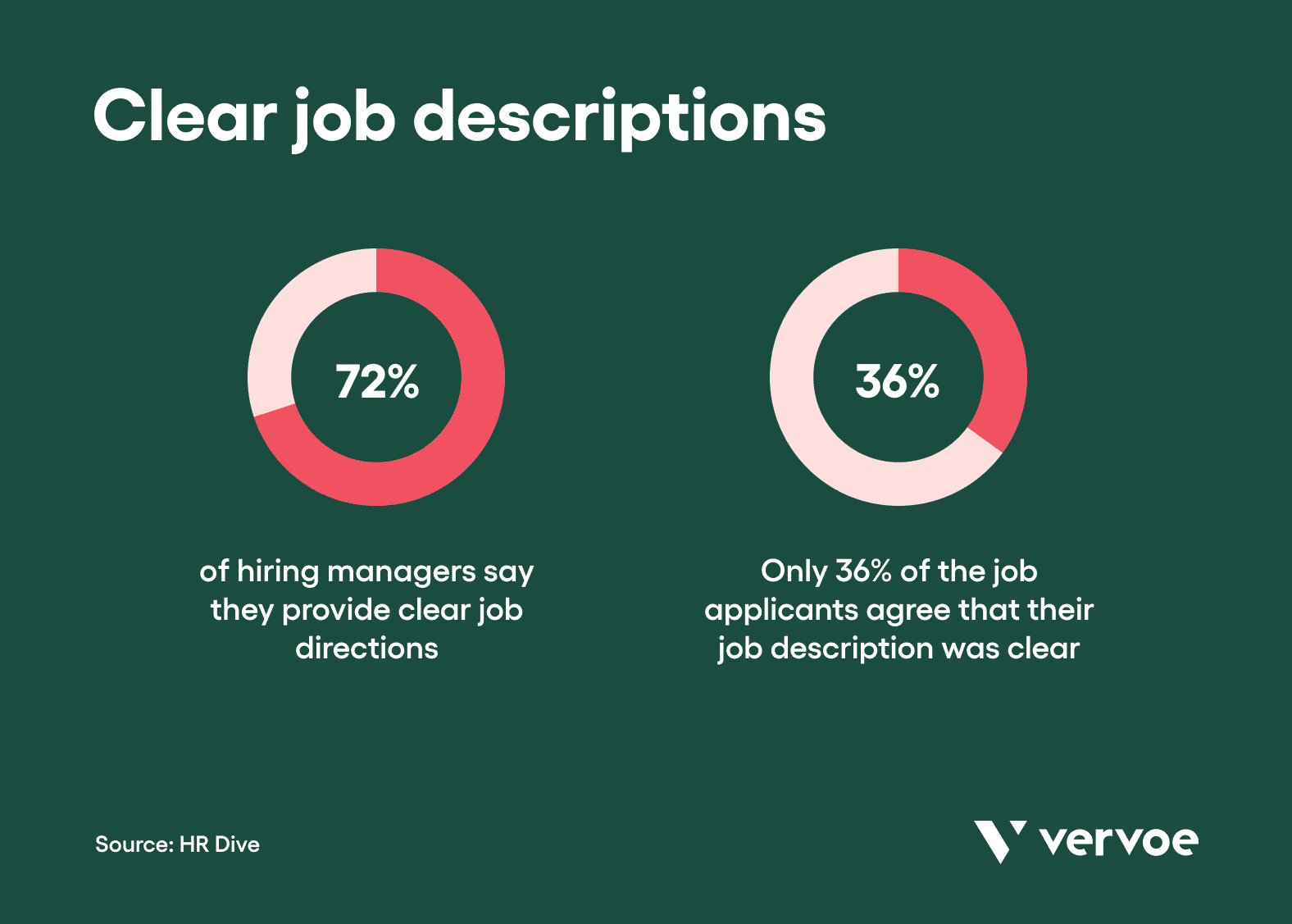 3. Put applicants through skills-based assessments
Skills-based pre-employment assessments offer a number of ways to test hard and soft skills of candidates and give you the information you need on their abilities to confidently hire.
These skills assessments can include various formats, such as multiple choice questionnaires, short-answer questions, video and audio questions, and job simulations.
Questionnaires should contain questions that will help reveal not only hard skills but soft skills. This can include questions such as "How do you prioritize your tasks when you have multiple deadlines to meet?"
The answers to these questions help to reveal the candidate's work mentality, and behaviors, giving hiring managers a first-hand way to determine if the candidate has the right approach for the role.
Other examples of ways to test job-related skills within a skills assessment include writing the introduction and conclusion to a blog post for a copywriter, getting a developer candidate to complete a code challenge, and having a marketer create a PowerPoint presentation on how to improve a company's traffic or SEO.
The most effective skills-based assessments combine different question types such as a questionnaire, immersive style questions, and a combination of text-based and video-based answers.
4. Use an AI skills assessment tool
Implementing skills-based hiring for roles with a high volume of applicants can be challenging on some platforms, but not if you're using the right one.
Vervoe's AI helps you scale the grading and ranking of candidates, so you never have to worry about being overloaded with high volumes of assessments and grading them all yourself.
Our AI uses machine learning to adapt to your grading preferences. It also compares candidate answers to thousands of others within the platform and automatically provides a predictive score and ranking for each candidate to help you scale the volume of candidates you assess.
There's a growing library of pre-made skills assessments for a number of in-demand roles. And you can create your own by scratch to fit your organizational needs.
[Read more: How to use skills-based hiring for all roles — from apprentices to COOs]
Conclusion
In order to increase your talent pool and hire more competent and diverse workers, the traditional barriers surrounding highly skilled jobs need to be removed.
Skills-based hiring is a better solution to the overreliance on college degrees as indicators of skill and using resume claims and previous experience as a guide to how candidates will perform.
Skills-based hiring can help save time and money in the recruitment process, create higher retention rates with employees, promote greater diversity, reduce unconscious bias, and address the ongoing talent shortage.
It's a proven hiring solution that gives candidates without formal backgrounds a chance to shine and helps hiring managers find ideal workers by assessing the skills necessary for the role. It's a win for both businesses and job seekers, and it's something you should be trying today.