The Hirer's Guide to Customer Service
How to use skills-based recruitment to build your customer service dream team
Everything you need to hire for customer service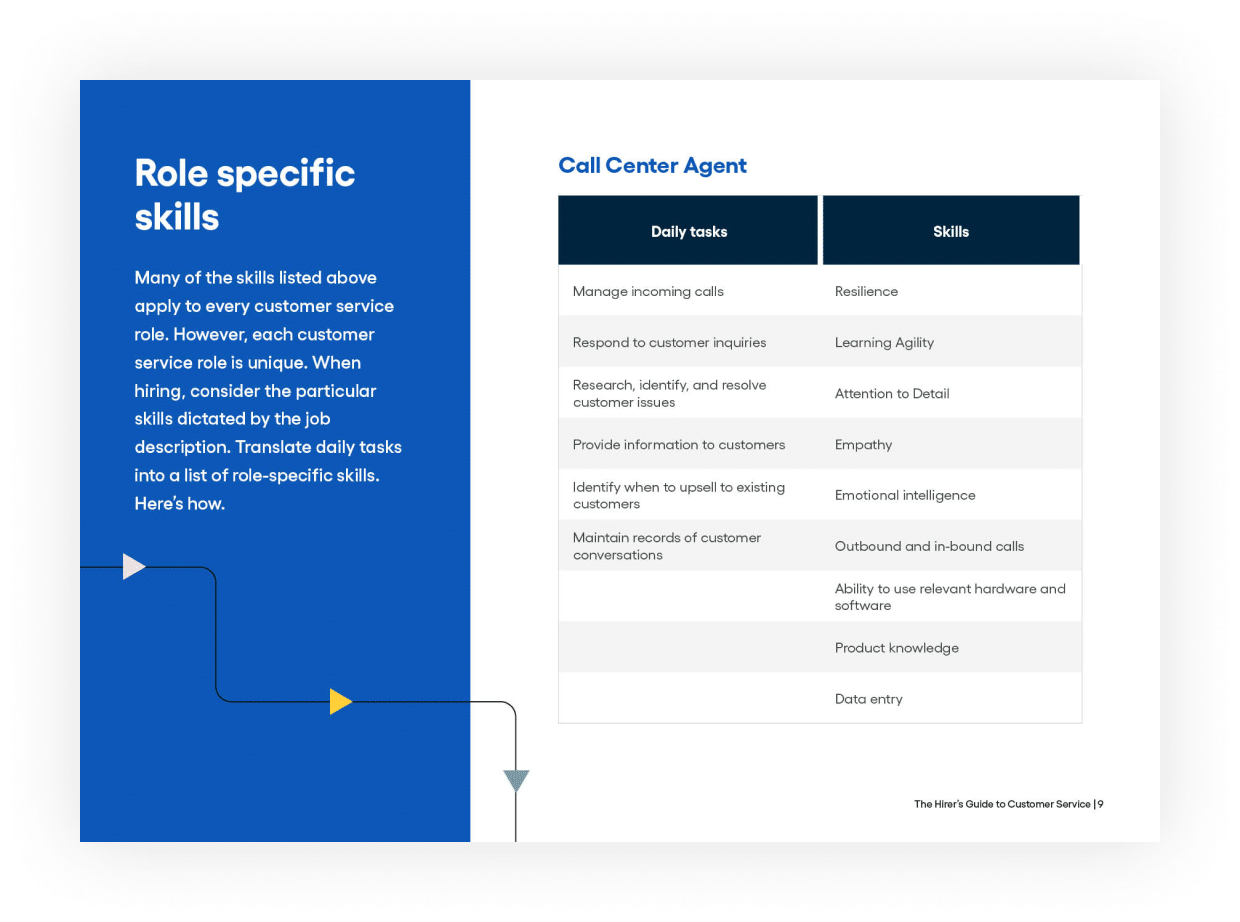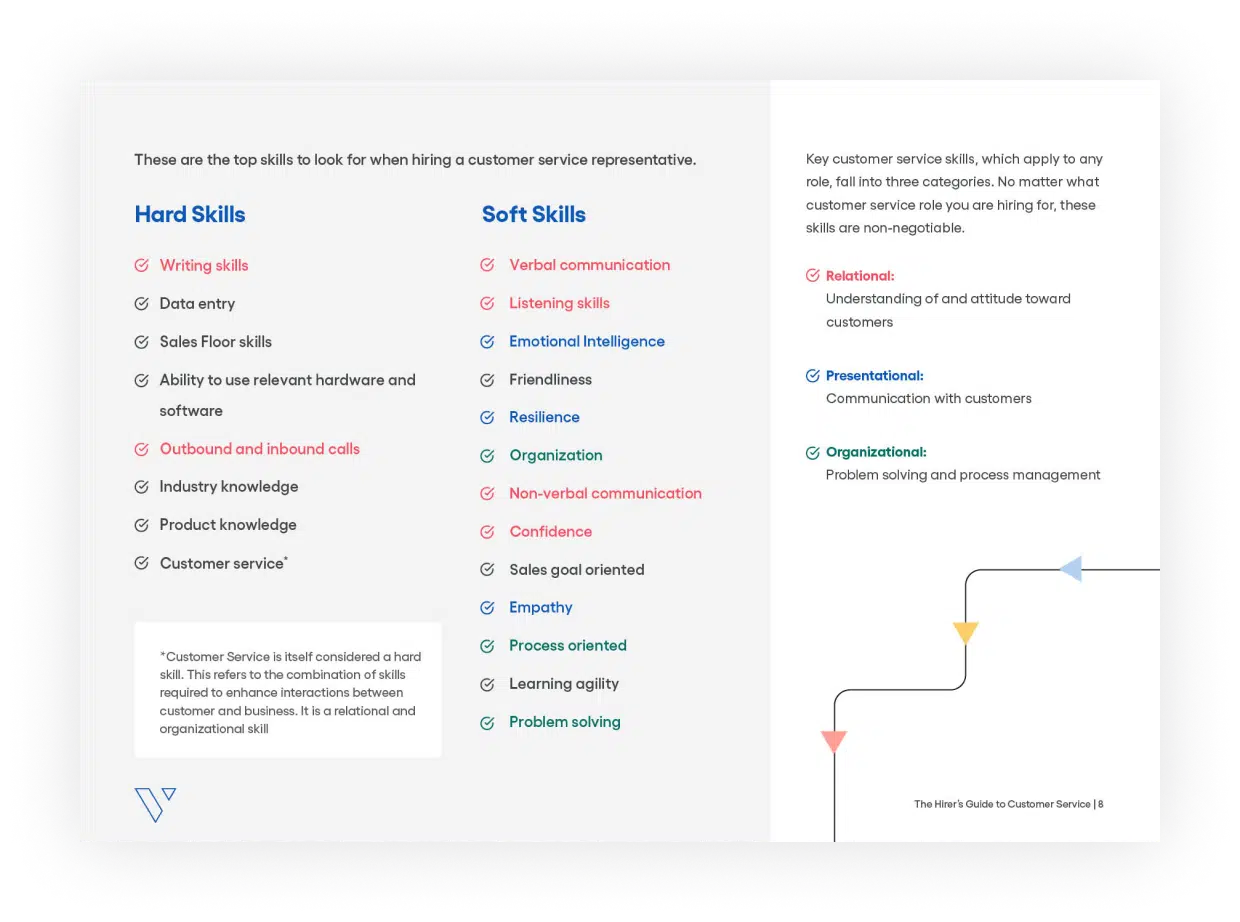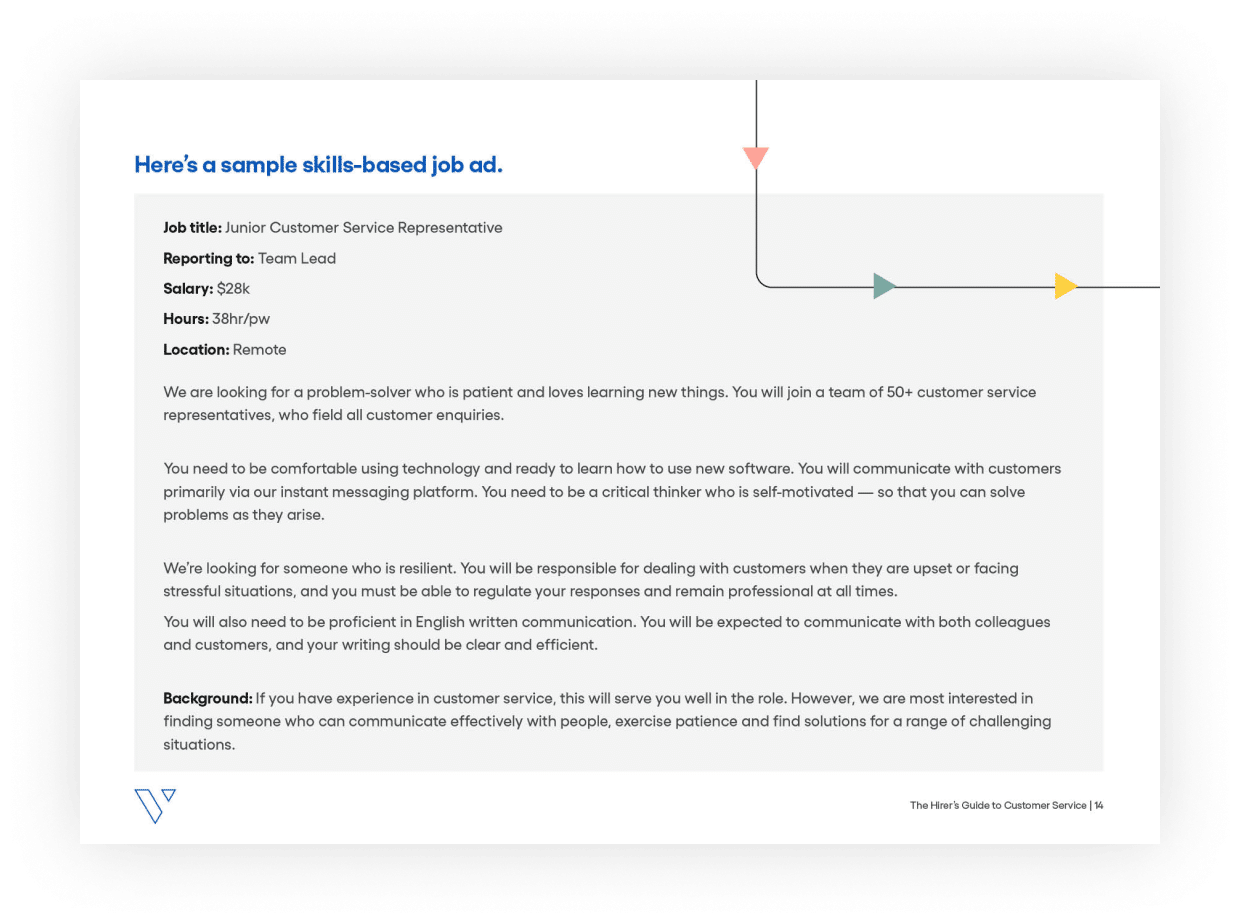 Build your customer service dream team
Hiring for customer service is no small task. Your customer service team is the frontline of your business, which means you need the right people in the right roles. Skills-based hiring is the best way to make this happen and in this Hirer's Guide, we'll show you exactly how.
From creating realistic job ads to using skills assessments, and Vervoe's groundbreaking Customer Service Simulator, this free resource will provide an easy-to-follow model to improve your hiring.
With a list of the top hard and soft skills to look for, a sample skills-based job ad, direction on where to market open roles, and sample questions you can use in a skills assessment, you'll have the tools you need to create the customer service team of your dreams.
Get access to your free eBook
Fill in your details below to get access to your copy of The Hirer's Guide to Customer Service​.