The latest feature updates are here, and it's time we share! This year is all about supercharging your hiring process and improving your quality of hires.

Let's take a closer at these exciting features.


Improved AI score prediction using Suggested Answers
Relevant to Intelligent and above
We've further improved our AI feature to deliver predicted scores with even more accuracy. To help increase the accuracy of the predicted score, make sure to add correct answer samples in the suggested answer field when relevant. Adding a sample answer will teach our AI feature the exact type of response that you are looking for and therefore grade each answer with even more accuracy.
Add your answers now and let Vervoe's AI do ALL the grading for you!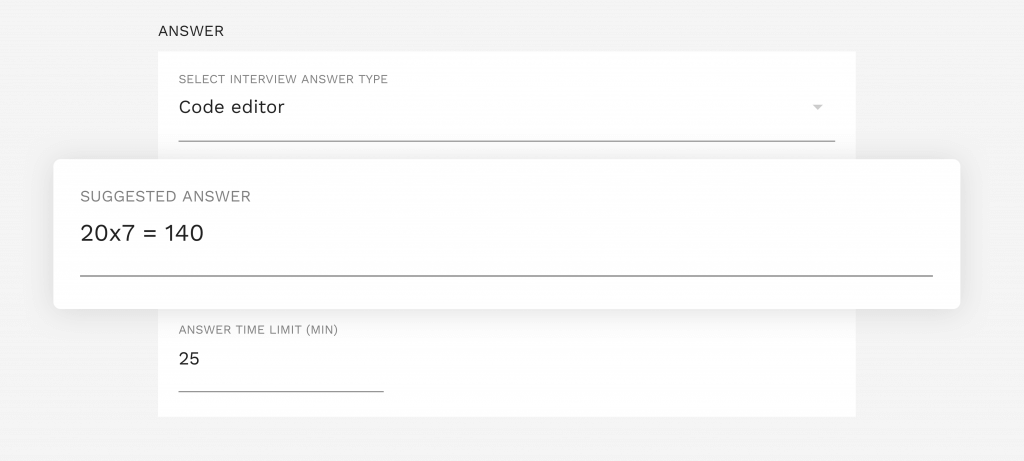 Guest Commenting & Grading
Intelligent & above
Sharing candidate cards has never been better!
Now you can hide your scoring and comments and share a link that allows your hiring managers to grade candidate responses and even add comments. There is no authentication required so it's easy to use and access.
This feature can come in handy when you want to gain more insight into what your hiring manager is looking for in an ideal candidate. Plus, it helps eliminate bias since existing scores won't be visible. Collaboration at it's best!
Find out more here.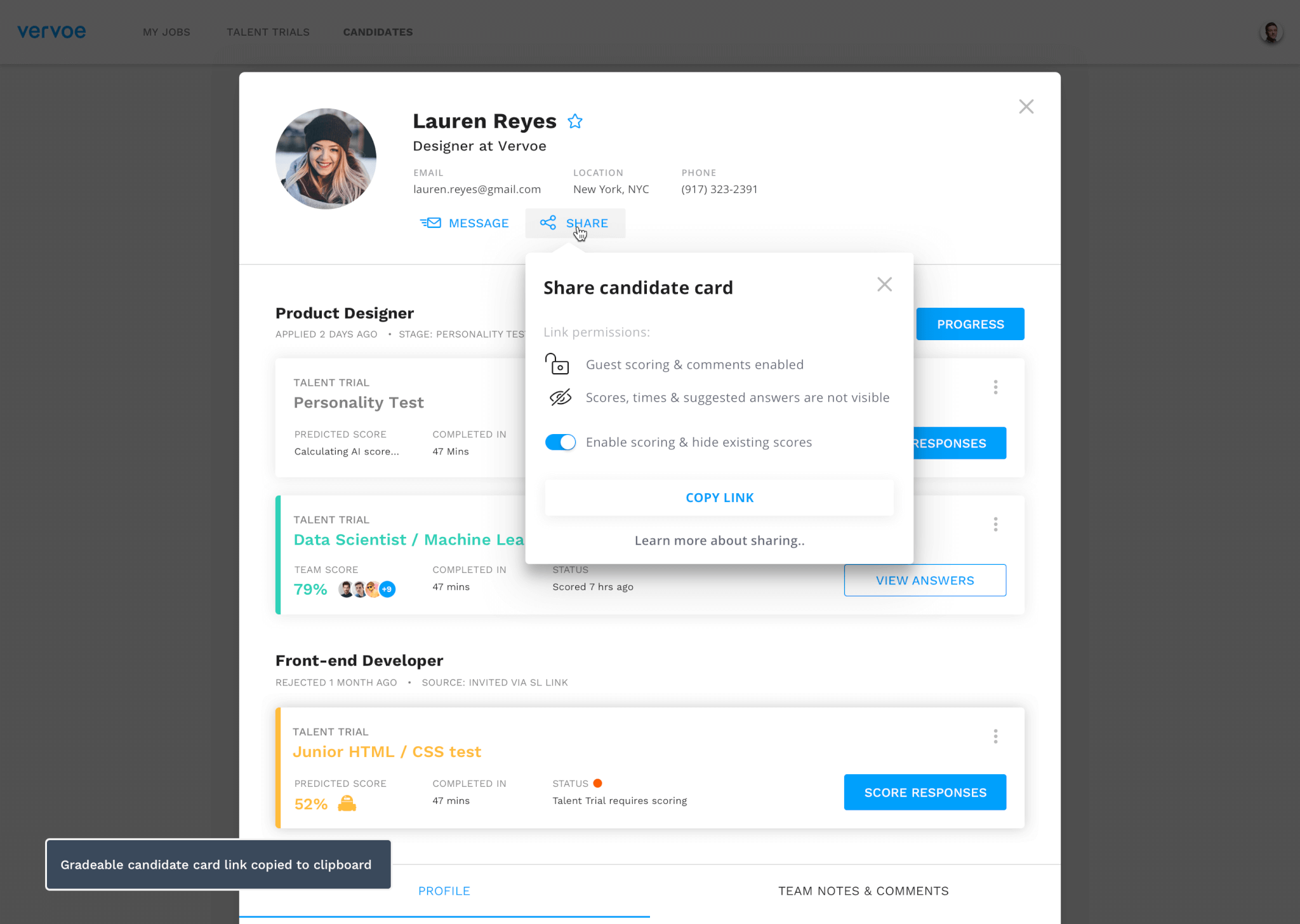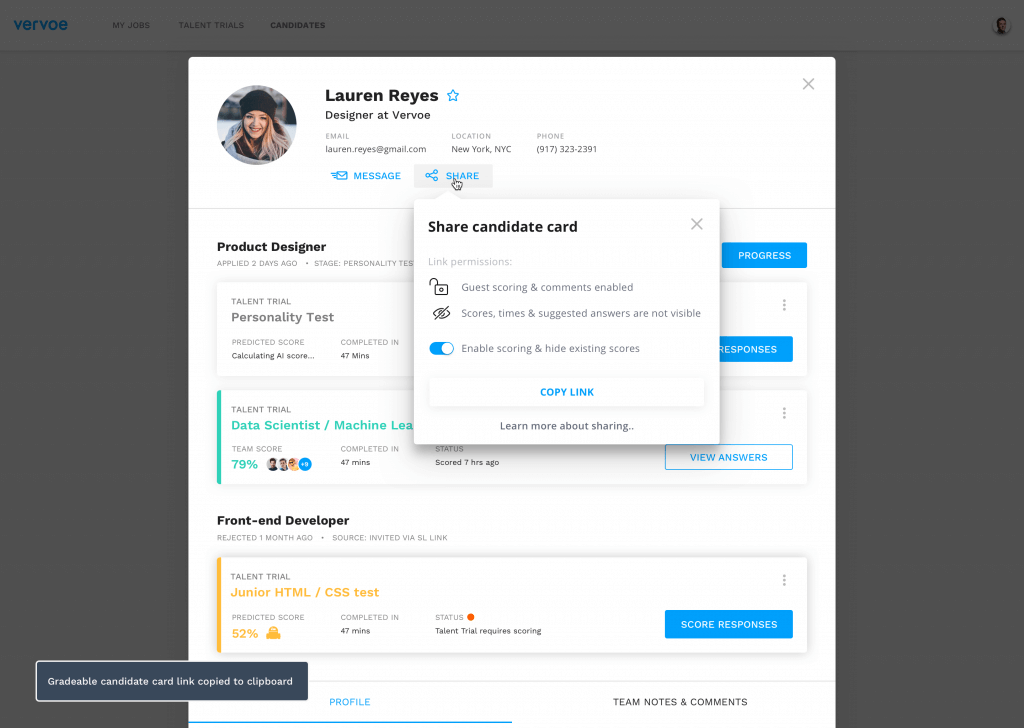 Save time with auto reject
Available to all customers

When you have a high volume of candidate applications, it's always better when you can automate your hiring tasks. If you set up an auto-graded Talent Trial, you can automatically progress candidates who score above a certain threshold, and now you can also automatically reject the candidates who don't score as high. The candidates who don't qualify will automatically receive a rejection email right through the system. Candidates will appreciate you letting them know where they stand in the process.

Remember, you can use our default message or customize it to make it a bit more personal. You can learn more about this feature here.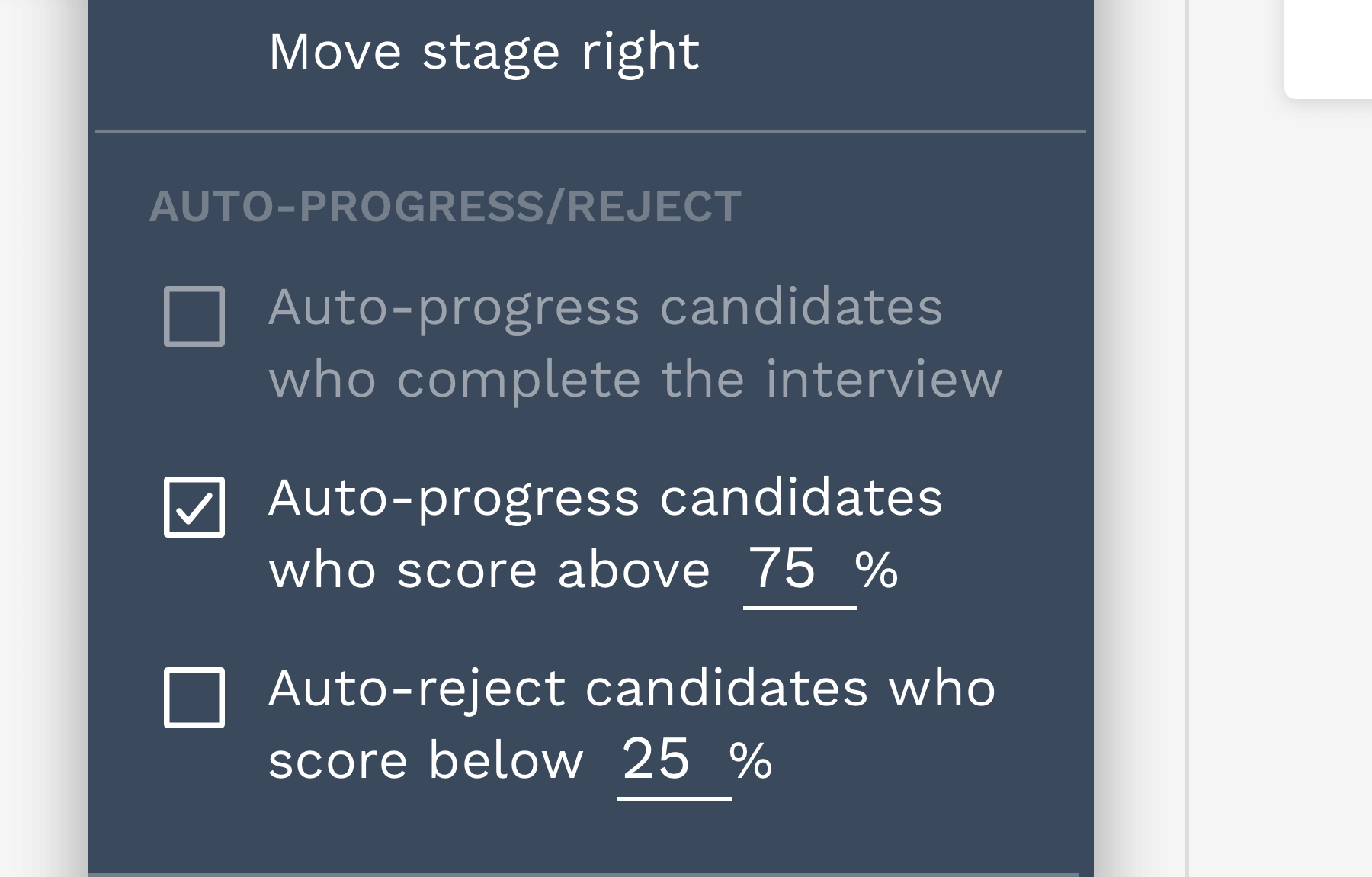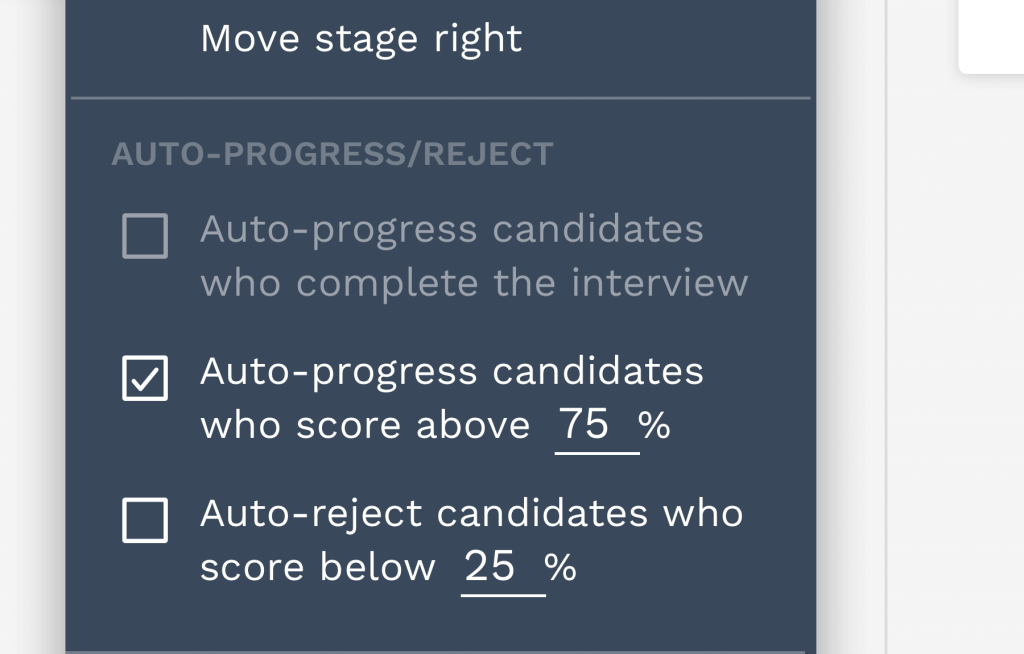 Speed it up
Available to all customers
If one of the questions in your Talent Trial requires a long video response, you can now control the playback speed. Increase it to get through a long video or slow it down so you can jot down notes. Hover over the video, click on the settings icon on the bottom right and then select a speed. Easy!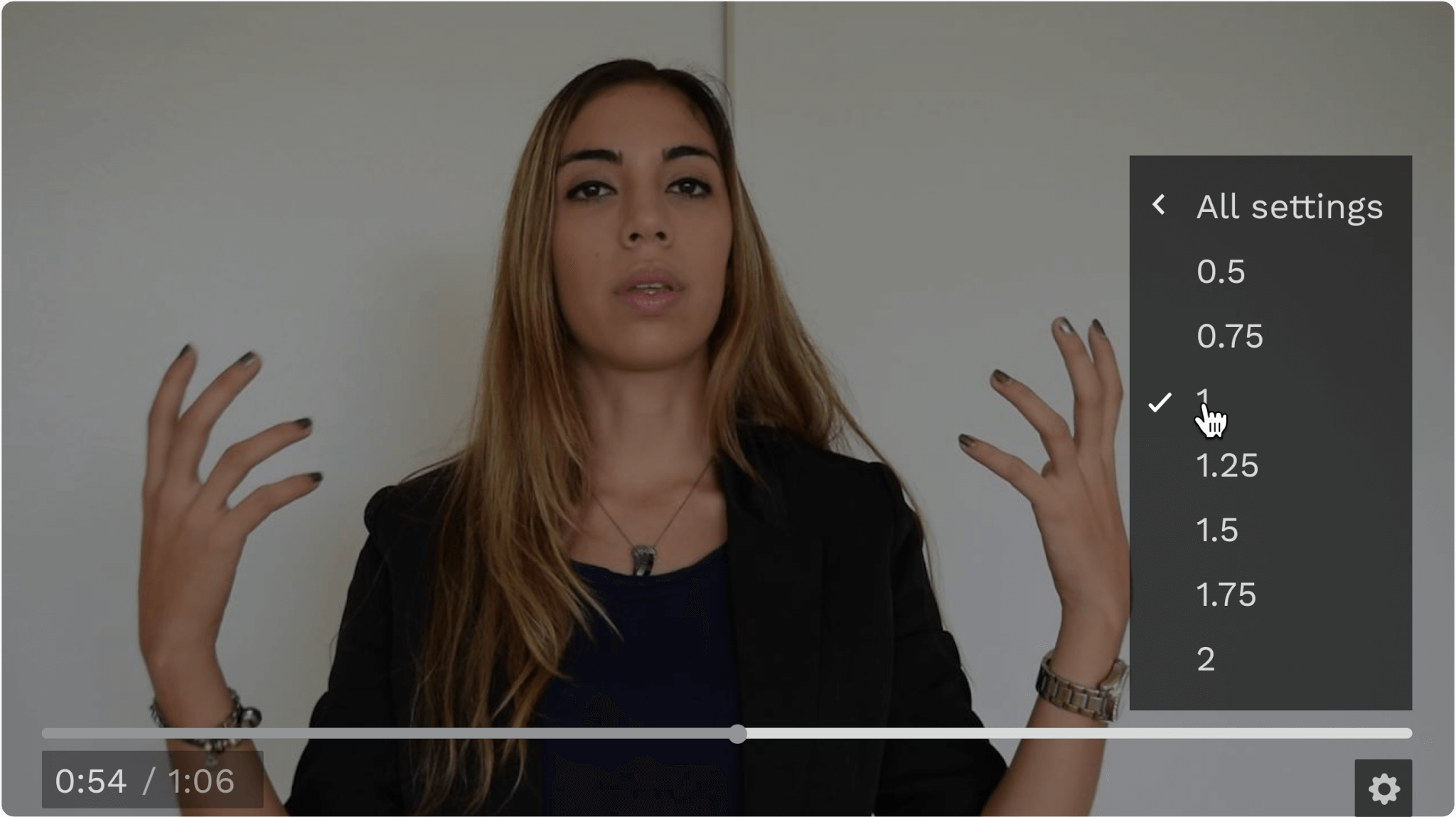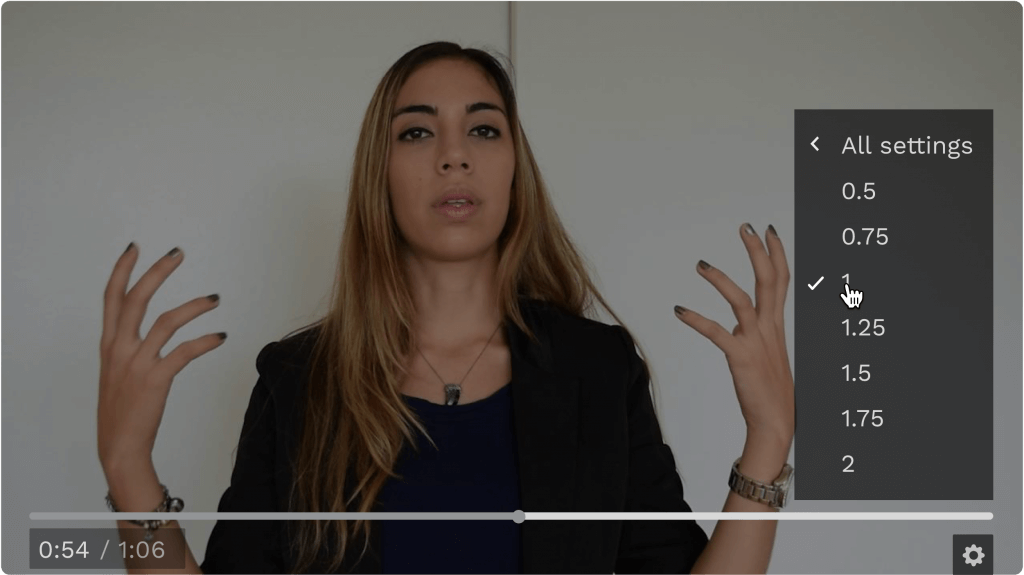 Required Questions
Available to all customers
Is there a question or two that a candidate must answer to submit their Talent Trial? You can now set questions as required in your Talent Trial. Use this feature moderately and avoid adding timers to the required questions. If you add a timer and the candidate is unable to respond in time, you will not get a response, therefore, resulting in lower completion rates.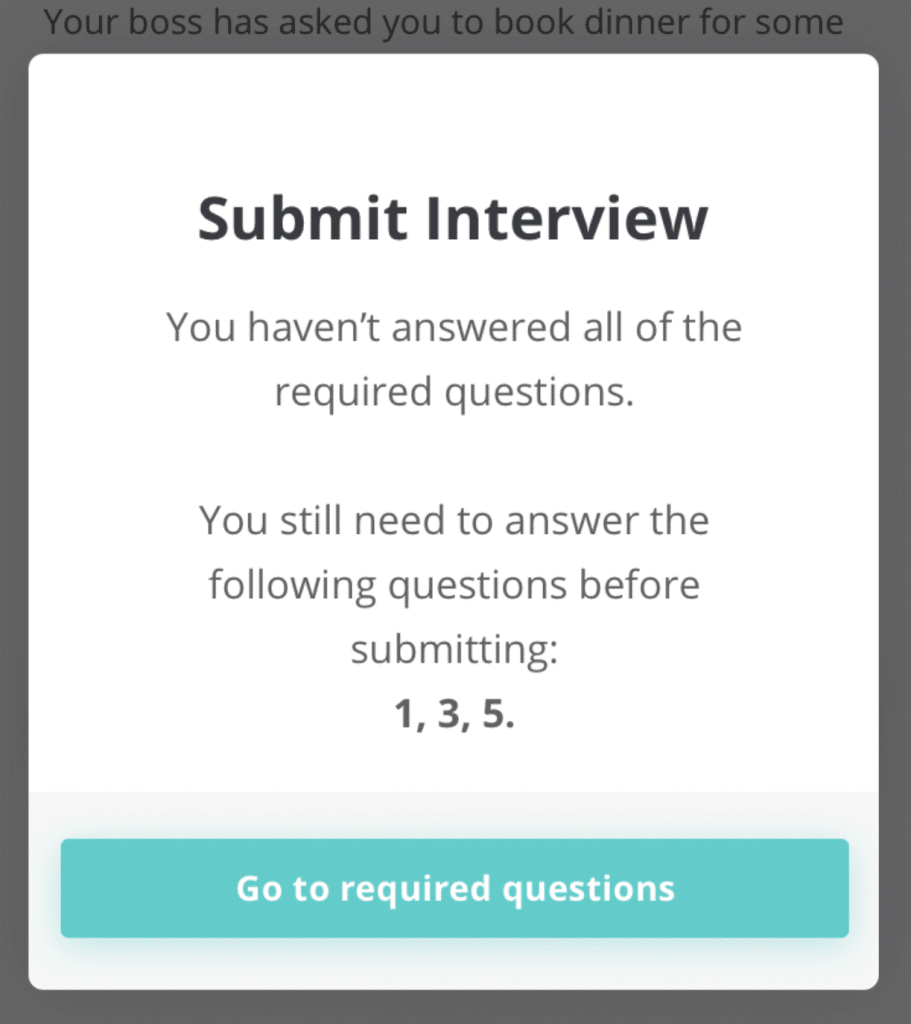 Improved invite candidate screen
The Invite candidate screen has a new user-friendly design. Our user research and data showed that most employers were inviting candidates via email so we now default to this option. You can even preview and customize the email message sent to candidates you invite right through this window. We also improved our CSV import function so you can quickly send out email invitations.
If you prefer to create job links or use one of our other options, click on the "Post Job" tab. For more details on inviting candidates, read here.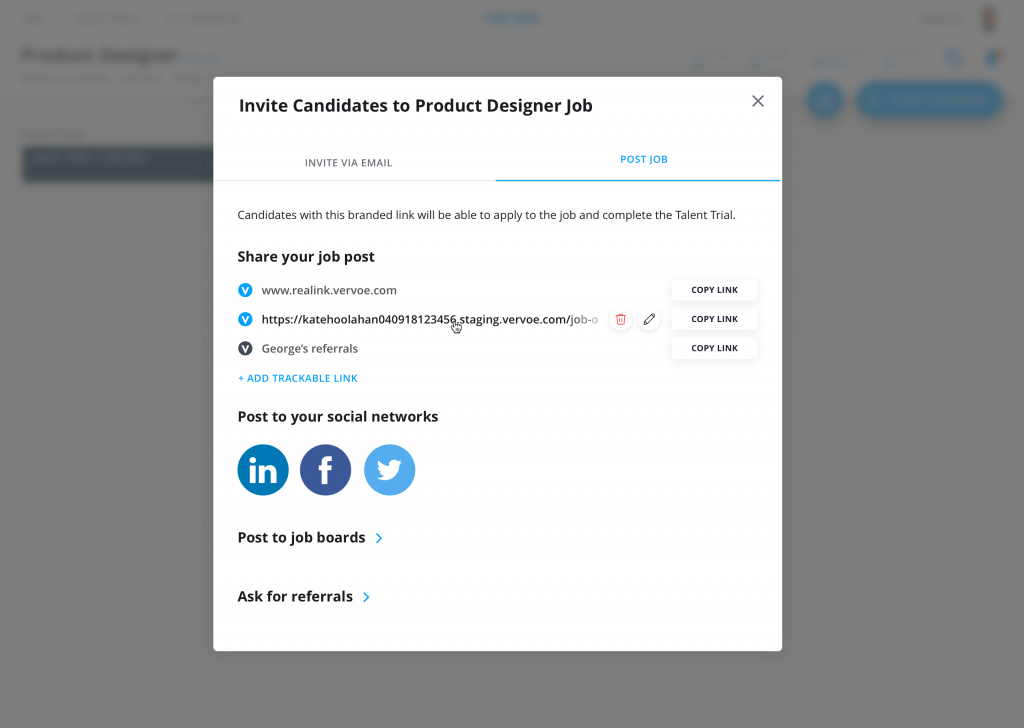 Improving and developing new features
We've made some significant upgrades to the backend so we can develop features even faster.
We appreciate and love feedback, so make sure to share your thoughts so we can plan on features that will improve your experience.
Candidates share their thoughts with us every day which helps us improve their experience as well.
As always, happy hiring!