It's been a huge quarter for new features and app improvements, and a great way to finish the year off strong! 
This quarter, we've been working hard behind the scenes to bring an exciting range of new features and enhancements to our customers — including a more unified user experience across assessment settings and stages, assessment branding updates, and custom URLs. Plus, candidate invite statuses and many more enhancements. Keep reading to find out everything you need to know!
Assessment Settings & Stages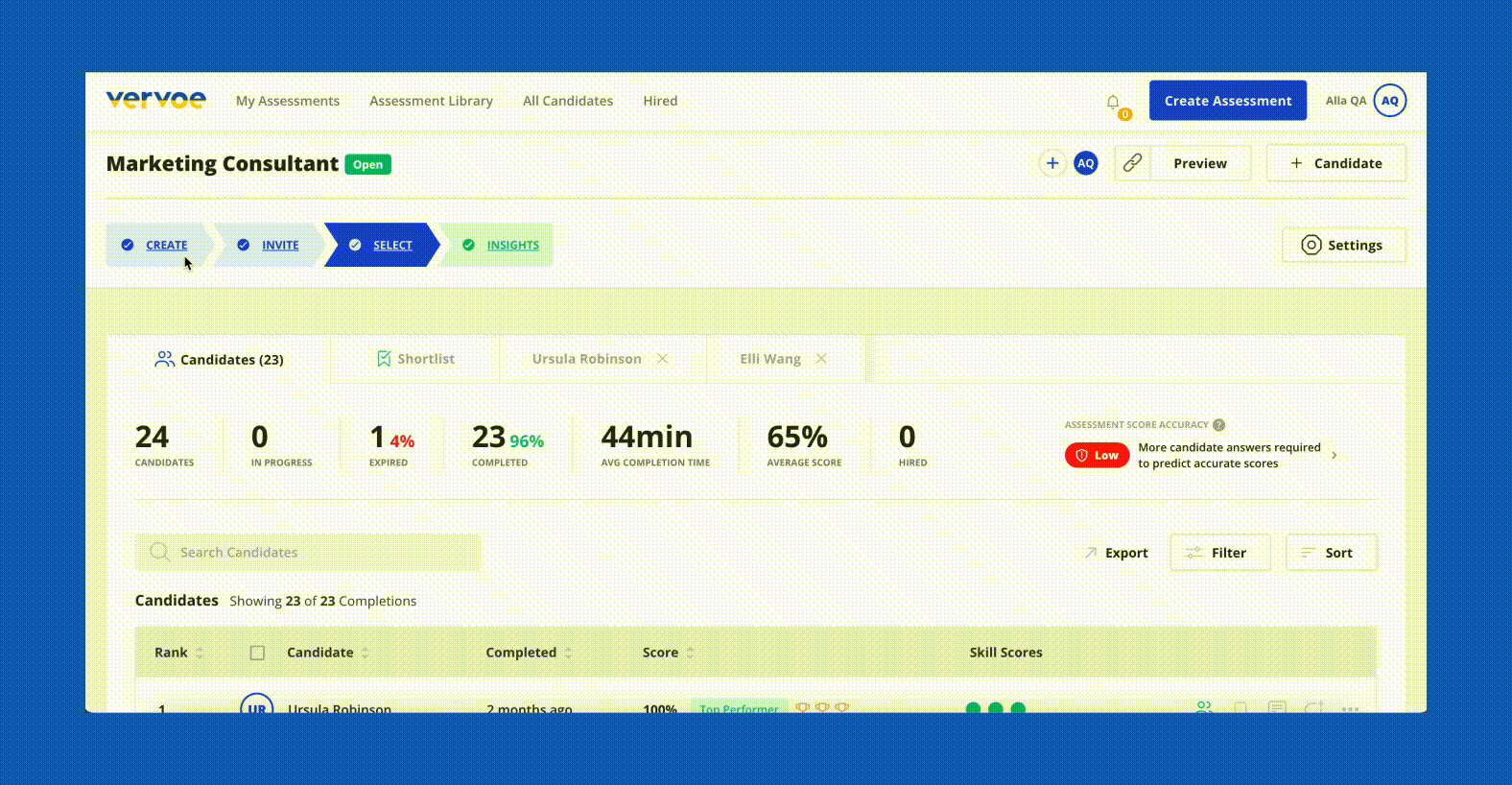 We've consolidated all assessment settings into one 'Settings' page — including skill groups, invitations, deadlines, and candidate communications so that you can find everything in one place, with all best practice settings as default.
Bold new assessment stages replace the old structure to provide even more clarity on where customers are in the creation, invitation, and selection workflow. We've also moved assessment insights into this flow, so it's easier for customers to review their data. Finally, all this means you'll enjoy a wider, more intuitive workspace.
Company Branding Updates & Custom URLs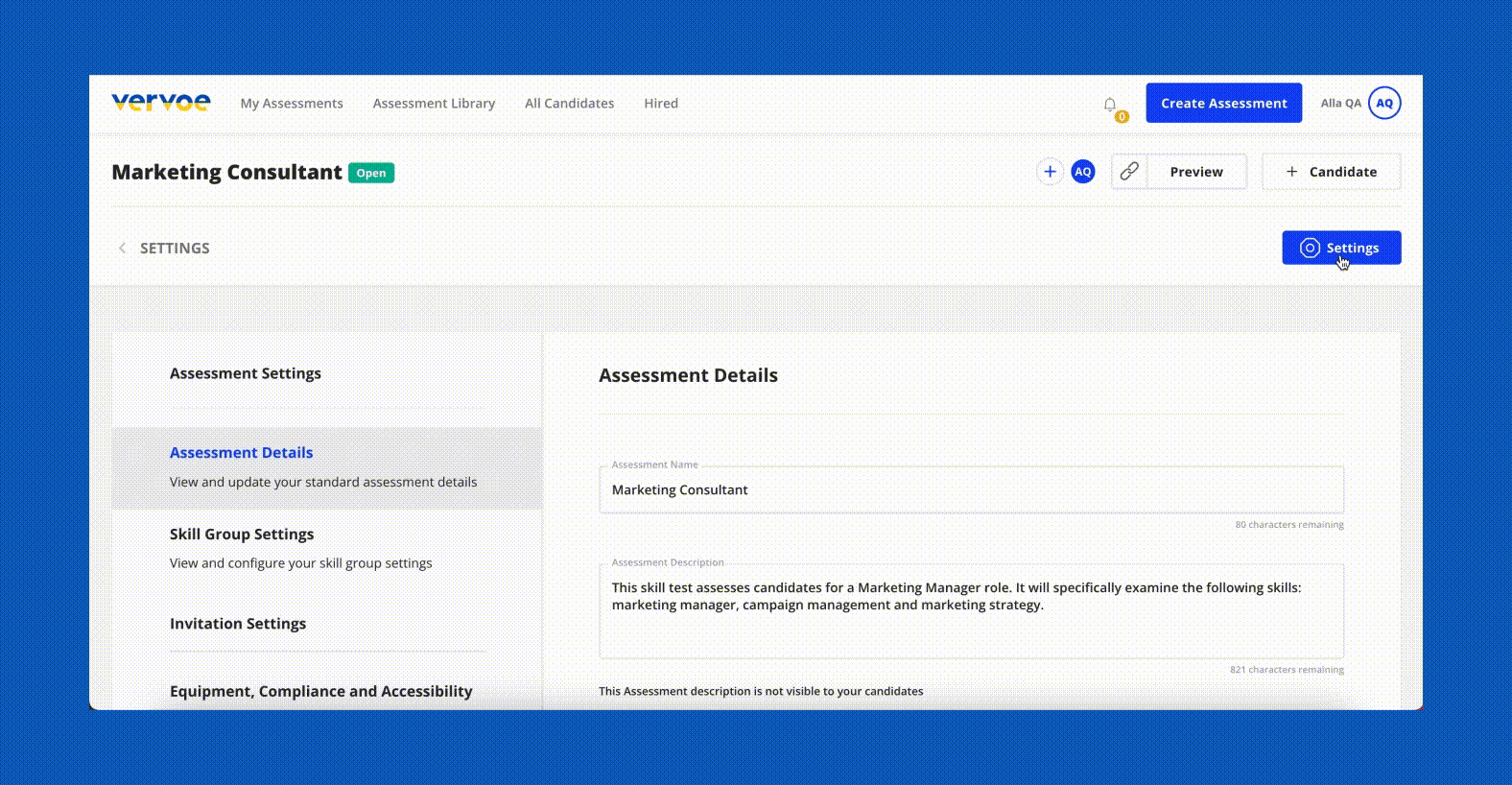 You can now customize the branding per assessment in your account — a game changer if you're recruiting for different businesses and departments! In account settings, upload multiple logos and set colors in the new 'Branding Details' section. You can also now set custom URLs for your assessments.
Candidate Invite Statuses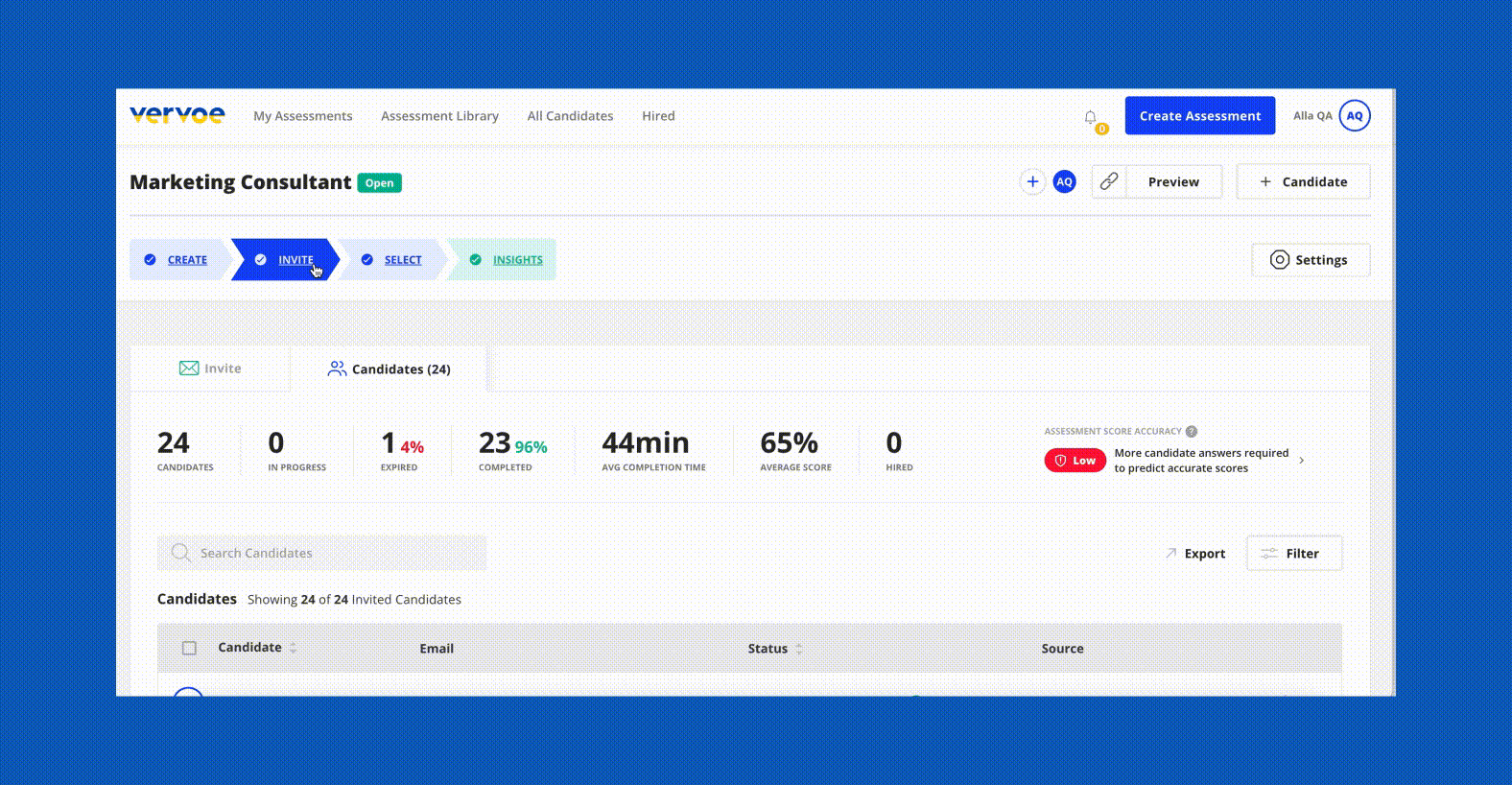 We've added a separate tab to the 'Invite' stage to track your invited candidates through the different stages of their journey. Find a more detailed breakdown of applied, started, and completed candidates, including if they've opened the assessment, to help you identify your top candidate sources and engagement statuses.
Enhancements & What's Coming Soon
Candidate Experience & Preview
Candidate experience has been updated to include more prominent employer branding, including a company color-matched header. In-app customers can also see the real candidate view when previewing assessments.
Personalize your candidate emails with their first name as an editable part of the email body for Invitation/Reminder/Rejection Emails. Employer and candidate emails have also been split to improve email deliverability.
Coming Soon
Vervoe's six Cybersecurity Simulations place candidates inside a live terminal to review, manage, and respond to a range of use cases, from updating firewall systems to communicating risk to predict job performance.