You spoke and we listened! This month we've released some really exciting features and improvements we think you'll love; including the highly requested typing test, revamped candidate share cards for better internal comparison, mobility and collaboration and added the close assessment by date feature. We've upgraded both the candidate and employer experience in this release, so your team can make impactful hiring decisions. Continue reading to learn everything you need to know about this month's release. 🎉
Typing test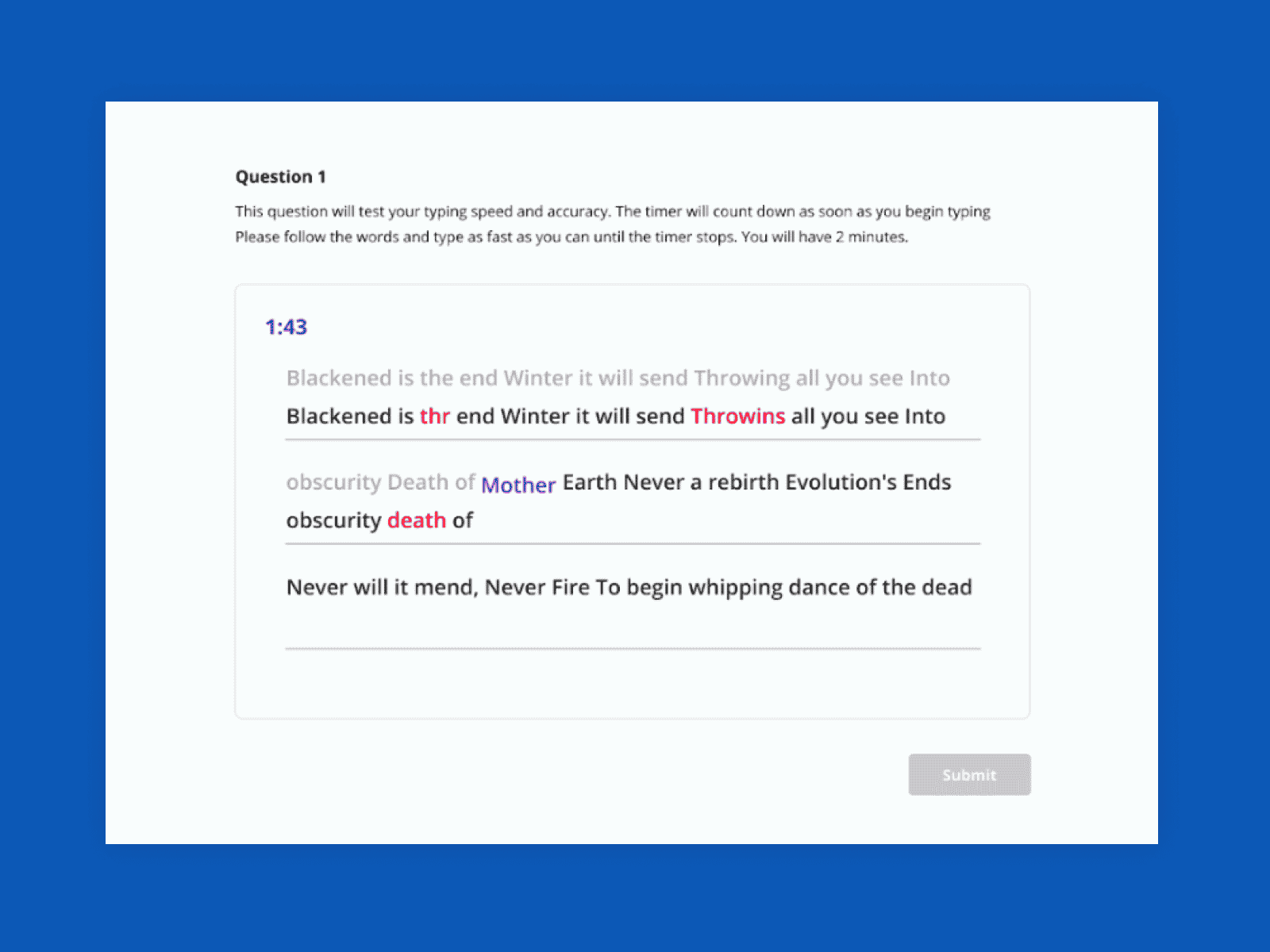 The typing test is a practical assessment measuring a candidate's typing speed and accuracy, customers can now implement a typing test right into their Vervoe assessments! The Typing Test is available as a question type for all plans (including the free trial)! It can be added to an assessment from within the "Create" editor. The test comes with the preconfigured copy for both English and Spanish. The test is locked at 2 minutes to complete and once the candidate begins their first keystroke, the 2-minute timer will begin. As the candidate types, the incorrect text will highlight in red and candidates will get two attempts.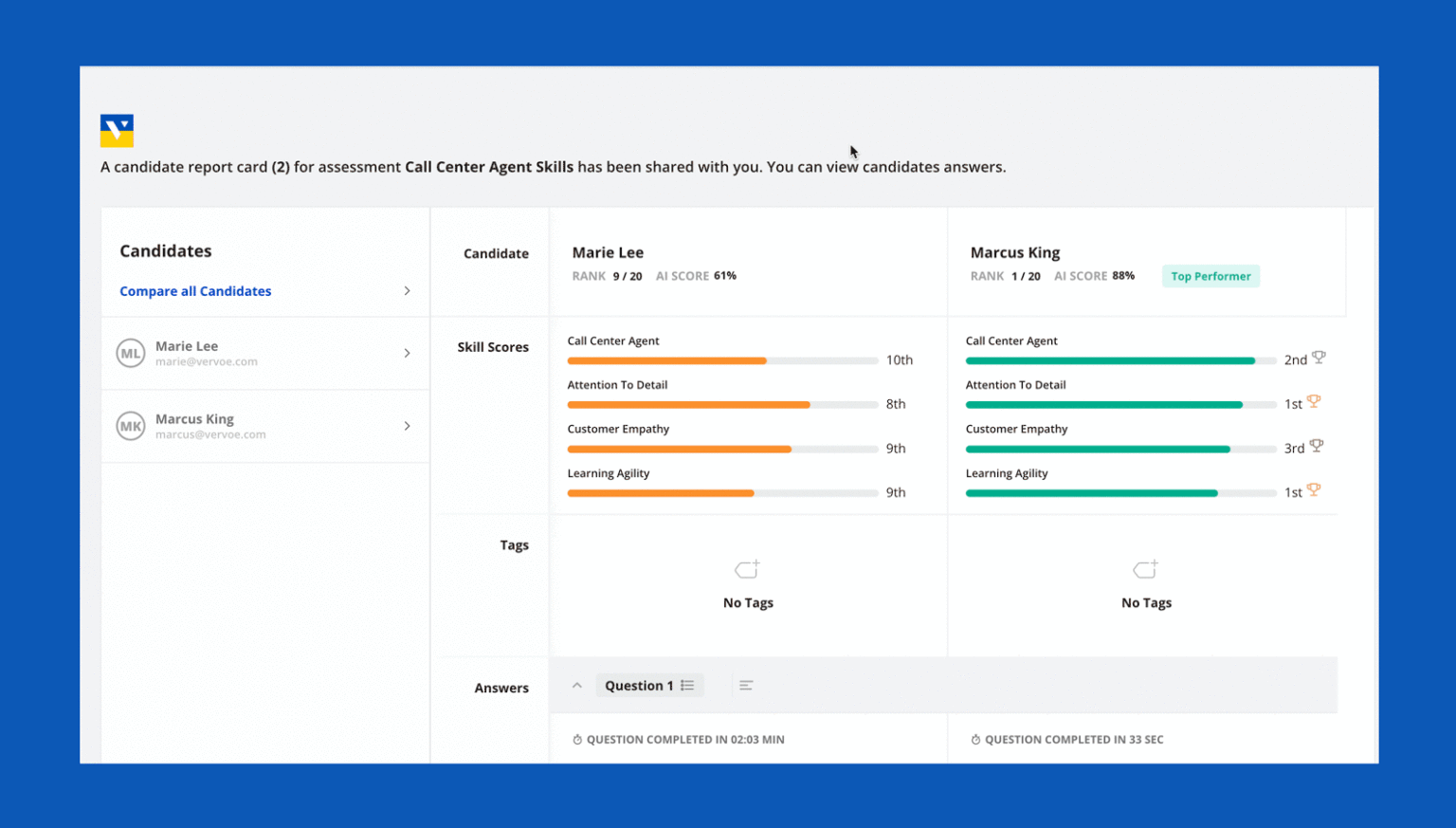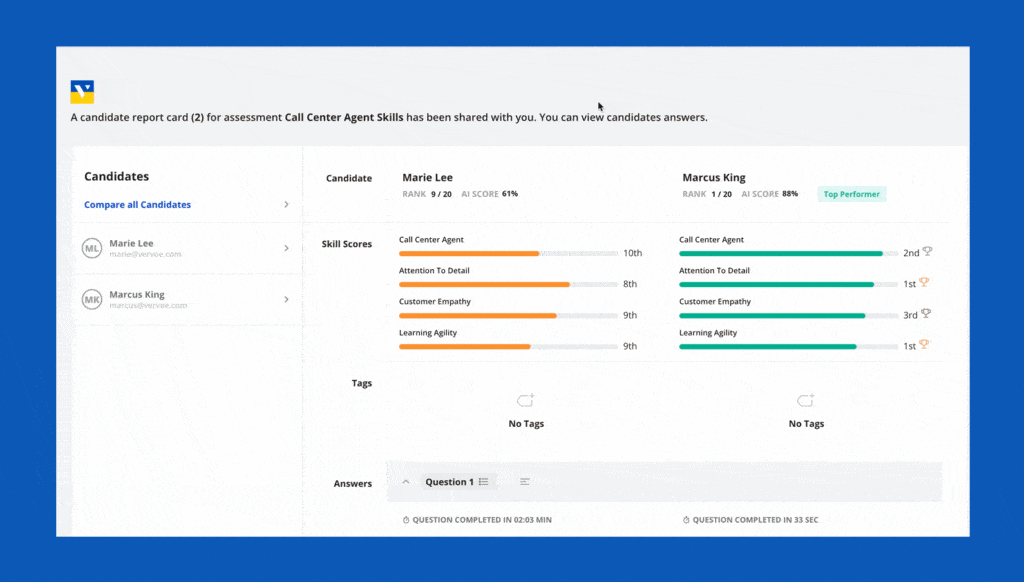 Candidate cards are shareable report cards that let you deep-dive into a candidate's skills, attributes, and responses. This update allows you to quickly share your shortlisted candidates, even with stakeholders who do not have Vervoe access.
Our revamped candidate share cards make collaborating, comparing and scoring candidates seamless. You can share one or multiple assessments the candidate has taken, and the best part is you can share results while hiding the candidates' names to reduce bias. This update also includes the candidate integration card for employers using Vervoe via an ATS. 
Close assessment by date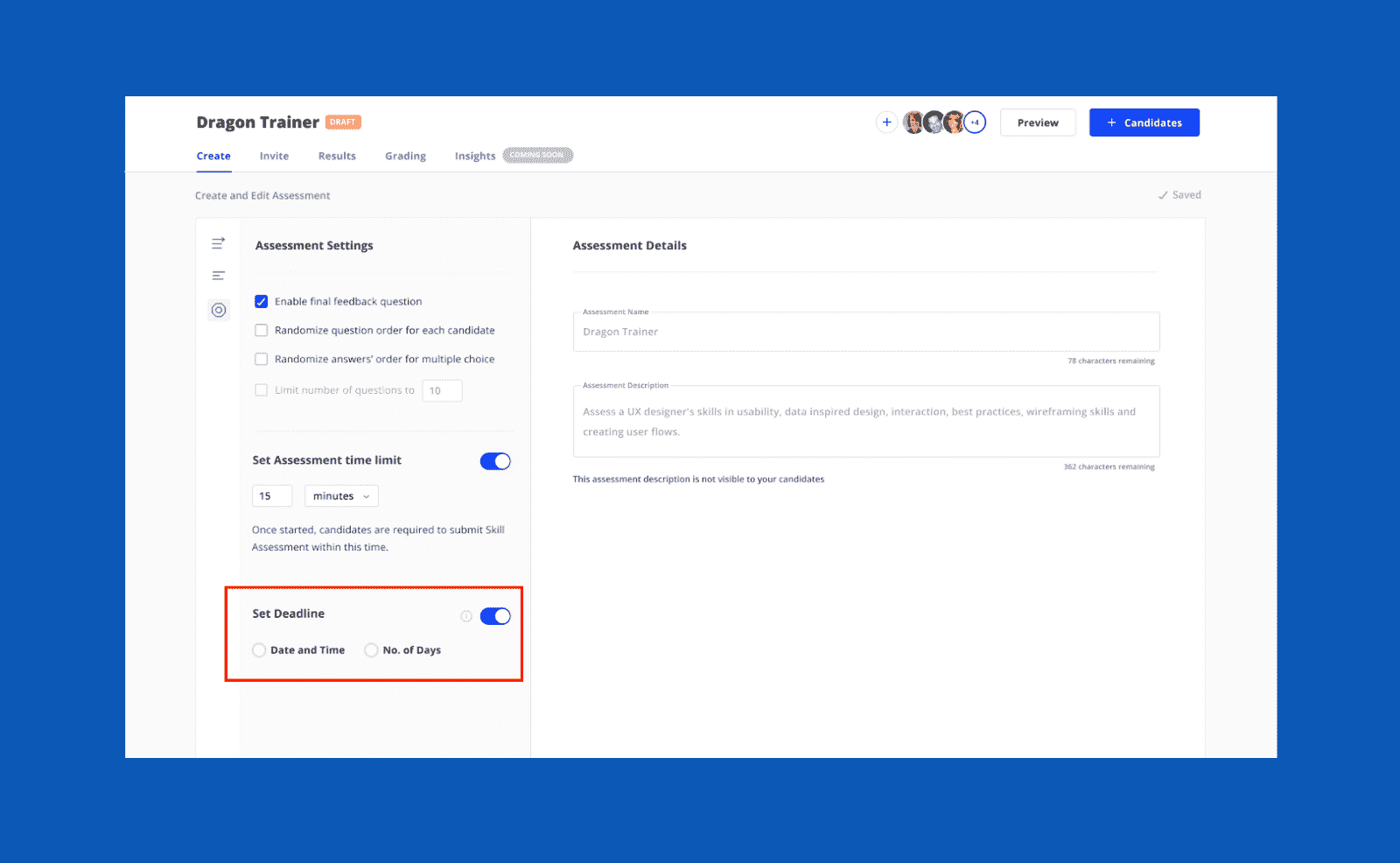 Deadline by date allows customers to close assessments and applications automatically on a specific date. This also means assessment links will automatically disable once the selected date has passed, meaning candidates won't spend time on assessments for roles that have already been filled.