Interviews are one of candidates' most crucial interactions with your company. But the pressure is on more than candidates to make a good impression. The nature of the interview hugely affects the candidate experience, which is an essential metric for evaluating your work culture.
This article sheds light on the signs of negative interview experiences, their effects on your company, and how to improve your interview process to create better candidate experiences.
Signs of negative interview experiences
Interview experiences are subjective, but certain signs or things could trigger negative ones during the recruitment process. Awareness of these potential disruptors can help avert bad candidate experiences early.
1. Repeated or long waiting periods between interviews
Repeating interview sessions or making candidates wait longer than expected are early indicators of a negative interview experience. They make the hiring process redundant and minimize candidates' enthusiasm to be a part of your company. Also, actively job-hunting candidates will likely have other interviews.
In this case, repeated or long waiting periods between interviews impedes their job search progress, casting a poor light on your company. As a result, candidates would rather focus on other job opportunities than deal with extended rounds of interviews, which does not guarantee employment.
2. Asking predictable questions
It is expected that interviewees prepare before attending any interview. Thus, they know common interview questions and possible answers.
However, asking predictable, cliche questions like "Where do you see yourself in the next five years?" show candidates that you put little or no effort into the interview, drastically affecting how keen they are to work with you. Cliche interviews translate to bad experiences for most job seekers.
3. Taking too long to respond after an interview
For job seekers, getting to the interview stage increases their hope to be part of your organization, as it proves your interest in what they can offer. However, taking too long to respond after an interview ruins that experience.
Candidates seldom appreciate being kept in the dark after an interview. It leaves a bad taste, festering feelings of frustration and incompetence. Job seekers want to know your verdict promptly; anything else is a recipe for negative interview experiences.
4. Unclear expectations and job requirements
Unclear expectations and job requirements make for unsettling interview experiences. No one likes to blindly commit to a cause without learning about working conditions, remuneration, measurable KPIs, etc.
If the job expectations are vague, candidates will find it challenging to understand their place in your team. Unclear job requirements also give the impression that you don't know exactly what you are looking for as a company.
5. Poor interview preparation and logistics
Most candidates prepare judiciously before attending an interview. Is that the same for you as an employer? Interviews are not spontaneous exercises. On the contrary, they greatly influence your hiring experience, so proper preparation and planning are essential.
Any attempt to wing it only increases the risk of being perceived as unprofessional. Asking the wrong questions, conversing chaotically, and not sharing important details about the job are signs of poor interview preparation.
6. Using discriminatory language
Discriminatory language is a word or slang that verbally attacks one or more aspects of candidates, such as race, gender, and religion. Insensitive language may not be intentional, but the damage it does to a candidate's psyche and overall disposition toward your brand cannot be understated.
Also, since diversity hiring is now a significant subject in corporate recruitment, discriminatory language sets your firm back many decades and is indicative that you are susceptible to biased decision-making — an unwelcome sign for candidates.
7. Being late or forgetting about meetings
Lateness or forgetting about meetings can sabotage your interview process and result in a horrible experience for candidates.
Tardiness speaks volumes of your stance on time management as a recruiter. On the other hand, unexplained absenteeism shows candidates that they aren't important to your company.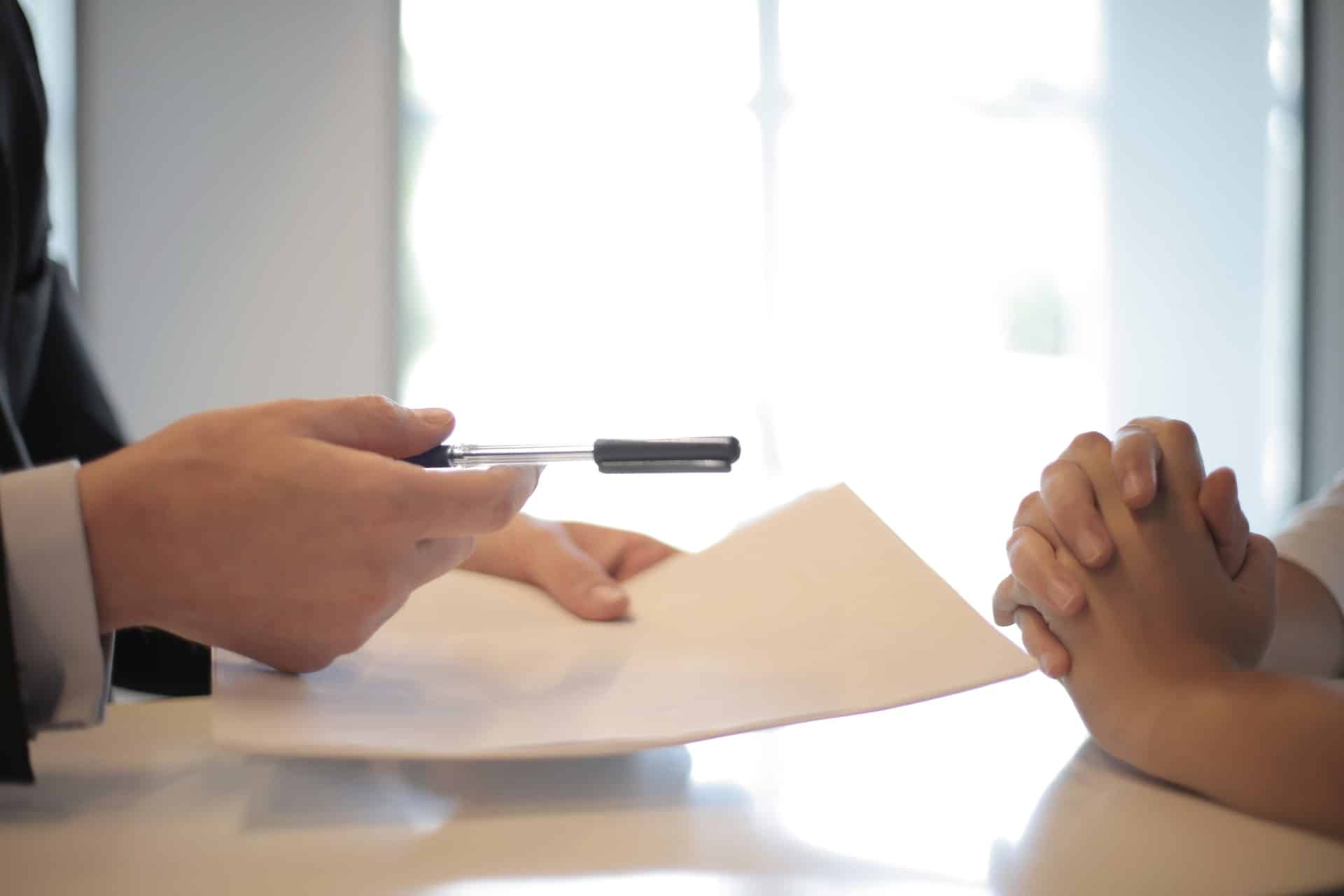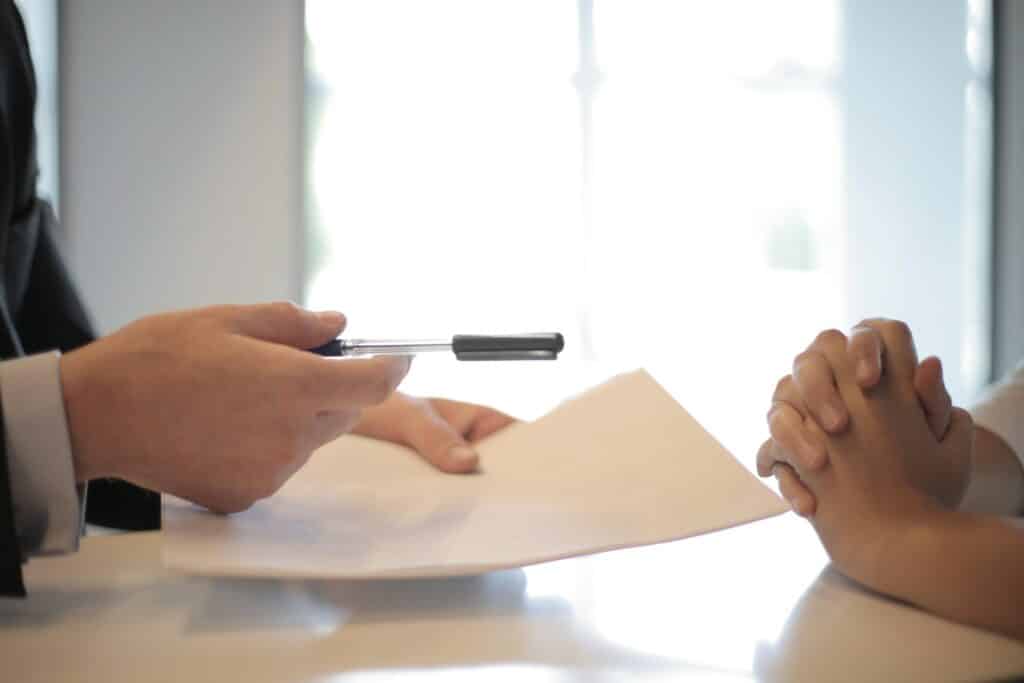 How bad interview experiences affect your company
Bad interview experiences affect your company in many ways. Let's discuss some of them.
1. Poor brand image
Bad interview experiences are like cankerworms. When candidates make them public on social networks, it dents your brand image to potential applicants and customers. As a result, people question your work culture, reputation, and ability to manage human resources.
2. Lack of interest from qualified applicants
Interviews are avenues to know a candidate better and vice versa. How you readily dismiss unfit applicants is how qualified applicants would lose interest after bad interview experiences.
Moreover, job applicants now prioritize a positive work culture. Thus, if your interview process is below par, qualified applicants won't hesitate to distance themselves from your company.
3. Longer time to hire
Poor interview experiences diminish your talent pool because qualified applicants will grow wary of applying to your company. Ultimately, this will increase your hiring time as there are few to no employable candidates willing to overlook a bad interview experience.
4. Negative reviews from previously interviewed candidates
Bad interview experiences unequivocally result in negative reviews. In a survey conducted by CareerArc, 72% of candidates who had a poor experience shared this online or with someone directly. Likewise, previously interviewed candidates with bad experiences are most likely to share their stories about your firm on social media networks and corporate review sites like Glassdoor.
How to improve the interview process
There is no one-size-fits-all method to improve your interview process, as every position will have unique skills that need to be validated and assessed. Despite this, these tips will prove helpful now and in the long run:
1. Set clear expectations with a realistic job preview
Like it or not, time is money – not just for recruiters and hiring managers, but for candidates as well. Therefore, a streamlined interview process should aim to provide candidates with as much information as possible prior to committing to an interview so that both parties can navigate the hiring process in a more efficient manner.

One way to achieve this is by conducting a job simulation prior to face to face interviews. Not only are you giving the applicant a preview of what to expect from the position and showcasing your company culture, but a job simulation is an incredibly effective way to measure and validate the skills of the applicant outside of a resume with minimal bias.
2. Structure the interview process
Once you've completed a job simulation and have clearly defined the job requirements, create standard yet unpredictable questions for all applicants. However, if it's a panel interview, endeavor to review all questions from individual interviewers to ensure objectivity throughout the process.
Then, define the remunerations and perks of the position and create a feedback system for post-interview inquiries or comments from candidates. A structured interview helps you assess candidates against measurable metrics. It also gives each candidate equal opportunities to prove themselves, eliminating all forms of bias on your end.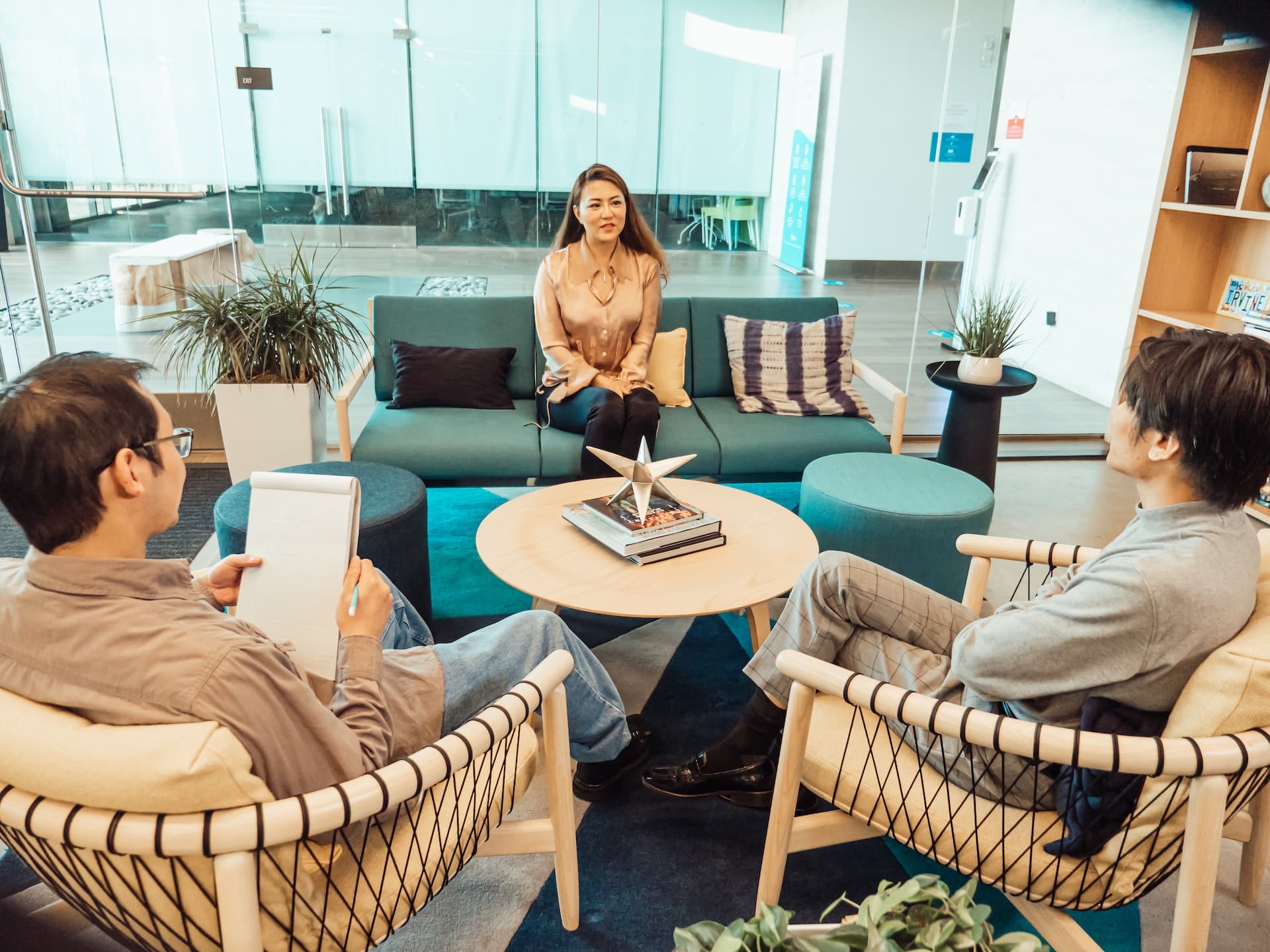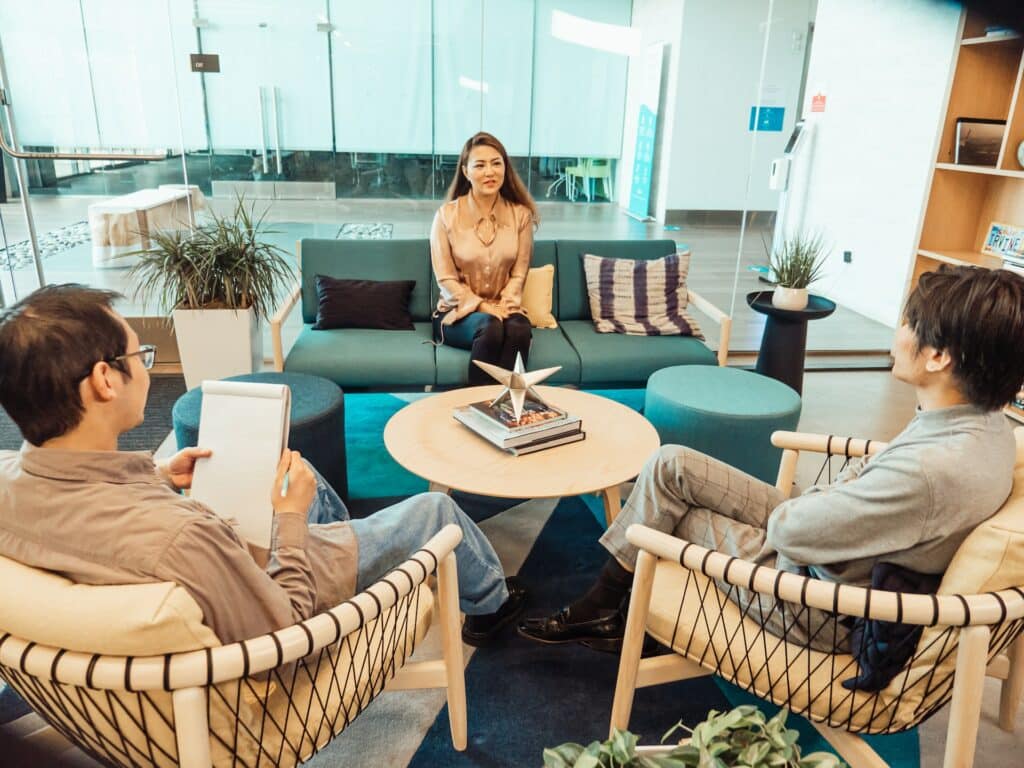 2. Align the experience with your company values
An interview experience that aligns with company values is a proven way to win candidates' hearts, whether they join your workforce or not. It is also one sure way to distinguish yourself from competitors.
Create positive experiences that reinforce company values in words and actions throughout the interview process as candidates interact with hiring managers and employees and tour the company's space.
3. Create a hiring procedure and get everyone on board
Procedures help you understand the interview trajectory and its elements. First, outline your screening process to identify the most suitable candidates.
Then think about how you want the interview to go, including expectations and requirements. Afterward, align your hiring team with their responsibilities to help streamline the process.
4. Be honest and timely
Nothing crushes a candidate's morale like waiting for an interview decision and recruiters being dishonest or vague about their performance. Therefore, you must be honest and prompt when sharing positive or negative feedback to improve your interview process.
If candidates perform well (even if you don't hire them), let them know what you really think. And if they perform poorly, share the negative feedback for improvement instead of going MIA. Be honest about company policies to those you intend to hire so they can make their own decisions.
5. Improve communication with candidates
Effective communication is crucial to the interview process. Throughout the interview, inform candidates of their progress and other need-to-know details.
Establish solid communication via email, text messages, videoconferencing, and phone calls. Here are a few ideas to improve communication during the interview process:
Practice active listening. Even if you have a set of questions prepared, remember that interviews are two-way conversations. Adapt your questions according to the candidate's answers and do not interrupt them when they speak.
Follow up even if you're not ready to move to the next step. Keep candidates interested by sending quick follow-ups to let them know about the status of their application. Let them know exactly where they stand in the hiring process and how many steps are left.
Use text messages for quick interview updates. Texts are discreet and almost instantly read. Extend interview invitations, send interview reminders, or reschedule via SMS. You can also automatically send follow-up texts after every interview to make sure you are on the same page as your candidates.
Improving communication with candidates is also the best way to get feedback on your interview process.
The true business cost of poor interview experiences
Poor interview experiences make it difficult to hire the right people and undermine a company's reputation. Job applicants also assess your company, so suitable candidates will immediately know if the interviewer is clueless or wasting their time.
20% of employees will leave a job they do not feel comfortable in within 45 days. As 74% of companies also report an average loss of $14,900 per bad hire, this can easily be avoided by streamlining your recruitment strategy to include job simulations.
Vervoe is an end-to-end solution that is proudly revolutionizing the hiring process. By empowering businesses to create assessments that are tailored to suit the specific requirements of a role, Vervoe predicts performance using job simulations that showcase the talent of every candidate.
To see people do the job before they get the job, book a demo today and let our experienced team run you through Vervoe's full range of ready-made and tailored solutions.