AI Powered Job-Simulations
Uncover Skills At Scale With Job Simulations
We take skills validation to a whole new level
Test your skills with these simulations
Making skills-based hiring simple
Simulate A Variety of Roles
From Sales, Marketing, Customer Service, Cybersecurity, Coding to QA and more!
Compare how each candidate completed their experience to reveal the best candidates for hire!
Complete your hiring process and shortlist candidates you believe are the best fit for your role.
Immersive work simulations
As the most predictive way to assess candidate skills, watch an Account Executive isolate top prospects, lock in a meeting, demo, objection handle and then close a deal. Or an SEO Manager review a live microsite and make recommendations to improve page speed and optimise content. Or find your ideal Cyber Security Analyst by getting candidates to identify failed logins. No more time wasted on reading resumes or phone screening. With Vervoe, you see candidates in action before making a decision.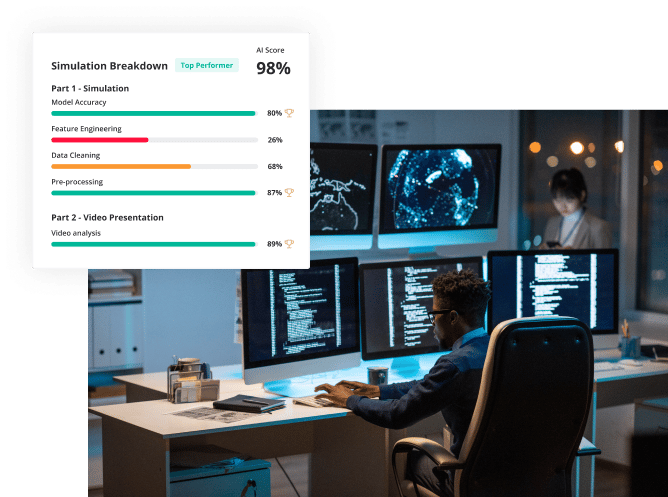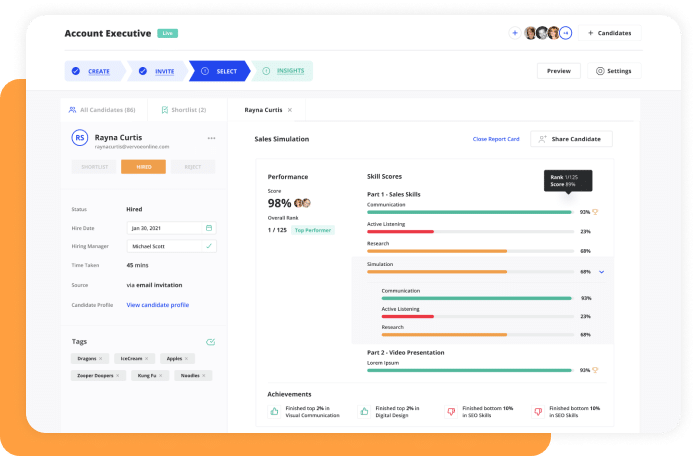 BIAS-FREE HIRING DECISIONS
Vervoe's unique AI grading instantly analyzes responses and ranks each candidate in order of their performance adding efficiency to your hiring process. While our in-depth report cards give you insight into each candidate's strengths and weaknesses and let you watch them in action.
PERSONALIZED COMPETENCIES
Bring your brand and incorporate your company and content within the simulation or assessment workflow to bring your candidate on the hiring journey with you. While the framework of our assessments and simulations are designed to test the right skills you can customise the content, timers, that can still be graded by our AI.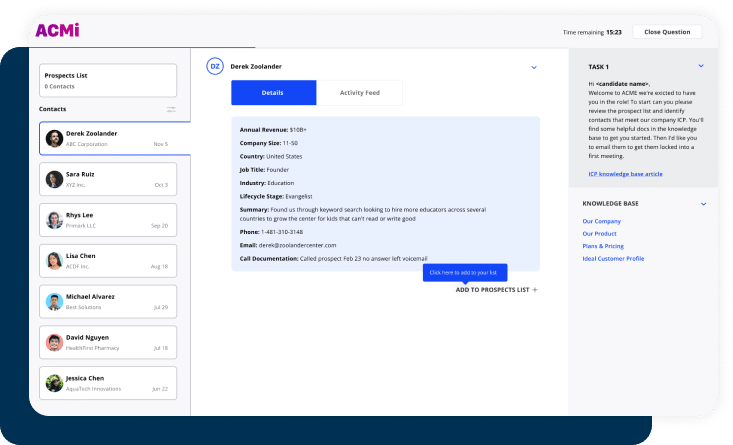 Vervoe's standard anti-cheating features include plagiarism and geolocation detection, locked copy functionality, and content randomisation. Plus our integrated approach to simulations and immersive question types makes tools like ChatGPT redundant as the scenario builds around the candidate with changing variables.
Find the best candidate for the job every time with Vervoe.