SKILLS ASSESSMENT PLATFORM​
Pre-hire skill assessments for any role.
Looking for the best way to screen candidates for any role? Hire 90% faster using customizable skill assessments. 
200+ ready-to-use assessment templates
Global client success team and knowledge base
24/7 candidate help for a great candidate experience
Choose from hundreds of skill assessments to suit your roles, or create your own. Combine technical and soft skill questions into one test, and customize it for your brand.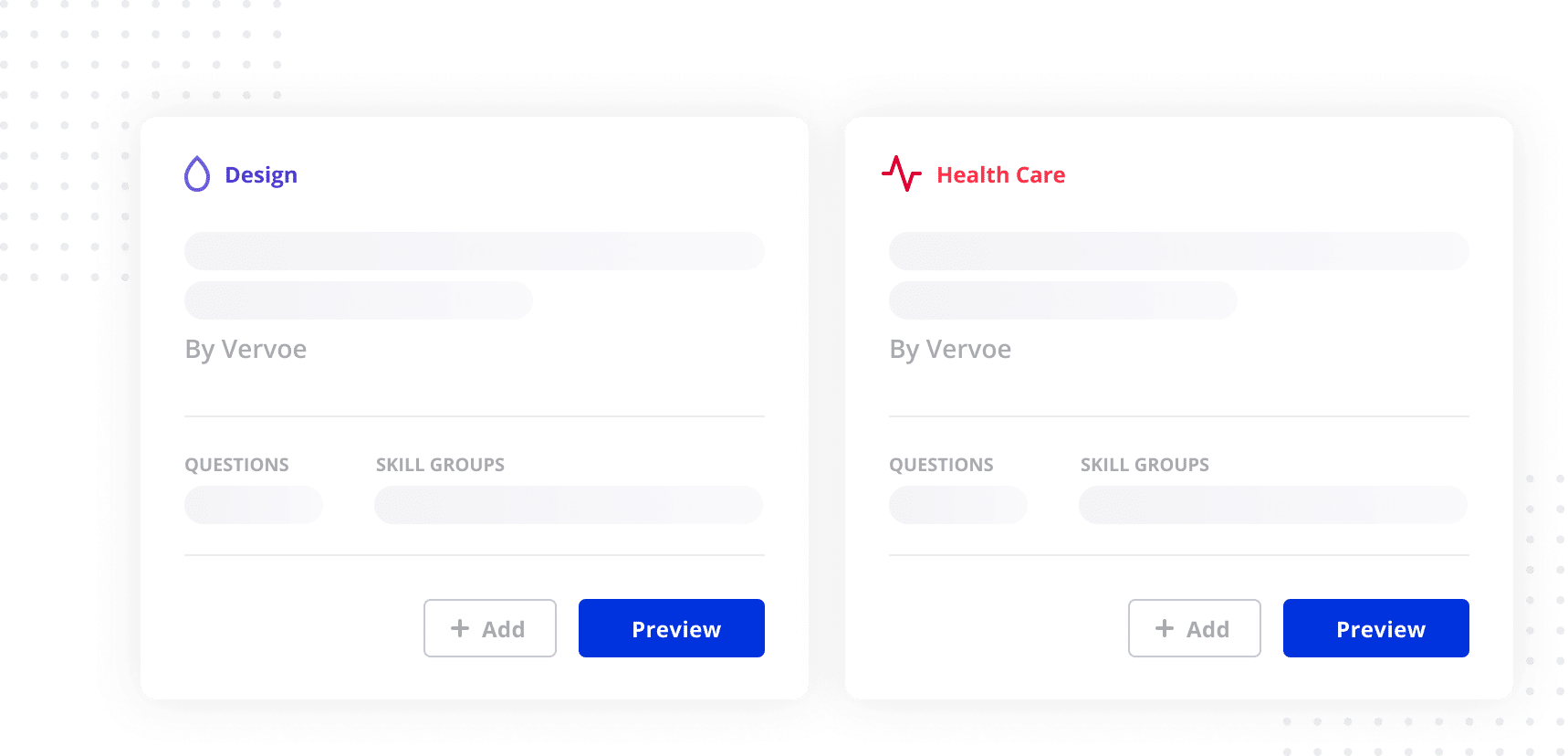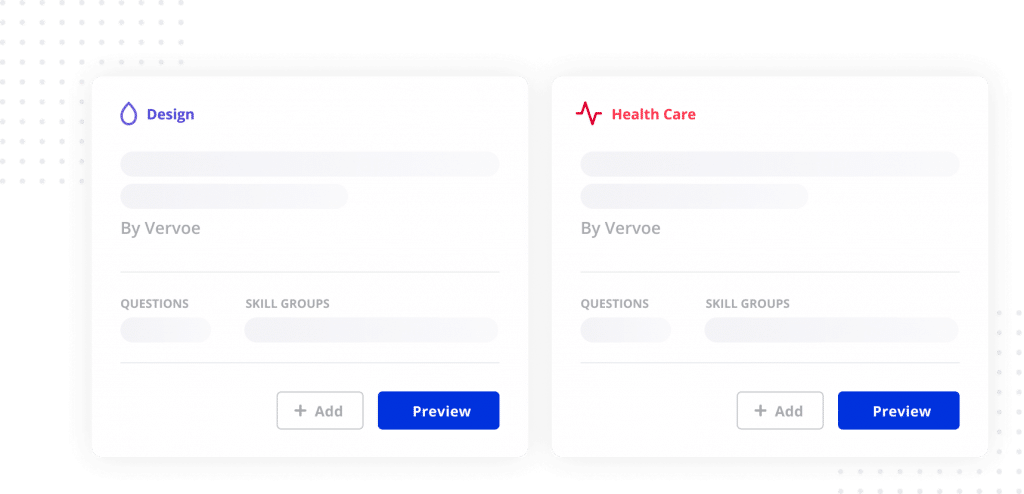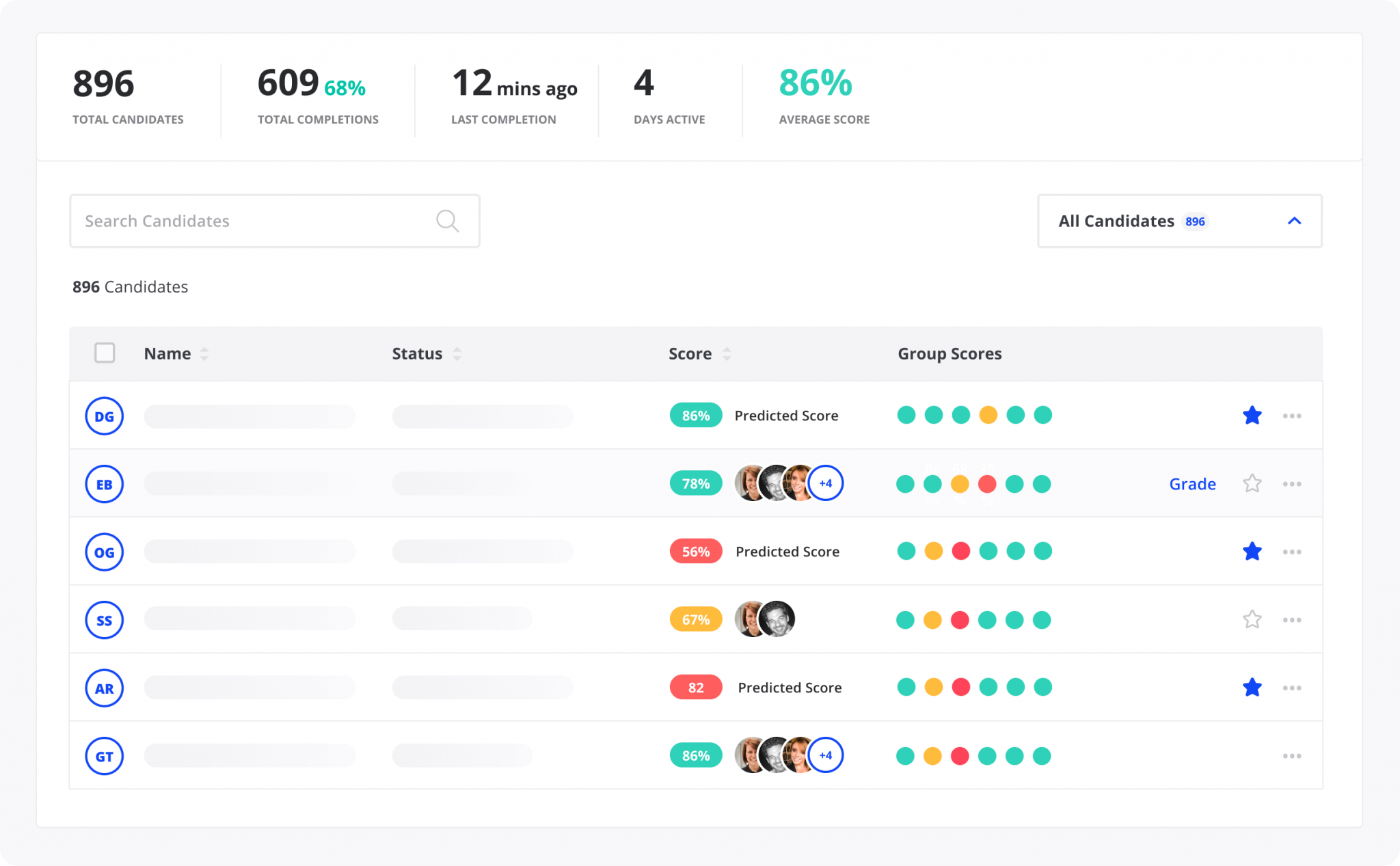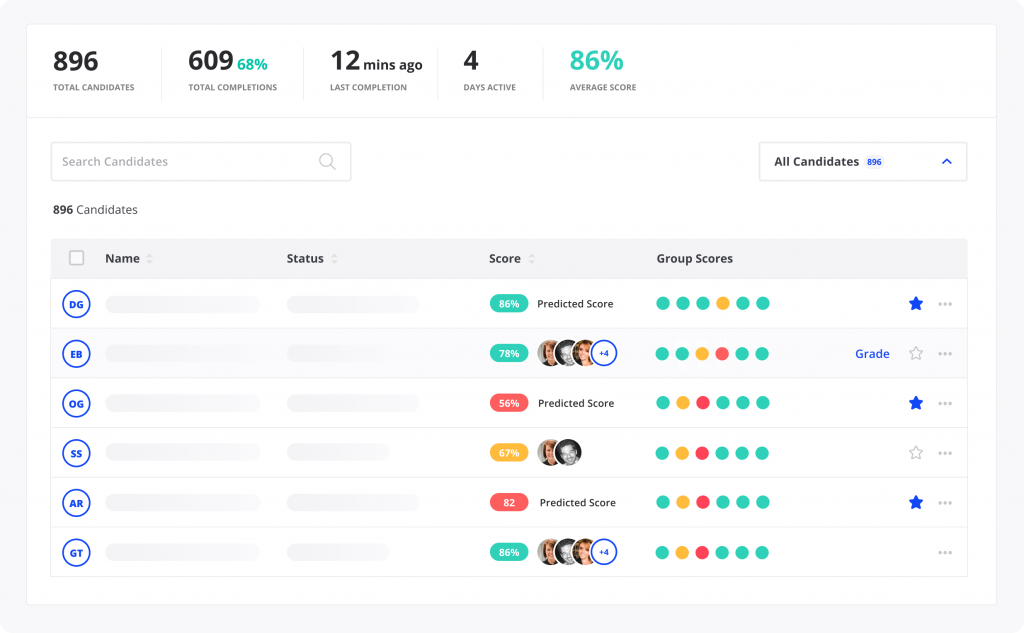 Allow every candidate to complete a skill assessment to showcase their ability. Then, machine learning algorithms automatically rank candidates based on performance.
Focus on the best 
person for the role
Easily find the most suitable candidates and see their skills profile. Focus only on those with the validated ability to do the job.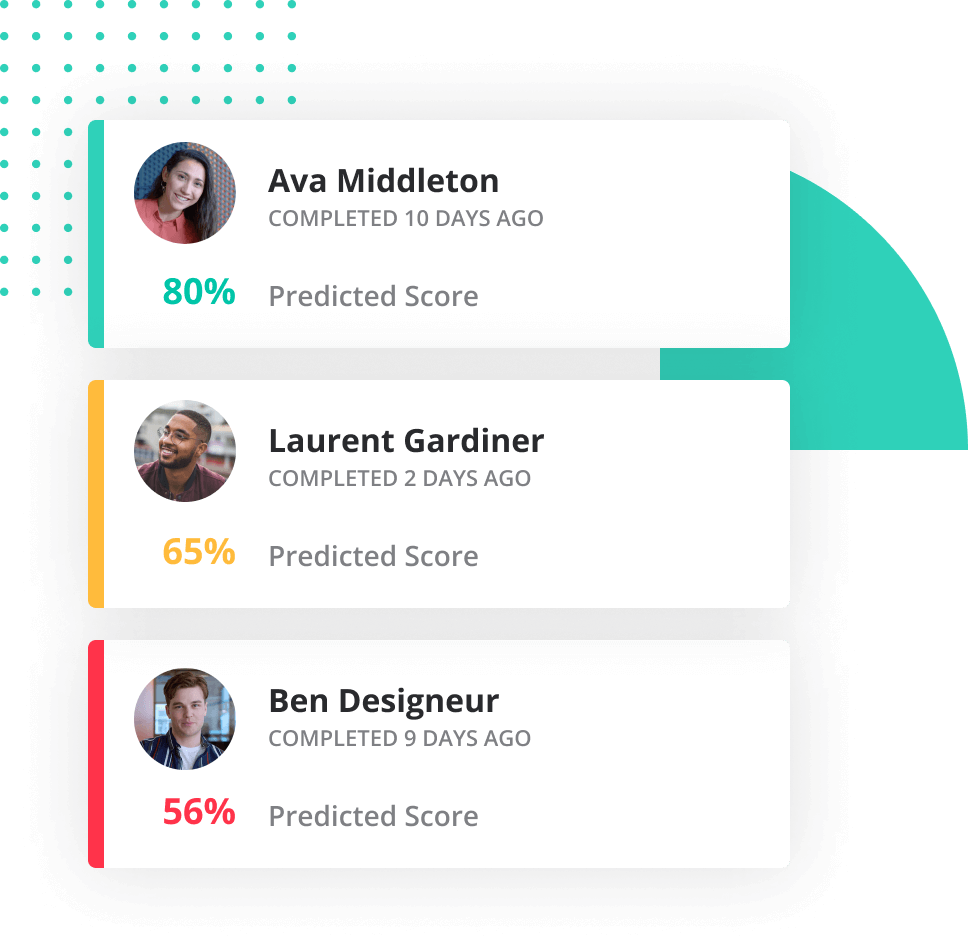 Let every applicant showcase their skills
Use automation and machine learning to scale your skill assessments
Top Reviewed on G2 and Capterra
Vervoe made it easy for us to facilitate an intelligent recruitment process. By using online skills assessments, we could quickly identify a shortlist of candidates.
G2 Reviewer
"Hiring has improved significantly!"
Vervoe enables us to evaluate whether someone can actually do the job before we hire them. All hires through Vervoe have been far more capable from the getgo.
G2 Reviewer
Integrates with your systems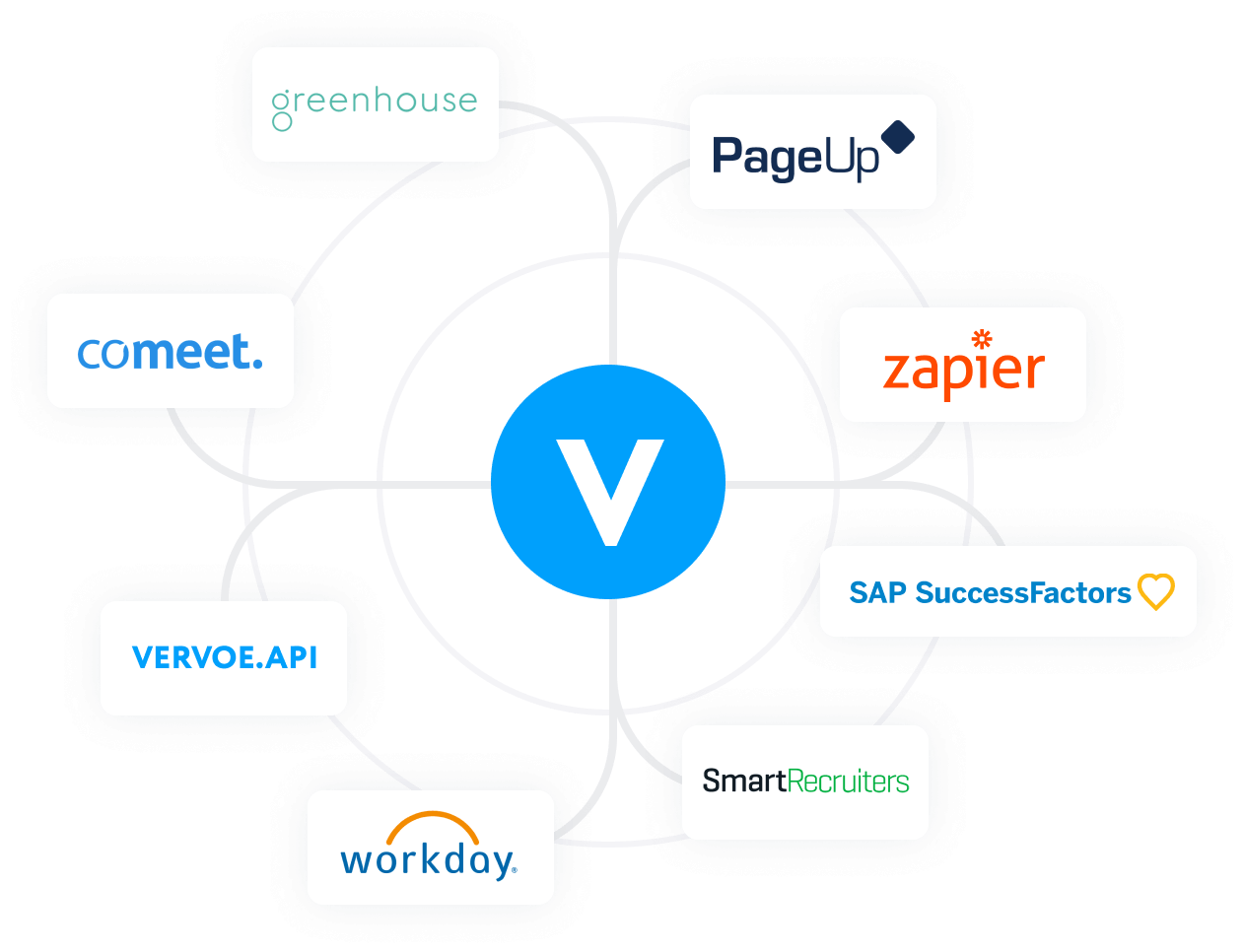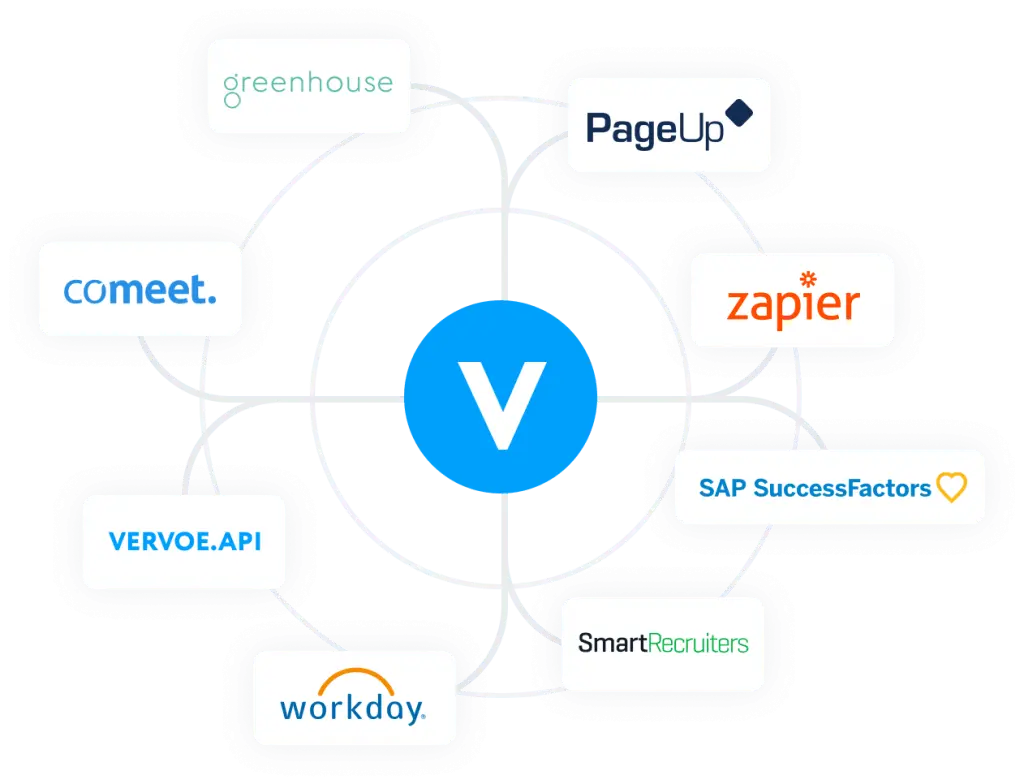 Frequently asked questions
Vervoe is an AI-powered skill testing platform that helps organizations hire the very best by focusing on who can do the job, not who looks good on paper. Vervoe helps organizations make decisions with great confidence, consistently. Hiring decisions are made with ease and at scale by utilizing AI-powered auto-grading that ranks candidates on performance. You get to see how candidates do the job before they get the job.
Vervoe's AI
learns from millions of data points collected from real humans grading real job applicants. Through behavioral observation and natural language processing, our algorithms apply this logic with 80% accuracy to your candidate responses.
Vervoe's AI
will automatically grade your candidate submissions. If you would like for the predicted score to calculate, you will need to allow at least two hours for the system to generate the predicted score while leaving the candidate card in the assessment stage. This also means that you should not grade the candidate manually before the predicted score has had time to calculate. In order to improve your AI accuracy, we encourage you to include examples of correct answers (there is a field to add these when you are editing your assessment questions). The AI also learns from when you grade candidates. As a best practice, we do recommend that you manually score several candidate responses once the predicted score has been calculated.
Skills assessments and all candidate emails are fully customizable. We have customers all over the world, and skills assessments have been completed in many languages, including Chinese (for Uber). Embedded features like buttons are in English and are currently not customizable. Localizing the platform is something we have added to our roadmap but can't guarantee and commit to a time frame.
There's no lengthy implementation or training process with Vervoe. Simply create an account, select your plan and then start creating your assessments. You can choose from our library of pre-built assessments or create your own in minutes.
Vervoe offers much more than your typical
video interview
. You can thoroughly evaluate skills and cultural fit by asking questions, and seeking responses, in any format. In addition to video, you can try file upload and download, audio, text, multiple-choice, and more.
GDPR is a regulation that requires businesses to protect personal data and the privacy of EU citizens. We have updated our
privacy policy
. Please note that in terms of GDPR, we are a data controller and not a data processor. In regards to deleting data, an employer or candidate can request that their data be deleted and we will delete their data within 30 days (per GDPR). For more information about GDPR, please refer to this
article
.
Ready to see who has the right skills for the job?
See how Vervoe skill assessments can help you find the best person for the role