HEAR ABOUT US FROM SEEK ASIA?
Turn unknown candidates into skills-validated employees
See how talent acquisition teams use pre-employment screening software from Vervoe to optimize their recruitment process.
20% commission on all new business referred to Vervoe
A generous 90-day attribution window
Opportunities to earn more in a customer's first 12 months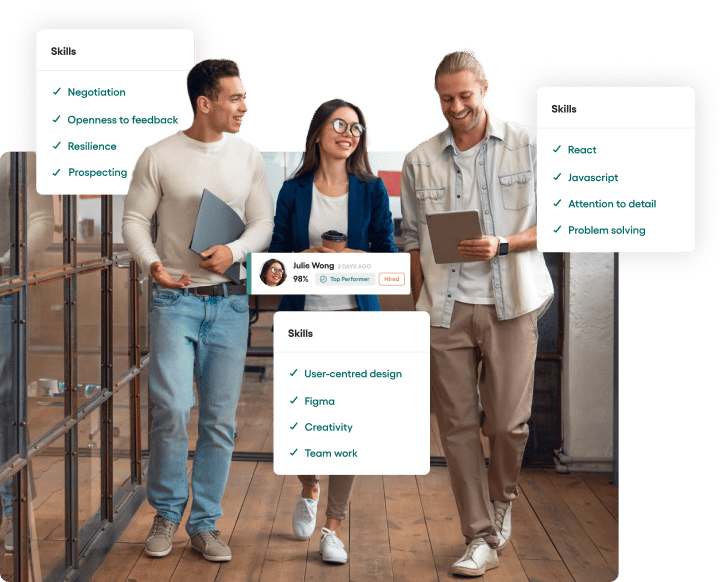 Make the right hire the first time
Confidently make decisions  for your recruitment goals by  testing and assessing each candidate's job-ready skills.
See how they would perform specific tasks required of the role with immersive question types like spreadsheets, presentations, code challenges, and more.
Reduce hire costs and admin
Avoid costly miss-hires by using our AI-powered skills assessments to solve what outdated traditional recruitment methods can't. 
With Vervoe, you can enjoy a more efficient, accurate, and unbiased route to sourcing the best candidates every time.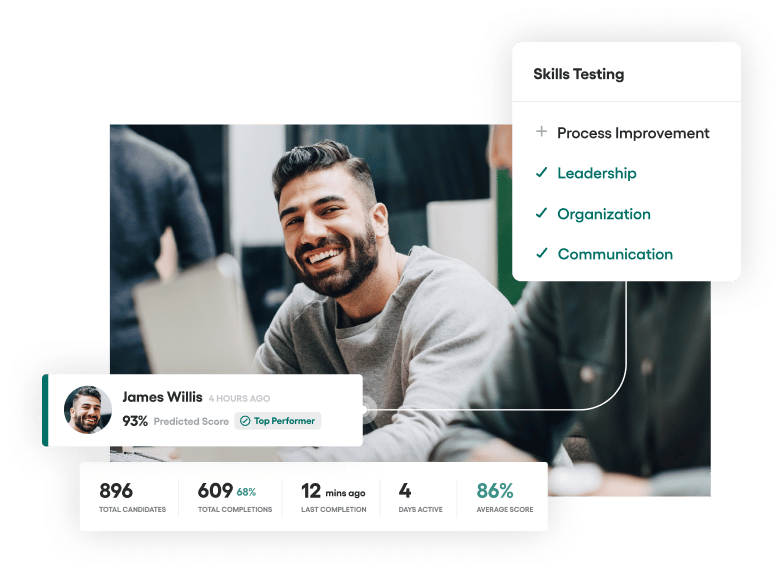 Results that speak for itself
Vervoe's automated screening leads to:
Days average screening time
of Vervoe candidates perform better than regular hiring methods
Reduction in time to hire
of Vervoe candidates are less likely to leave​ than regular hiring methods
See people do the job, before they get the job
Focus on performance, not background. Hire people who are great at doing the job, not just great at interviewing for it.
Test a candidate's job-ready skills, including technical or software-specific, plus soft skills like communication or attention to detail.
10+ immersive question types
From coding challenges to video responses let you see candidates actually do the job before you make a decision.