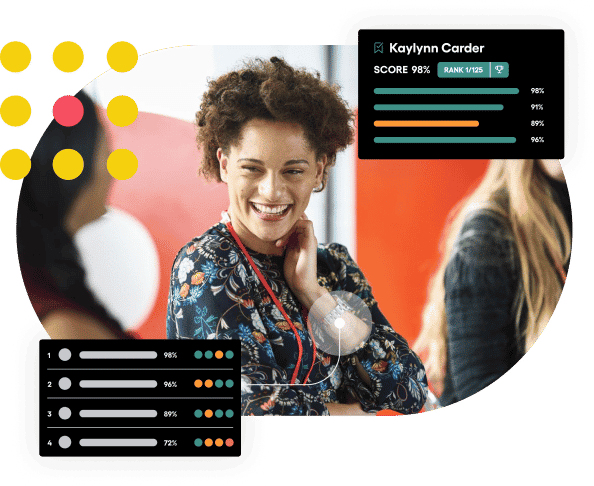 TRANSFORM YOUR HIRING PROCESS
Sign up for a free 90-day trial of Vervoe — no credit card required.
Customizable questions, ready-made assessments, advanced question types, and more. Hire qualified candidates at only $19/month.
Frequently asked questions
All Vervoe plans are billed annually starting from just $228. One payment means your Vervoe subscription is valid for the entire year, not just the month.
You can add and edit up to 5 questions in a library assessment on our Pay & Go plan. If you want to create assessments from scratch, speak to our Sales team.
No, you can't purchase additional assessments or candidates, but you can speak to our Sales team who will recommend the best solution to suit your requirements
Pay and Go: Hiring less than 50 people per year and need to get it right every time? This plan is made specially for you. We know every role and assessment is not necessarily a high-volume one, so now you can test 100 candidates by closing and reopening a different (individual) assessment.
Enterprise: Vervoe's custom plans are designed for organizations hiring more than 50 people per year. Our teams have built hundreds of custom solutions for enterprise customers and can create a package that suits your unique hiring requirements. Gain access to a world-class customer success team, bespoke integrations and our behavioural science team. Get in touch with our Vervoe team to learn more about the best plan to suit your business. 
Our library has over 300 assessments containing highly immersive question types that give candidates tasks, challenges and tools as close to a real day-in-the-life of your role as possible. An assessment credit refers to one of these skills assessments. Then, Vervoe's AI is highly predictive of performance because we've been trusted to grade millions of these responses and know what good looks like. Our AI is also powered by machine learning models which means it constantly evolves and grades how you would. A Vervoe skills assessment is the best way to predict a candidate's potential success within your company.
Vervoe is an AI-powered skill testing platform that helps organizations hire the very best by focusing on who can do the job, not who looks good on paper. Vervoe helps organizations make decisions with great confidence, consistently. Hiring decisions are made with ease and at scale by utilizing AI-powered auto-grading that ranks candidates on performance. You get to see how candidates do the job before they get the job.
Vervoe's AI learns from millions of data points collected from real humans grading real job applicants. Through behavioral observation and natural language processing, our algorithms apply this logic with 80% accuracy to your candidate responses.
Vervoe's AI will automatically grade your candidate submissions. If you would like for the predicted score to calculate, you will need to allow at least two hours for the system to generate the predicted score while leaving the candidate card in the assessment stage. This also means that you should not grade the candidate manually before the predicted score has had time to calculate. In order to improve your AI accuracy, we encourage you to include examples of correct answers (there is a field to add these when you are editing your assessment questions). Manual grading helps train our AI to learn what great answers look like to you. As a best practice, we do recommend that you manually score several candidate responses once the predicted score has been calculated.
There's no lengthy implementation or training process with Vervoe. Simply create an account, select your plan and then start creating your assessments. You can choose from our library of pre-built assessments or create your own in minutes.
Skills assessments and all candidate emails are fully customizable. We have customers all over the world, and skills assessments have been completed in many languages, including Chinese (for Uber). Embedded features like buttons are in English and are currently not customizable. Localizing the platform is something we have added to our roadmap but can't guarantee and commit to a time frame.
Hiring more than 50 people annually?
Contact an associate to see if custom assessments, ATS integrations, company branding, and customized hire reports are right for your business.