The Hirer's Guide to Remote Hiring
Are you ready to get serious about remote hiring?
Everything you need to hire remotely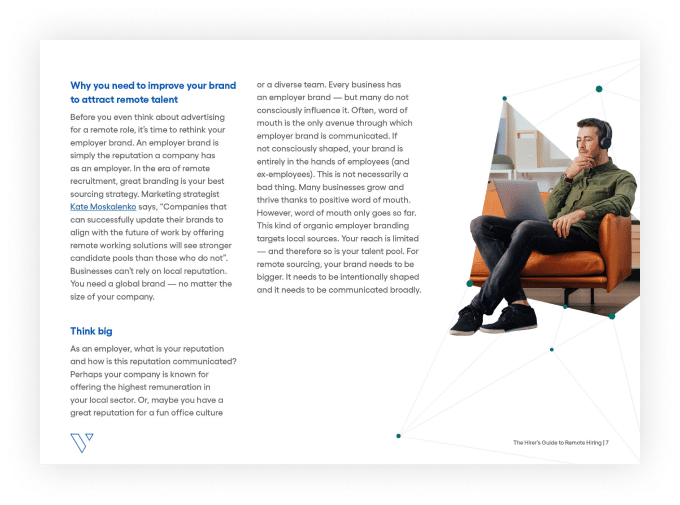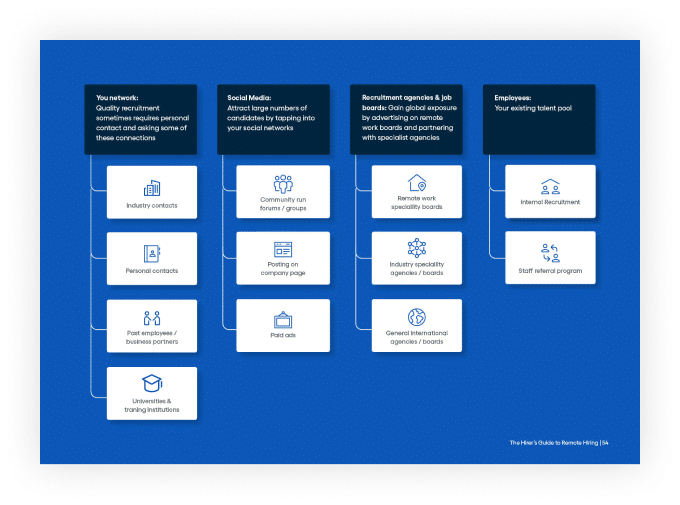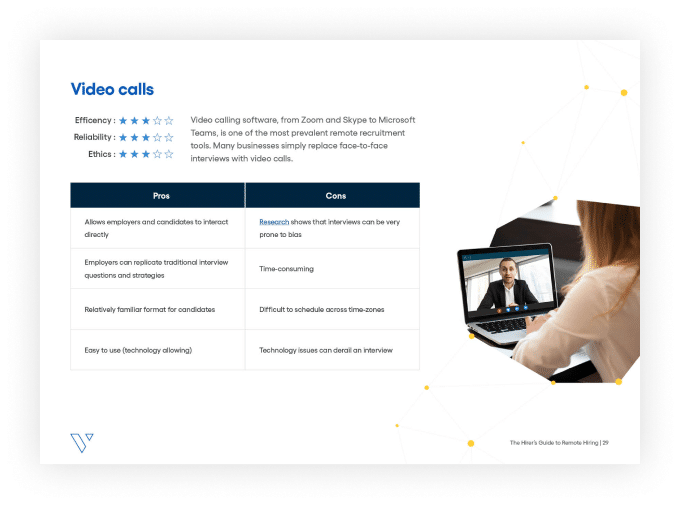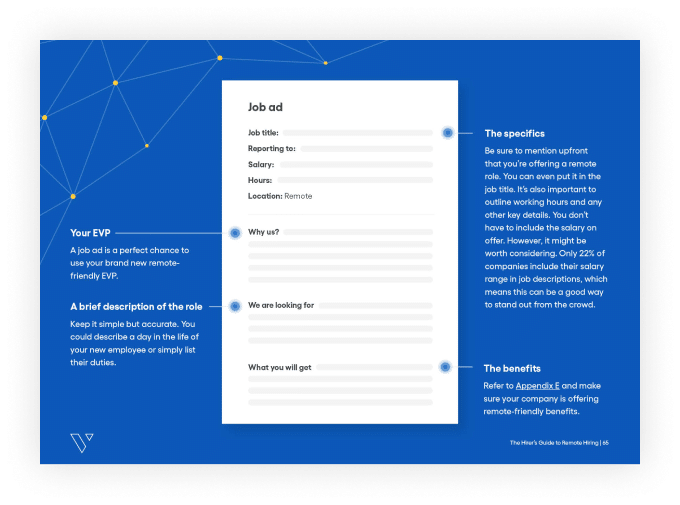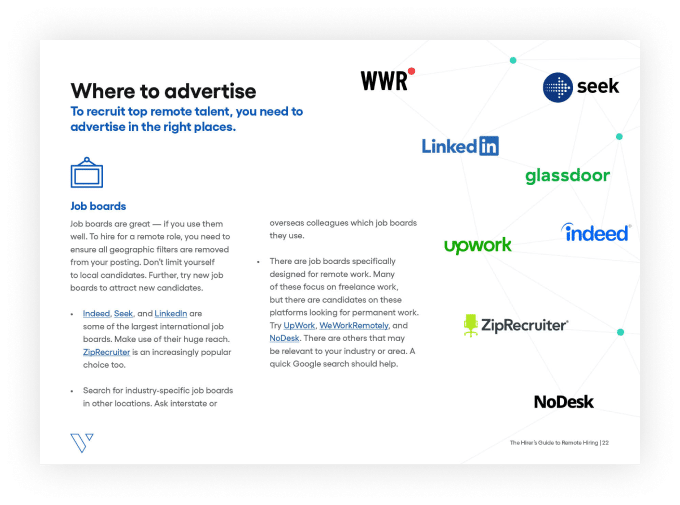 The world has changed and it ain't going back. Yes, the global pandemic we're still working through has sped things up, but for years workplaces have been moving towards a future less centered around the office. 
From sourcing to onboarding, remote roles require a unique hiring approach. The details you include in your job ad, the skills you prioritize assessing, the job boards you advertise on, and even the benefits you offer can all make a difference in landing the remote employee of your dreams, or a dud.
In this comprehensive guide to hiring remote workers, we'll illuminate the things you need to consider when hiring for a remote role, and arm you with the tools, templates, and advice that will set you up for success when hiring your next remote employee. 
Get access to your free eBook
Fill in your details below to get access to your copy of The Hirer's Guide to Remote Hiring.