Calling all subject experts
We're on the hunt for subject matter superstars to help us shape the future of hiring.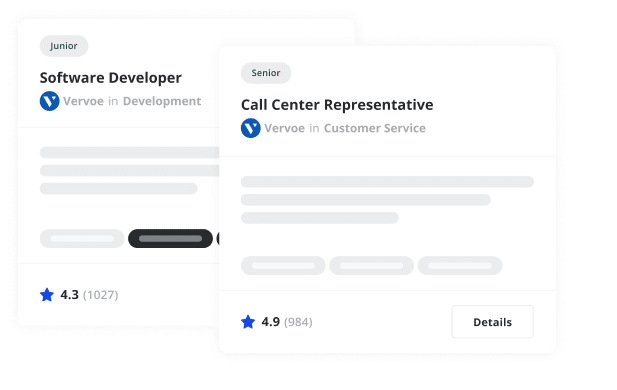 If you've experienced the pain of a terrible interview process that left you feeling like your skills were overlooked, or you've hired someone that sounded great but completely failed to deliver, or you're just really passionate about your profession we'd love to hear from you.
We're looking for SMEs to help us write content based on the jobs and skills in their area of passion.
Are you a subject matter expert for one of the following?
Create skill-based assessments with intelligent questions that help our users find the strongest job candidates and get paid for it.

You'll earn money for your assessment while expanding your network and growing your authority in your area of expertise.
Get started creating assessments