Show your audience how to hire 90% faster with Vervoe
Earn money endorsing a product you know and love. With Vervoe's AI-powered skills assessments, organizations can enjoy faster, fairer, and more accurate hiring every single time.
20% commission on all new business referred to Vervoe
A generous 90-day attribution window
Opportunities to earn more in a customer's first 12 months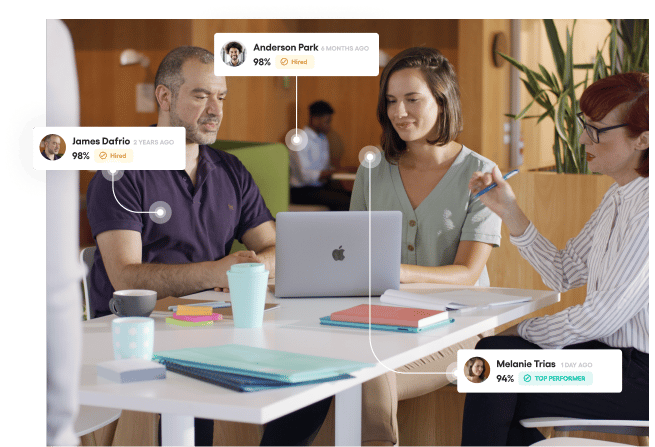 Apply today and reap the benefits
Do you have a long list of professional contacts who will benefit from Vervoe? Make a completely uncapped income on the side endorsing a product you know will work.

What's in it for you:
Receive a 20% commission for all new sign-ups you refer.
Enjoy an uncapped income with limitless potential.
Get a commission on any customer upgrades in the first 12 months.
Enjoy a generous 90-day window of attribution.
Make the most of Vervoe's branded assets to help drive conversions.
Gain access to an affiliate dashboard to check your stats and view your rewards.
Partner with Vervoe in three easy steps
1. Become an affiliate member
Once you've submitted your affiliate application, sit tight, and our team will be in contact with you as early as possible. If successful, you'll receive a unique affiliate link.
2. Spread the word about Vervoe
Use your social channels to promote Vervoe via your unique affiliate link. You'll receive a commission on any sign-ups within 90-days of the viewer clicking your link.
Earn money on every sign-up that occurs within 90-days of clicking your affiliate link. You'll also receive a commission on any upgrades or transactions within the first 12 months of their membership. It's a win-win!



Support a product you truly believe in
Our AI-powered skills assessments deliver a modern approach to solve what outdated traditional recruitment methods can't. With Vervoe, you can enjoy a more efficient, accurate, and unbiased route to sourcing the best candidates every time.

What Vervoe does:
Tests applicants' job-ready skills through tailored skills assessments.
Uses AI to grade, rank, and shortlist candidates based on the organization's preferences and by benchmarking them against thousands of responses in our database.
Assesses candidates' skills and talent rather than their experience and formal qualifications.
Gives candidates a realistic job preview to avoid job shock.
Gives organizations access to a ready-made assessment library or the option to create a custom assessment from scratch.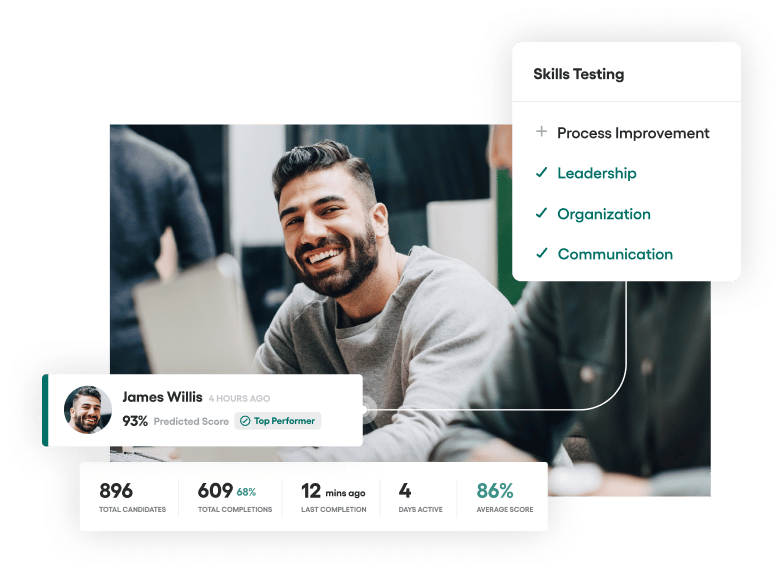 An AI-powered platform with results 
that sells itself
Vervoe's automated screening leads to:
Days average screening time
of Vervoe candidates perform better than regular hiring methods
Reduction in time to hire
of Vervoe candidates are less likely to leave​ than regular hiring methods
Frequently asked questions
If a customer arrives via an affiliate link and signs up for a paid package within 90-days of clicking the link, the affiliate member will earn a commission. Additionally, if that customer is to upgrade within the first 12 months, the affiliate will also receive a commission.
Any sign-ups that occur within a 90-day window of clicking an affiliate's link will earn them a commission.
Affiliates can claim their rewards after [x] days.